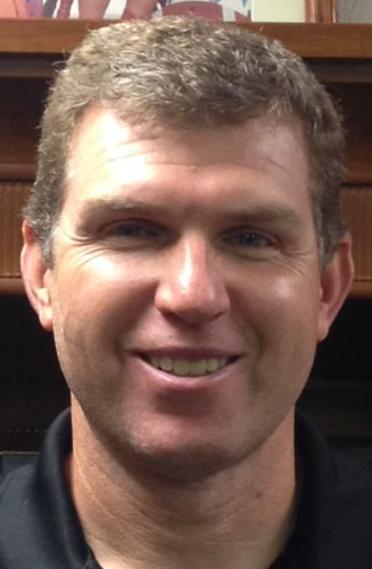 There are passages throughout the Bible that speak to rejoicing and remaining joyful even through life's hard moments.
For example, Romans 5:3 says: "We rejoice in our sufferings ... ." James 1:2 says: "Consider it all joy when you encounter various trials." It is not natural to rejoice in suffering. If rejoicing in life's hard moments is not natural, then it must be supernatural. The ability to rejoice in our sufferings must come from God.
Romans 12:2 says: "Do not be conformed to this world, but be transformed by the renewal of your mind." The ability to rejoice in suffering happens when God supernaturally renews our minds so that we see from a different vantage point. When we view our trials through a God-centered lens, we see our sufferings in light of both the sovereignty and goodness of God.
Take first the sovereignty of God. The fact that God is sovereign means that he governs everything in the universe. There is nothing that happens that doesn't first pass through his sovereign hands.
In Isaiah 46:10, God says: "My counsel shall stand and I will accomplish all of My purposes." Matthew 10:29 says: "... There is not a sparrow that falls to the ground apart from God."
The only way that God can ensure that all of his purposes come about is if he has absolute authority. If something happens that God does not purpose to happen, then that would mean he is not sovereign. Yet, Scripture claims that he is sovereign. Psalm 103:19 says: "God has established his throne in the heavens and his sovereignty rules over all."
Admittedly, the implications of God's sovereignty are both mysterious and paradoxical. God's sovereignty is mysterious in that, while God is sovereign, mankind is making choices of his own volition.
People are not robots. We are real people making real choices that have real consequences. God's sovereignty does not nullify this. God has given each person a will and each person will be held accountable by God for their choices.
There is mystery in this. The paradox is that all of our choices and decisions never undermine God's sovereign authority.
The choices and the consequences people make are real, but nothing anyone does ever threatens God's sovereign rule. God is ultimate, not people. This is what it means to be sovereign and this is what it means to be God.
His plans and purposes are ultimate, not ours. He allows choices and decisions to be made, but they are all under his sovereign reign. This is good because it means that in all moments and in all circumstances God is ultimately the one in control.
Couple the sovereignty of God with the goodness of God. The fact that God is good means that all that he does is good. "Good and upright is the Lord ... " (Psalm 25:8). "Oh, give thanks to the Lord for he is good" (Psalm 106:1). When you combine the truth that God is sovereign with the truth that God is good, it means that God has the authority to accomplish all the good that he desires.
Scripture tells us God desires to do good to those who love him. "We know that God causes all things to work for the good of those who love him and have been called according to his purpose ..." (Romans 8:28). "No good thing does God withhold from those who walk uprightly" (Psalm 84:11).
"Surely goodness and loving kindness will follow me all the days of my life, and I will dwell in the house of the Lord forever" (Psalm 23:6). "God disciplines us for our good that we may share in his holiness" (Hebrews 12:10). In Jeremiah 32:40, God promises, "I will make with them an everlasting covenant, that I will not turn away from doing good to them."
It is true that in this life we will all have moments of hardship and suffering. However, viewing all of life's afflictions through a God-centered lens changes our perspective. Through a relationship with Christ, our minds are renewed with the foundational truths that God is sovereign and good.
From this perspective we see that God has good designs and good purposes behind all of our afflictions. Therefore, we are able to rejoice in our sufferings and consider them all joy.