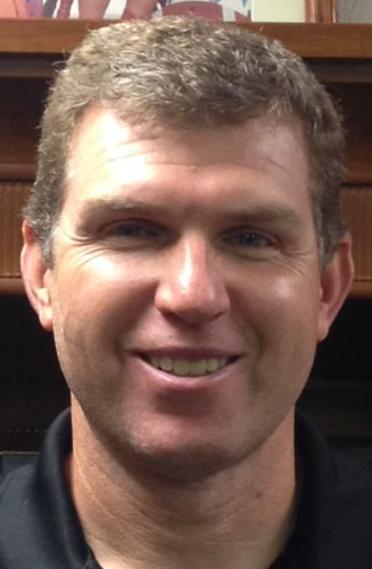 We have just finished a week of celebrating our nation's Independence Day.
All across the country there were celebrations of our national holiday in the form of parades, cookouts, concerts and fireworks. Many churches across our nation, including those in our own community, celebrated the holiday with patriotic services.
On the evening of June 30, my church, Southmont Baptist Church, joined Trinity United Methodist Church and Denton Community Chorus for our annual patriotic celebration. It was a great time to express thanks to God for the freedoms he has granted us in this country and to be appreciative of the men and women who serve our country in order to protect those freedoms.
The Fourth of July is a wonderful time to celebrate our nation's birth and the freedom we have as citizens of this great country.
Celebrating the freedom that comes with being an American reminded me of even greater freedoms we have in Christ. Galatians 5:1 says, "It is for freedom that Christ set us free," and in John 8:36, Jesus says, "So if the Son makes you free, you will be free indeed."
In Christ, we have been set free from both the penalty and the power of sin. For all who are in Christ, the condemnation for our sin is removed. In John 5:24, Jesus says that "he who hears my word, and believes him who sent me, has eternal life, and does not come into judgment, but has passed out of death into life," and Romans 8:1 tells us that "there is now no condemnation for those who are in Christ Jesus."
In addition to being freed from the penalty of sin, our enslavement to sin is broken and we are free to pursue righteousness. Romans 6:18 tells us, "You have been set free from sin and have become slaves of righteousness," and Romans 6:22 says, "But now having been freed from sin and enslaved to God, you derive your benefit, resulting in sanctification, and the outcome, eternal life."
If the Son sets you free, you are free indeed.
Therefore, as Christ followers, it is important that we celebrate the freedom we have in Christ by staying mindful of our true identity. In Christ, we are not only given freedom but a new identity as well. Acts 11:26 says, "The disciples were first called Christians in Antioch." As Christians, Christ is our king and we are now citizens of his kingdom.
Through repentance and faith in Christ, Colossians 1:13 says we are "rescued from the domain of darkness and transferred into the kingdom of the beloved Son." In Philippians 3:20 we are told that in Christ our citizenship is in heaven and in 1 Peter 1:1 and 2:11 we are called aliens and strangers of this world. Our new identity as citizens of the kingdom of God will lead us to live in radically different ways that will be foreign to the ways of the world. Our way of living will be so different that it will make us appear as if we are strangers and aliens.
Jesus speaks to his followers about living out our new identity while being in the world but not of the world. In John 17:14-15, Jesus prays to the Father, saying, "I have given them your word and the world has hated them because they are not of the world. I do not ask you to take them out of the world, but to keep them from the evil one."
Being in the world but not of the world means our identity in Christ becomes primary. Whatever else we do and whatever celebrations we have are to be done in a way that our identity in Christ remains foremost. Christian, not American, is to be our primary identity. It is the identity we have as a child of God and as a citizen of heaven that we are to hold highest and celebrate the most.
Our American citizenship is a great honor and worth celebrating, but it is to be secondary to that of our heavenly citizenship. I pray that with as much zeal as we celebrate being an American, it will pale in comparison to how we celebrate being a Christian. As Christians, above all else, may we celebrate and hold high the banner of Christ and the glory and wonder of being a child of God.
"See how great a love the Father has bestowed on us, that we would be called children of God." (1 John 3:1)