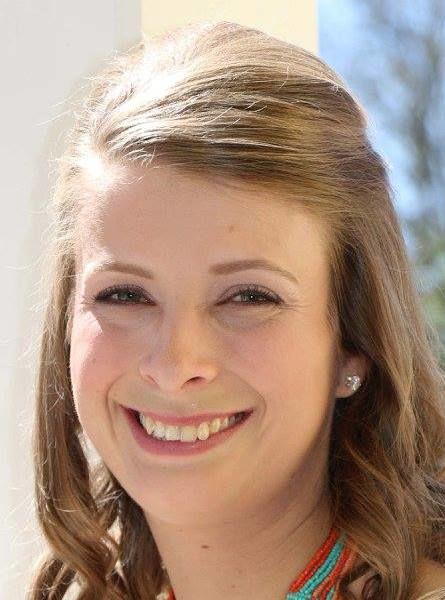 Every year, the first full week of October marks National 4-H Week. This week is a national celebration of the largest youth organization that serves more than 1 million youths across our country.
These youths are diving into programs developed by many educators and volunteers who dedicate their lives to improving the learning and growth of our nation's youth. You may think 4-H is only for your friends with animals, but it's so much more. You can do activities like shooting sports, food science, healthy living, robotics, fashion and photography.
If you are curious about how to become involved or have questions about the program, here are eight frequently asked questions that might help guide you to the Denton County 4-H Program:
What is 4-H?
4-H is a volunteer-led organization that reaches boys and girls through small groups called clubs and sometimes in classrooms. 4-H members decide for themselves which of more than 40 projects they want to learn more about. Most projects use hands-on learning experiences to teach subject matter and life skills such as cooperation, leadership and decision-making. These skills can be applied repeatedly for a lifetime.
Who can join 4-H and how?
4-H is for boys and girls who are 8 years old or in the 3rd grade all the way to 18 years old. It is open to everyone, regardless of race, religion, color, disability, gender or place of residence. Some Denton County 4-H clubs offer a 4-H program called Clover Kids for youth 5 to 7 years of age. To enroll, call the Denton County Extension Office or a local 4-H leader (if you know one) to see if there is a meeting for a club near you. Check with the extension office to find out what projects and activities are available by calling 940-349-2884.
How often do 4-H clubs meet?
Most clubs meet every month August through May. This depends on the needs and desires of the group. 4-H members are encouraged to be enrolled by Oct. 31 of the current project year.
What is a club leader and are there different kinds?
Adults who help a group get organized and run its meetings are called "club leaders." Some adults teach members how to do things and are called "project leaders." They usually have a special interest or skill such as photography, clothing or gardening. Can the same person be a project and a club leader? Sure — if they have the time and interest. Sometimes big clubs divide these jobs and have several project leaders and youth leaders to meet all the interests of 4-H members.
What happens at meetings?
4-H clubs usually do five general kinds of things: project work, conduct business meetings, recreation or social activities, community service work and special interest programs.
What are projects?
A 4-H project is a series of learning experiences for 4-H members. More than 40 projects are available in the Texas 4-H program. Most projects have a variety of resources to assist the 4-H leader and member with his or her project.
What should parents know about 4-H leaders?
It is important to understand that leaders are volunteers who are not being paid. Parents should attend 4-H meetings or volunteer to help with a meeting or activity so they can see how leaders work with the club members.
What do the four H's stand for?
Head, Heart, Hands and Health.
The 4-H Pledge:
I Pledge ...
My head to clearer thinking
My heart to greater loyalty
My hands to larger service
My health to better living
For my club, my community, my country, and my world.