With April at an end, so is district 4-H contest season. During the month, we had over 30 4-H members representing Denton County at various contests. For some, it is was their very first time at a district competition. We are super proud of them for stepping out of their comfort zone and for trying something new!
To start off the month, 4-H members traveled to Farmersville for the District IV Roundup. The weekend included invitational contests open to any 4-H member as well as qualifying contests. For the qualifying contests, members competed at the county level and advanced to the next level. Just to highlight a few of them, the following brought home blue ribbons and first place:
Madie Holland, Heart of Denton 4-H Club, fashion show buying
TyLee Wright, Argyle 4-H Club, fashion show construction
Briar Bannahan and Campbell Real, Ag Leadership 4-H Club, educational presentation — animal science
TyLee Wright, McKinnley Rupp and Allie Holt, Argyle 4-H Club, Duds to Dazzle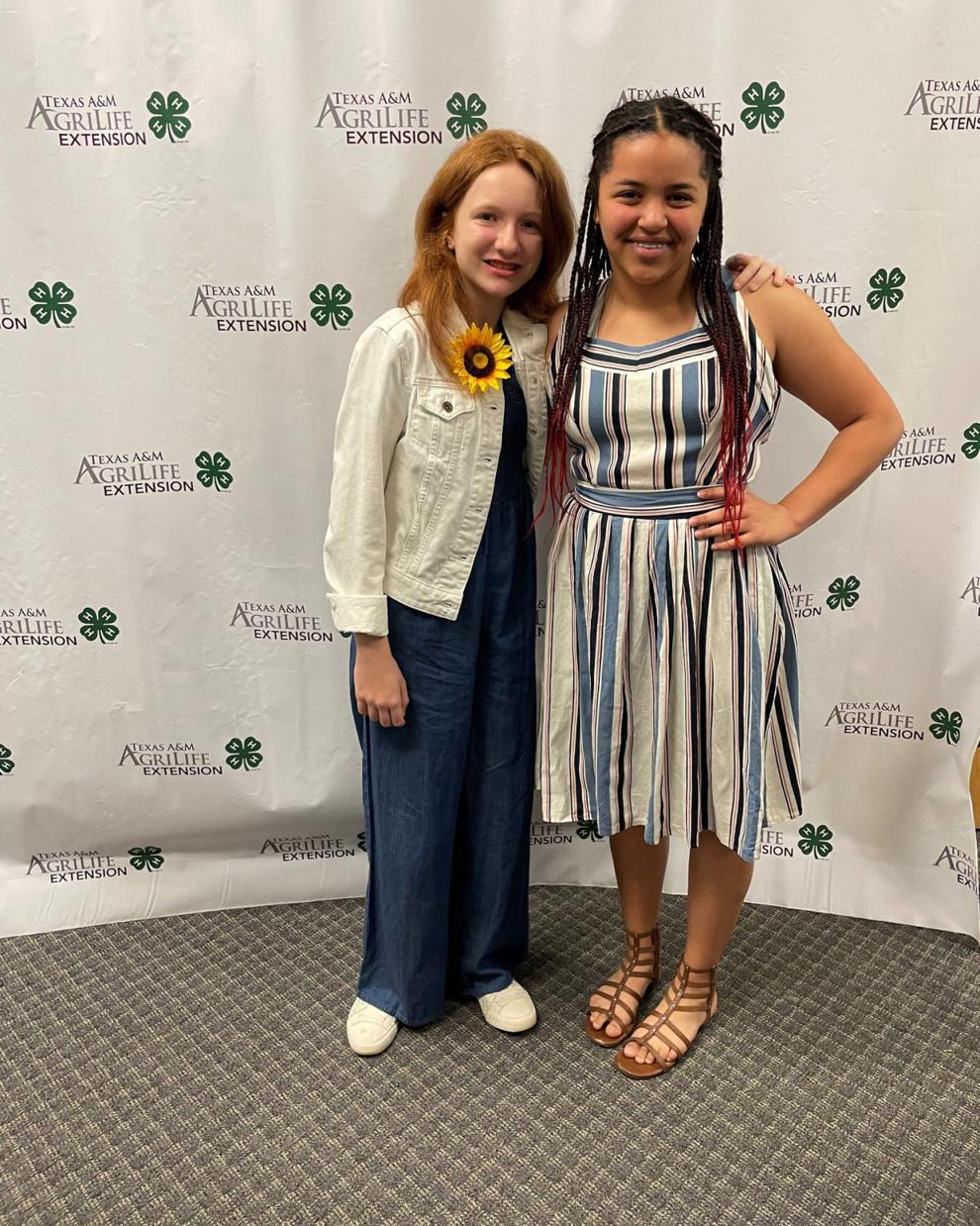 Next up, our livestock judging teams from the Ag Leadership Club traveled to College Station for the district livestock judging teams. They spent countless hours practicing and prepping for this event, and all their hard work paid off. They brought home the top honors with the first team overall in the intermediate and senior division! Campbell Real and Brittlee Brock were the top individuals overall in their respective age divisions. The senior team advanced and will compete in the state livestock judging contest in June.
Some of our 4-H members also had the opportunity to compete virtually in the digital photography contest. Members submitted pictures for at least one of the 17 categories. Ellison Clinger (North Texas Vet Science Club) and Caleb Rivera (STEM 4-H Club) won their categories in the junior division. Noah Rivera (STEM 4-H Club) received a blue ribbon for his photo in the intermediate food category. Finally, in the senior age division, Lila Griffith and Skyler Yost both brought home blue ribbons. Caleb Rivera (Landscape & Nature) and Lilia Griffith (Shadow & Silhouette) both deserve a special shoutout for winning Best of Category!
To wrap up April, our 4-H members traveled to Texarkana for the district shooting sports competition. It was a tough contest, and all of our members did a great job representing Denton County 4-H. The following 4-H members from the Ag Leadership 4-H Club and Argyle 4-H Club competed: Carter Sparks, Rachel Talley, Dylan Howland, Hayla Howland, Clayton Howland, Braydon Brock, Blakely Bland, Benjamin Talley and Judson Price. The following members placed in the Top 5 in their discipline:
Dylan Howland, third in senior compound archery
Blakely Bland, fifth in intermediate skeet shooting
Braydon Brock, fifth overall intermediate in shotgun, third in pistol
Judson Price, first in senior pistol
We are proud of all our 4-H members who competed this past month! We would also like to thank them and their families for their dedication to the 4-H program. We are looking forward to seeing what they accomplish this summer.