It happens here in Denton, too.
Authorities say 20-year-old Colton Gawlik, a member of the Illinois Army National Guard who moved here to further his Army career, shot himself and was found dead in his apartment near the University of North Texas on April 23.
Another service member lost to suicide.
Gawlik was from Oregon, Illinois, a U.S. Army official said. He served as a culinary specialist. He joined the Illinois National Guard in March 2016.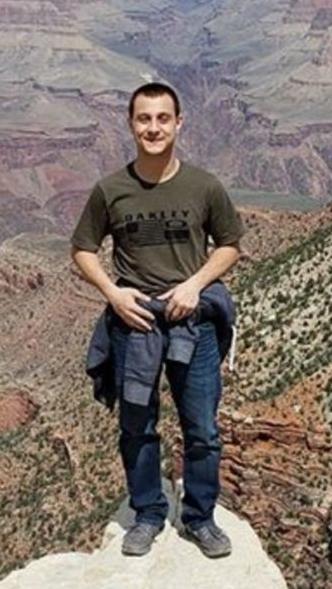 "It is heartbreaking to lose a young man who had made a solemn commitment to defend his nation," Lt. Col. Brad Leighton of the Illinois National Guard wrote this week in an email.
Gawlik was never deployed, he didn't go to the front lines, but he's among the thousands of veterans and current service members who leaders say have been falling through the cracks of the nation's healthcare apparatus for those who have or are currently defending this nation.
"You don't have to be a combat veteran to have a behavioral health issue," said Denton County Veteran Services Officer Paul Bastaich.
Since three veterans killed themselves outside Veterans Affairs clinics in a matter of five days last month, the devastating rise in veteran suicides in this country has shared the national spotlight in the past few weeks with the Mueller report and the run-up to the 2020 election.
The Trump administration last month created a task force aimed at correcting how veteran services treat veteran suicides.
U.S. Rep. Michael Burgess, R-Pilot Point, said getting veterans the help they need is his personal responsibility as a congressman.
"Veteran suicide is a national crisis that requires our attention at the local, state and federal levels," Burgess is quoted as saying in a statement Friday.
Currently in Denton County, efforts are being made to bolster mental health treatment options for veterans. A behavioral health clinic is being constructed on South Carroll Boulevard in Denton.
Officials bill it as a crucial link in caring for veterans.
While Denton County has the resources to connect veterans with the right health care options, it hasn't many options to go and get actual help from psychologists, psychiatrists, counselors and other providers in one facility. It should be completed this summer, Bastaich said.
"So having this resource available, right here in downtown Denton, makes what's available more accessible," Bastaich said. "Too many veterans are committing suicide. One is too many."