Letter from Bill Patterson, DR-C Publisher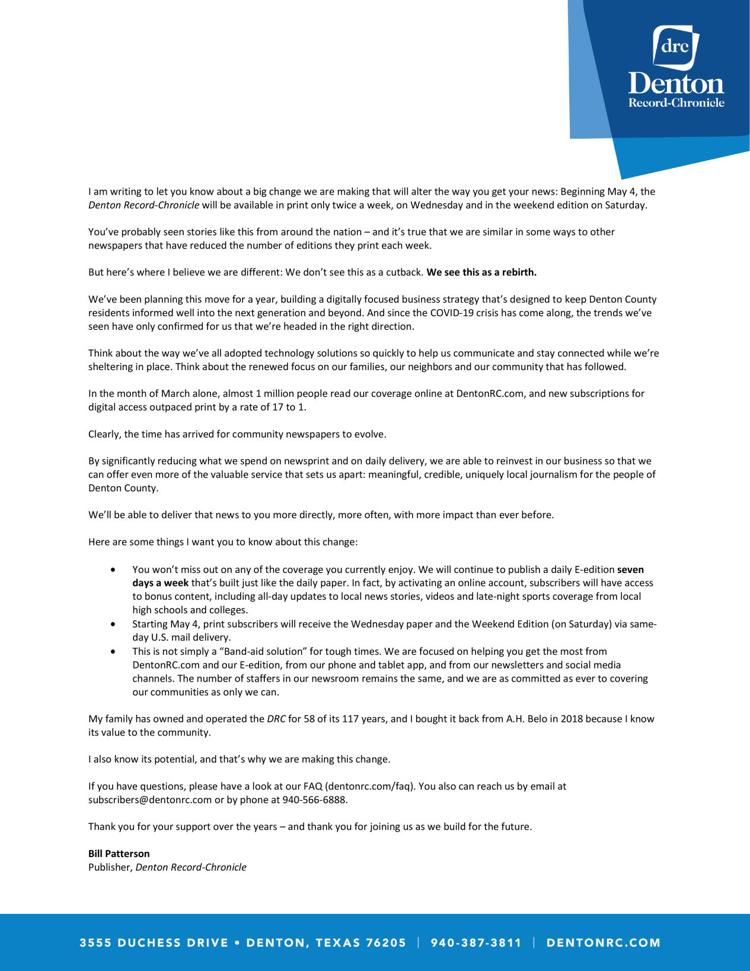 User Set Up & Subscribe Video
This video will show you how to subscribe to All Access, our new program that offers unlimited access to all our digital products and home delivery of the newspaper. You can skip to the 50 second mark if you already have a user account.
Frequently Asked Questions
We will be REDUCING OUR PRINTED PAPER TO A MIDWEEK AND WEEKEND EDITION.* However, we will still be producing a complete daily digital newspaper, seven days a week! This well-thought out change is an effort to turn out a superior product for our loyal customers. *Same day delivery by USPS.