The holiday movie season is always packed with content. Fortunately, there are quite a few good ones out there to entertain and move families over this time of togetherness.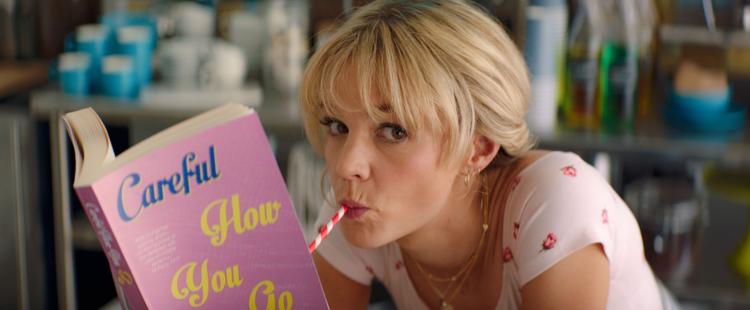 Promising Young Woman (★★★★½) - Get ready for what is perhaps the most electric movie of the year and one of 2020's absolute best. Visually sleek, sharply written, and powered by a towering star performance from Carey Mulligan, Promising Young Woman is a different flavor of revenge — one filled with thought-provoking thrills and leaves a lingering effect.
The film, which made its world premiere at the Sundance Film Festival earlier this year, introduces us to Cassie (a dynamite Mulligan), who works as a barista after her future in medicine doesn't go as planned. She is someone who doesn't take anything from anyone and isn't afraid to speak her mind. But little do her friends and family know, Cassie leads a double life as someone who makes toxic men pay the price for their horrific behavior against women.
Supported by an outstanding cast (including Bo Burnham, Laverne Cox, and Alison Brie) and a soundtrack that delivers on its promise (Paris Hilton's "Stars are Blind," anyone?), Emerald Fennell's masterful work is tense and intense, ferocious and relevant, and crackles with energy and a dark sense of humor. Mere seconds in, where the camera closes in on men dancing terribly in a nightclub to a hilarious use of Charli XCX's "Boys," it's clear we're in for an experience that makes every cinematic second count.
Rated R, 113 minutes. Opens Friday in theaters.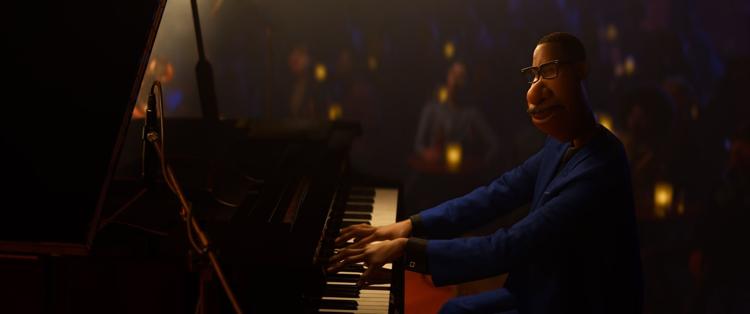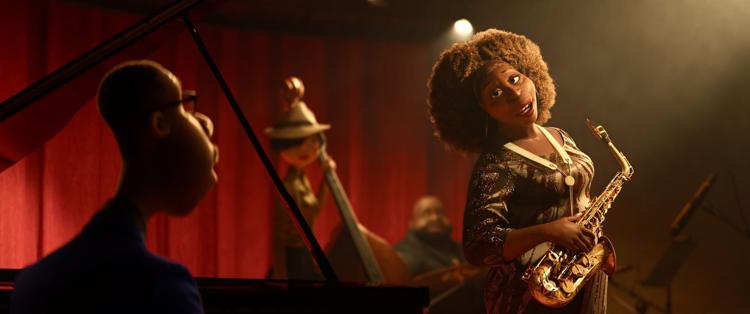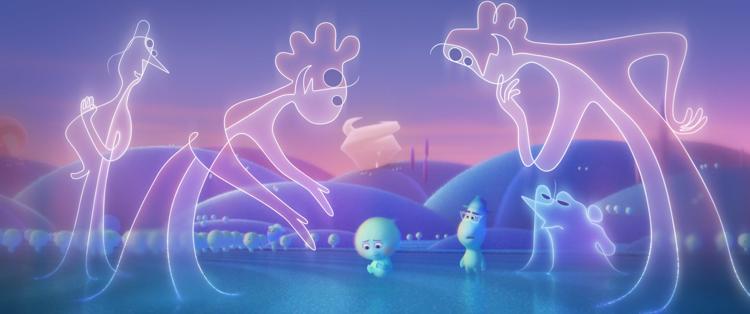 Soul (★★★★½) - Pixar has always had a knack for hitting where we live and thoughtfully and colorfully illustrating complex themes through the art of animation. Their latest entry, Soul, offers an adventure that seamlessly balances insight with understanding. It's bright, beautiful, and emotionally affecting.
Brought to life by filmmakers Pete Docter and Kemp Powers, Soul centers on a middle school music teacher, Joe (voiced by Jamie Foxx), who dreams of becoming a jazz musician. Unfortunately, those dreams are cut short when he falls down a sewer hole, only to wake up in a land before life called The Great Before. It's there he meets 22 (Tina Fey), a soul who has no interest in the human world. Together, they embark on a mission to get Joe's body back and fulfill each of their dreams.
Although arguably geared more for parents than children, Soul remains a film that'll bring families closer together over the holidays. It's precisely the kind of happy, reflective, and eye-catching splendor we could use right now.
Rated PG, 100 minutes. Available to stream on Disney+ on Friday.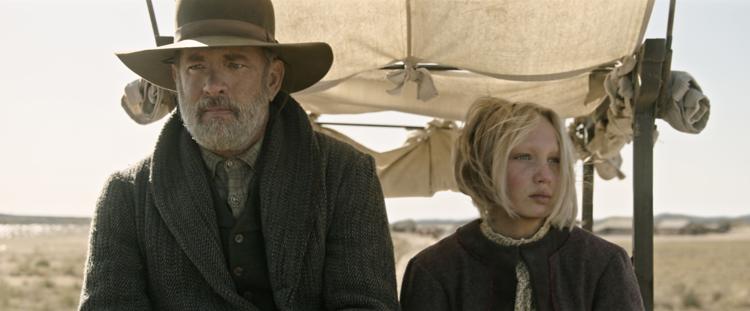 News of the World (★★★★) - If ever John Krasinski had someone turn the feelings felt in his sanity-saving YouTube series, Some Good News, into a movie, this Paul Greengrass-directed Western would be pretty close to being it. These fine two hours of cinema capture the influential power that positive news and storytelling can have on people. It showcases another terrific Tom Hanks performance, an endearing father-daughter type of relationship, and a feel-good story about broken people coming together.
Set in the wake of the Civil War, New of the World sees Hanks as Capt. Jefferson Kyle Kidd, a former infantryman who travels around Texas to read lively accounts of events that have happened nearby and far. A new task comes his way after he discovers 10-year-old Johanna (Helena Zengel) along his travels. Johanna is a German immigrant raised by the Kiowa people after her parents' died six years earlier. Like a good Mandalorian would, Capt. Kidd accepts the duty of helping Johanna find her last remaining relatives.
News of the World is a classic journey that picks up so much beauty along the way. Other filmmakers would likely focus on the death and brutality of the times. But like the angle Capt. Kidd takes with his news readings, Greengrass keeps his own material in the light. It's an unabashedly sincere drama that will put a lot of pep in your step. It's lovely, and you'll treasure the wisdom it imparts.
Rated PG-13, 118 minutes. Opens Friday in theaters.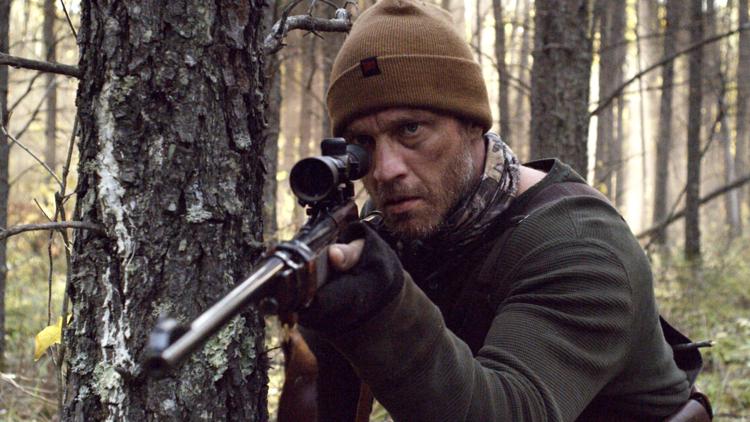 Hunter Hunter (★★★) - If you're still hanging on to the horror thrills of Halloween time, Hunter Hunter is prepared to give you a black Christmas. Here's a surprisingly restrained terror that takes its time to make you care for its characters before unleashing one of the most shocking and disturbing movie endings of all-time. No joke. It'll prey on your mind and leave your mouth almost permanently agape.
Skillfully directed by Shawn Linden, Hunter Hunter follows a family of fur trappers (Camille Sullivan, Devon Sawa, and Summer H. Howell) living in the remote wilderness. They dream of normalcy, but what tranquility they have is threatened when a rogue wolf returns to spill blood.
This is not your cheerful holiday time experience. This is a movie that is down (and stays down), but your intrigue holds. Hopefully, Hunter Hunter is the first of many more daring projects like this from Sawa and Nick Stahl (who is wonderfully deranged as a stranger found in the woods). However, the real star is Sullivan, who will make your heart bleed. I don't plan ever to watch it again, but I have a feeling it's going to replay in my memory for many years to come.
Not rated, 93 minutes. Now playing in select theaters and available on On-Demand platforms.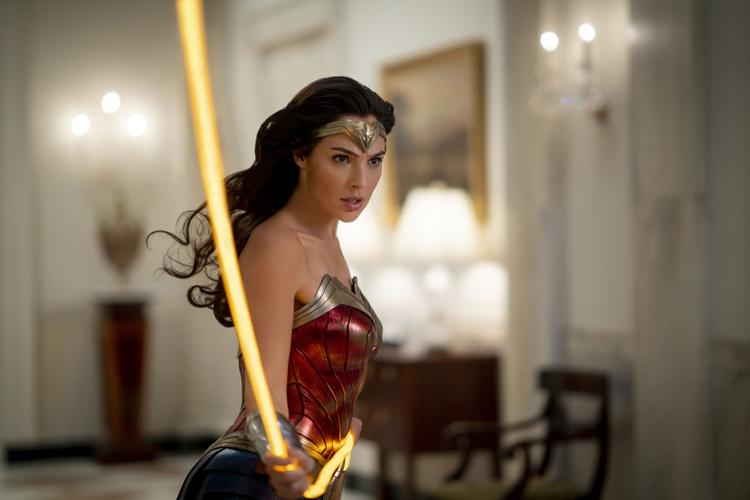 Wonder Woman 1984 (★★) - Imagine smiling so big at the start, and then gradually feeling that happy face slip away. This is what happens when watching Patty Jenkins' much-anticipated follow-up to her excellent Wonder Woman. That vibrant, kinetic energy that oozed from the first chapter, quickly drains away in the sequel. Wonder Woman 1984 lacks the impact of making a superhero movie fly.
As the film's title indicates, the sequel moves the action from World War I to 1984, the year of the Los Angeles Olympics and an era of great excess. It finds Gal Gadot's Diana Prince dealing with a magical rock and the wicked machinations of baddies such as Kristen Wiig's Cheetah and Pedro Pascal's Max Lord.
Although it contains an overall positive message, features an excellent performance from Pascal, and a self-contained story (that doesn't require the homework of other films), Wonder Woman 1984 is a goofy, overcooked, and bloated indulgence.
Rated PG-13, 151 minutes. Releases in theaters and becomes available on HBO Max on Friday.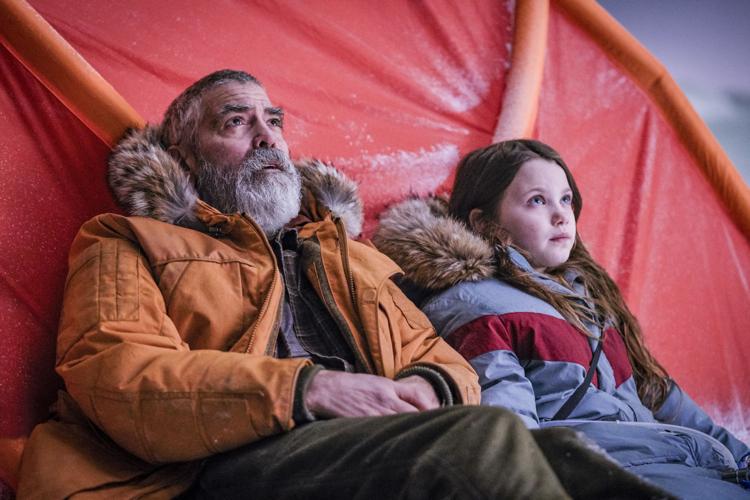 The Midnight Sky (★★) - George Clooney is fully capable of producing great work. We all know this. After space movies like Gravity and Solaris - as well as the extraordinary drama on display in his 2005 directed film Good Night, and Good Luck - the actor-filmmaker taking to the stars again seems like perfect territory for him to soak up the sun and discover something special fit for the awards season. As much as Clooney brings a superb level of emotive sensitivity to the central role, The Midnight Sky is a clunky blunder that's one yawn away from inducing a coma.
In the Netflix-released film, Clooney's lone scientist character races to warn off a returning crew of astronauts (including Felicity Jones, David Oyelowo, and Kyle Chandler) following a global catastrophe. It's an incredibly polished visual stunner, no doubt, especially two key scenes that highlight the titular view and an intense moment involving blood spilling in zero gravity. However, sequences move from one to the next without much logic or connective tissue. Slow, predictable, and cold, The Midnight Sky is not worth staying up for.
Rated PG-13, 118 minutes. Now playing at select theaters in the Dallas area and available to stream on Netflix.