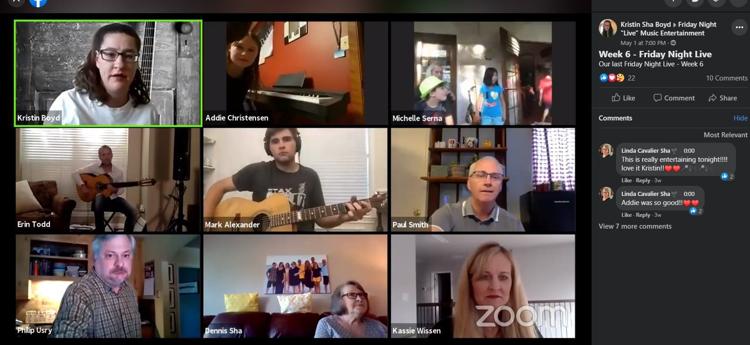 When the coronavirus hit Denton, local venues were among the first businesses to go dark. For local and touring musicians, closures cut off a traditional mode of reaching fans and new listeners.
Denton resident and music lover Kristen Sha Boyd said it didn't take long for her to miss heading to a local bar to grab a drink and see a local band or touring act.
"I'm not a musician. But I love music," said Boyd, who works as a mortgage loan officer for Republic State Mortgage. "My father was in the high school band. He plays old school guitar, and I played the piano growing up and studied under Anna Farrish. But I've never been gifted."
Boyd said she's the sort of person who keeps the radio on, and routinely looks for live music. She's a loyal Denton Arts & Jazz Festival attendee, and was delighted to discover the nights of free music offered at Thin Line, Denton's annual documentary film, music and photography festival.
When the pandemic shuttered local venues, Boyd started a six-week live music concert series to get a musical fix.
Viral video: music goes online in age of coronavirus
With the coronavirus pandemic shuttering music venues, musicians and concert series are going online. 
"My dad and myself — and my mom — were all trying to figure out Zoom," Boyd said, referring to the video conferencing platform that might be one of the few companies to grow during a global economic shutdown. "We were all trying to figure it out, and the whole family got to talking. My sister is a schoolteacher in Austin, my dad is a real estate agent for Keller Williams. So we're all on Zoom, trying to figure it out, and my dad picked up the guitar and started strumming. I was like 'wow.' My dad said, 'Why don't we do a concert?'"
Boyd said that hatched the idea of Friday Night Live, a six-week concert series Boyd hosted online.
She started by posting a sign-up on Facebook and inviting musicians to take a 15-minute slot. She created a Facebook group for the series, and audiences had to join to watch and musicians had to join to participate.
Members would receive the link to the Zoom meeting the day of the concert, and musicians were able to share it.
"It kind of blew up," Boyd said. "We tried to make it worthwhile for the musicians. We posted their Venmo information so that people could tip them online. We started by going from 5 to 7 p.m., but then we started getting some complaints about it needing to be later."
Soon, Boyd shuffled the concerts later, starting at 7 p.m. She streamed the Zoom concert on Facebook live.
Mark Alexander, a Denton resident and guitarist, was among the first musicians to sign up for the series. The University of North Texas graduate started playing guitar at about age 7, after his brother impressed him by playing "Dueling Banjos."
At age 13, Alexander started studying classical guitar, with an emphasis on fingerstyle performance. Fingerstyle guitarists play the instrument with just their fingertips and thumb.
He was among musicians from Austin, Allen, Denton, Lewisville, Rockwall — and from Nashville and New York.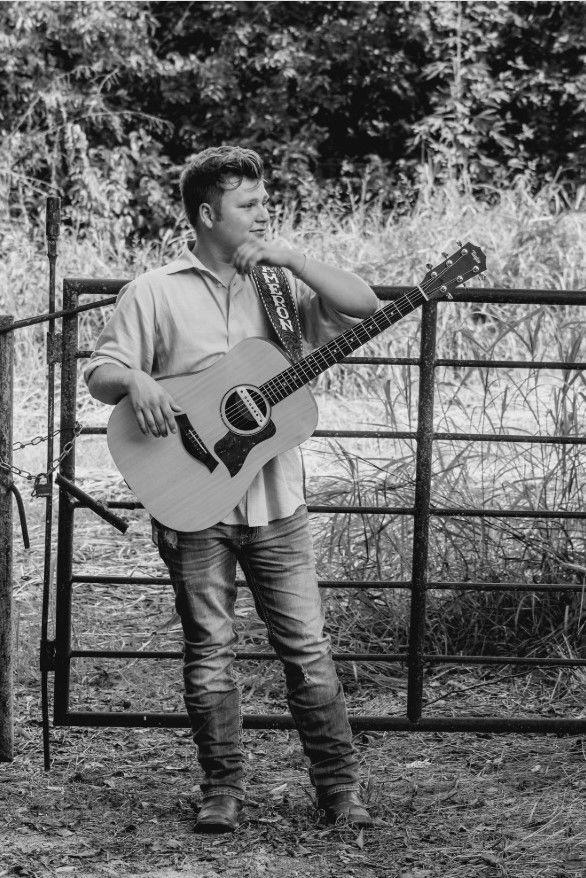 "It's just been the last couple of years, I've been doing some live shows here and McKinney and house shows," Alexander said. "Then the virus hit and I saw that my friend Bear Cahill invited me to sign up for the Friday Night Live Zoom concert. It was like, 'Oh, this is an opportunity to play some music.'"
Alexander said he considered the series a chance to get his music out in front of an audience.
"You can interact with the audience," he said. "You can see their faces. You can watch them and adjust accordingly. It's a lot different than playing in front of a live audience. I'm doing a Wednesday night live on my Facebook, I get a little bit of reaction and some interaction. It's not the same kind of feedback loop, though."
Alexander said he's been doing more virtual performance since COVID-19 has locked down businesses, schools and performances. He said musicians who are new to virtual performance should plan, prepare and then understand that the audience is very much there.
"There's nothing like performing for an audience," he said. "It's difficult to really get this across. If you're performing live, you want to show a lot of emotion and you want to get into the music, show that you're passionate about what you're doing. Put more energy into it. Don't wear your pajamas. Look somewhat how you would to show up for your live show, because that's what you're trying to do."
Boyd wrapped the series earlier this month, and was also able to make the performances a benefit for local nonprofits.
If the city goes into lockdown again, Boyd said she's ready to resurrect the series.
"Once things clear up, we're planning to have a jam session," she said. "I can see this being a platform to do again. Some of the artists I've never met in person. But I've become friends with a lot of these people. And Mark is amazing. When we started this, my daughter was right there next to me watching. She loved Mark. Now she's taking lessons from him on Zoom. It's been a pretty amazing experience."