Denton had the biggest LGBTQ Pride celebration we've seen last week. There was solemnity to the proceedings because this year marks the 50th anniversary of the Stonewall riots, a series of uprisings following a police raid of the Stonewall Inn — a bar where LBGTQ folks in Greenwich Village gathered to drink and dance. The riots are considered the birth of the American LGBTQ civil rights movement. Denton showed up in a big way for the local observation and celebration, driven almost entirely by Pridenton. It drew families and — predictably — street preachers who condemned the celebration. Local businesses took part in the commemoration, and all in all, it appears that Denton means to be an affirming town that makes room for dissent.
Kudos, too, to Denton police, who kept the debate between street preachers — who have the right to express their views in the public square — and the LGBTQ Pride supporters cool and collected. Tempers occasionally flared — not dangerously so — and officers quietly ensured fireworks stayed rhetorical.
We're not new to coyotes in Denton. With rapid growth and construction, all kinds of critters are pushed into public spaces and neighborhoods. We've seen a feral pig along Shady Oaks and loads of rabbits coming out of the wooded area across from the newspaper. After deadline last Saturday, a copy editor here at the Denton Record-Chronicle had to wait to leave the building while a coyote trotted through the newspaper parking lot and even licked the pavement before heading off into the night.
Highland Baptist Church made good use of its roadside sign last week. "One way heaven and Denton are alike — Too many detours." Well done, Highland Baptist. We're inclined to agree.
While we're complaining about roadwork, motorists traveling along Pennsylvania Street last week reached a detour sign that required them to turn left onto Woodbrook Street in Southridge. Only as soon as motorists turned left, they met a "road closed" sign. Whoops. Drive friendly, Denton.
Clarence "Woody" Wood played saxophone at the Southmont Baptist Church patriotic celebration on Sunday. Wood, who repairs musical instruments, is 94 years old and a World War Navy veteran.
Filmmaker Josh Fox has been to Texas a lot, and to Denton at least twice for documentaries accepted into Thin Line film fest (Gasland and How to Let Go of the World and Love All the Things Climate Can't Change.) Fox is back in Texas, this time to Clint, where he visited a migrant detention camp. Fox didn't say whether he intends to make a documentary about the border debate, but he clear protests the camps and the Trump administration's policy regarding migrants.
The Denton Round Up Club Queen Sarandon Caple recently hosted a fundraising and donation event. She collected pet food, cat litter, blankets for, and presented a check to, the Denton Animal Shelter. The Round Up Club is a family riding club and a member of the American Association of Sheriff's Posses and Riding Clubs.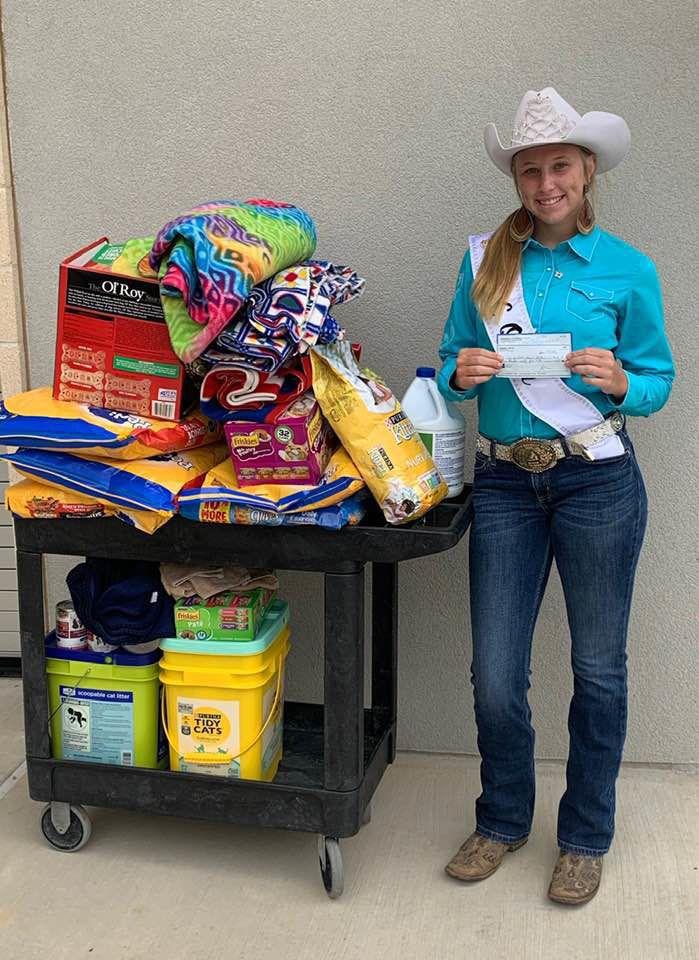 Parting Shot
"Democracy is a pathetic belief in the collective wisdom of individual ignorance. No one in this world, so far as I know — and I have researched the records for years, and employed agents to help me — has ever lost money by underestimating the intelligence of the great masses of the plain people. Nor has anyone ever lost public office thereby." H.L. Menken, from Notes on Democracy.