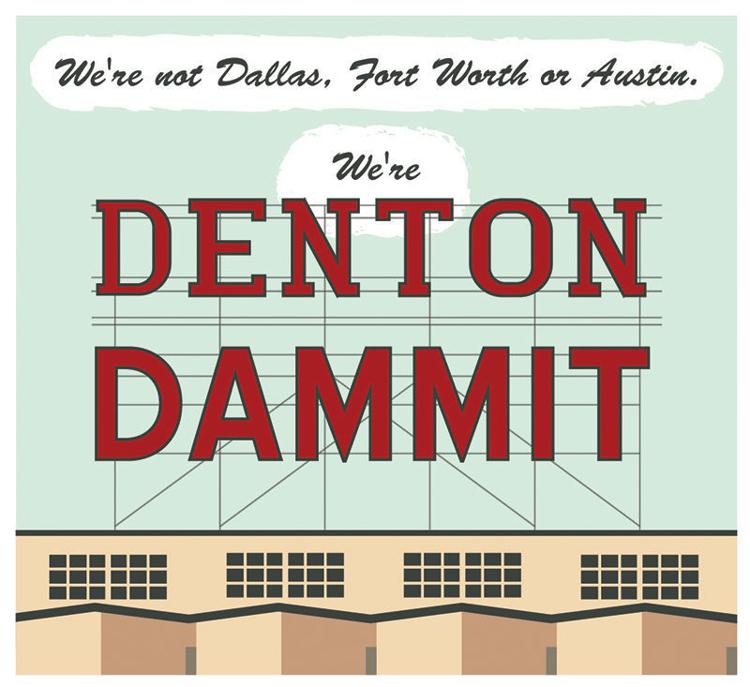 Denton resident Emily White got a nasty shock when she opened her Atmos bill this week. Her natural gas usage cost nearly $500 last month. Thanks to a little help from City Councilwoman Keely Briggs and Atmos' customer service, White got a second meter reading, which located the error and dropped her bill by a lot. Atmos also replaced White's meter cover.
Virgie Holbrook, a former minister at Trinity United Methodist Church, met a lot of interesting souls when she was in ministry. Now that she's enjoying retirement, Holbrook is still meeting interesting folk. Take, for instance, a woman who explained that she takes her cat to the groomer on a regular basis. The cat is sedated and the groomer shaves the cat to look like a lion. Holbrook said "Is this something other people have done to their cats or do you think she just thought it up herself? Because I don't think our cats would go for it."
We took a tour of Google on this topic, and as you might expect, other people have done this to their cats.
In 2014, Denton's sketch comedy troupe, Sketchy People, made a parody of the ALS "ice bucket challenge." As his alter ego Catfish Calhoun, actor Stanton Brasher accepted the challenge with a twist. He had cousin HeWho dump iced mayonnaise over his head. (Yes, it's kind of gross.)
Last week, producers from the MTV show Ridiculousness contacted Brasher and asked to license the video. So sometime soon, you might see Catfish get a bucket of mayonnaise dumped on his head on television. Travis Barth and Brasher created Catfish, who lent his redneck wisdom in sketches for a few years before Brasher moved to California.
U.S. Army Spc. Daniel Dumas and his family will get the keys to their new home on Friday.
Dumas and his family will move into the custom-built, mortgage-free home built by Operation Finally Home, a nonprofit that builds homes for wounded, ill or injured veterans. The nonprofit partnered with North Texas companies Plantation Homes, Hillwood Communities and the Dallas Builders Association to build the Dumas home in Little Elm.
Award winning poet Joaquin Zihuatanejo has a book of poetry coming out. Zihuatanejo, who used to teach English in Denton Independent School District, will publish Arsonist through Anhinga Press. It comes out in September.
The Embassy Suites by Hilton Denton Convention Center will have "dive-in" movies for families who are guests of the hotel through the summer. At 6:30 p.m. each Saturday through August, the hotel will screen popular animated movies at the its pool.
Remember the Repentant Pack Rats Garage Sale at Denton Unitarian Universalist Fellowship? It brought in nearly $4,000 for the local congregation. The church originally named the sale the Repentant Hoarders sale, then changed the name when the Unitarians learned someone had taken great exception to it (great enough exception, it turns out, to use some salty language). Well done, Unitarians. Well done.
Dan's Silverleaf will host an annual fundraiser for Serve Denton and Salvation Army from 4 to 8 p.m. June 10. "Rockin' for Cover — Part 2" raised money to buy an extended awning at the Denton Salvation Army shelter. The evening features music by George Dunham & the Birddogs, Brent Best and Isaac Hoskins. Tickets cost $15, and sponsorships are available, too. Make reservations through http://danssilverleaf.com/.
Bet you didn't know that Texas Monthly has a podcast. The 45-year-old magazine launched its podcast, The National Podcast of Texas, in January. The podcast has broadcast weekly stories and discussions on culture, politics, entertainment, food, and more in Texas. (And sometimes the podcast ventures over the state line, too.) The guest list isn't too shabby, either: Tim Ferriss, conspiracy expert Ryan Holiday, Shakey Graves, Nina Diaz of Girl in a Coma, author Lawrence Wright, Lance Armstrong and Ethan Hawke all have appeared on the podcast.
Texas House Speaker Joe Straus is taking the #MeToo movement seriously. Straus just established a workgroup of House members to recommend additional steps to prevent and eradicate sexual harassment in the Legislature. Let's hope they don't kick the can down the road. With embarrassment uncovered in Texas politics (Blake Farenthold), it's clear reform is needed now, not in 10 years.
The Rev. Sarah Oglesby-Dunegan was among the 18 people arrested during the Poor People's Campaign protest at Kansas Secretary of State Kris Kobach's office on Monday. The protesters demonstrated against Kobach's immigration and voting rights policies. Oglesby-Dunegan was a longtime Denton resident before seminary led her to Kansas. She is the minister at the Unitarian Universalist Fellowship of Topeka.
Parting shot
"Today I convinced a business to give me a first responders 10 percent discount because if there's a school shooting I'm the first responder."
— Denise Clyne, Denton resident & teacher