Denton & Dragons, a local podcast that airs the adventures of a Denton Dungeons & Dragons campaign, has a sort of side hustle making game minis. Typically, the figures represent the fantasy creatures and humans on a mission. In the last week or so, the podcast co-host, local photographer and gamer Ed Steele made a mini commemorating Popo y Lupe, a Denton salon that closed in 2016 after 48 years in business. The figure is crafted in the image of an Ettin — a two-headed giant — but shows a friendly barber brandishing a straight razor and holding a heavy book. One well-coiffed head is examining the razor and the other head is reading the book. "Basically," Steele said, "Popo y Lupe is a stylish, erudite Ettin."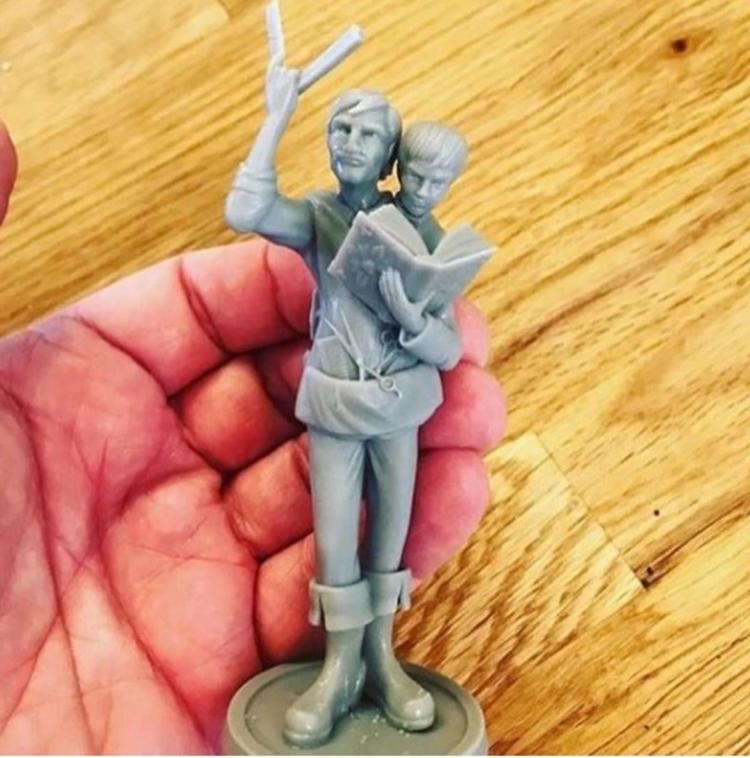 In the aftermath of the United Methodist Church voting in a special-called conference, congregations in the North Texas Conference — which includes Denton County — have been showing their defiance of a landmark vote that hardens the denomination's stance against ordaining LGBT clergy and officiating same-sex marriages. Some churches have posted letters and videos insisting that LGBT people and clergy will always be welcome in their churches. First United Methodist Church of Denton demonstrated its commitment to LGBT inclusion with eight doors painted in rainbow colors on the south side of the church grounds that read: "We are open" and "God's doors are open to all." The vote — which accepted the Traditionalist Plan — still has to move through the denomination's General Conference in 2020.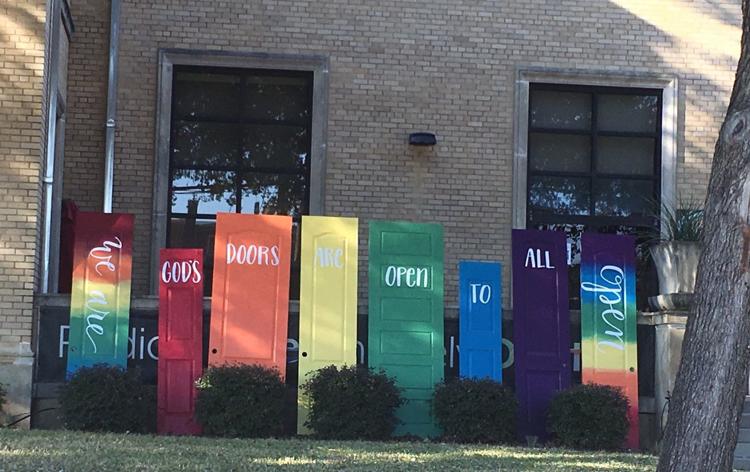 The central question seems to be how the denomination will split, as a schism appears imminent. One thing is certain: The Traditionalist Plan declares that the Book of Order and Discipline (the church's official statement of doctrine and law) will not only retain prohibitions on ordaining LGBT clergy, but includes an exit plan for churches who want to offer full benefits of membership to gay, lesbian and transgender Christians.
We think we discovered why Denton has had such an overcast, rainy 2019. On Tuesday night, news editor Mariel Tam-Ray discovered that Seattle, Washington has somehow relocated to the middle of Hickory Creek — at least that's what Google Maps tells us (http://bit.ly/2FodPUP). An eagle-eyed Facebook friend of Tam-Ray's spied that the space needle in Seattle was listed on Google Maps with a red pin labeled "Dentron."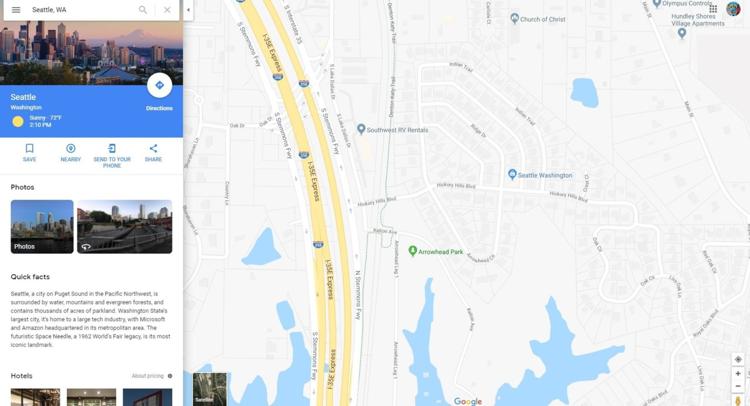 Denton photographer and Denton ISD commercial photography teacher Will Milne was featured on Apple's Instagram feed on Monday. Milne had a slideshow of photographs featuring his shadow work all shot on an iPhone, and Apple posted it on its wildly popular Instagram account. As of Tuesday, nearly 100,000 users liked the post.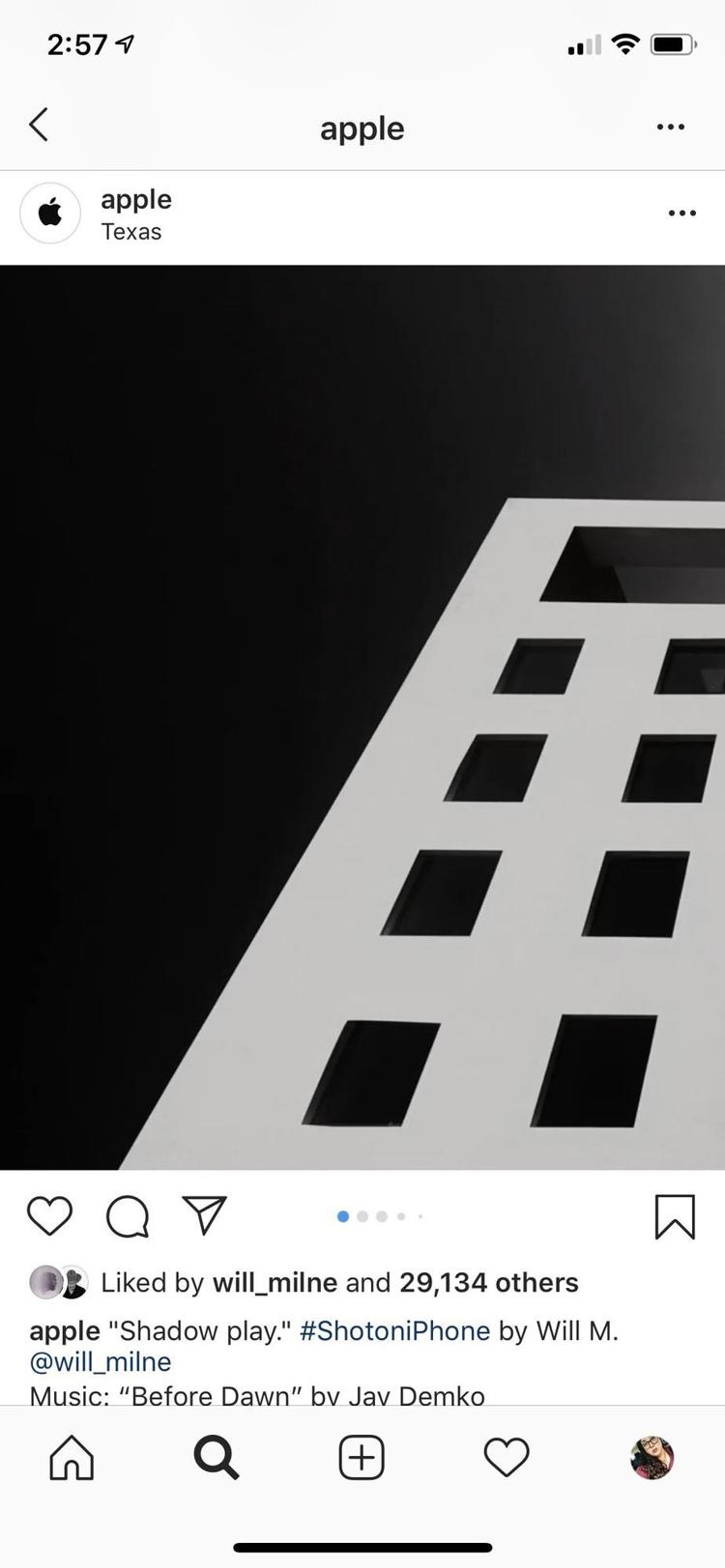 Some of us break out in hives at the memory of the school gym. Retired teacher and coach Jackie McBroom has spent some time visiting not school gyms, but community gyms across Texas. McBroom wrote a book, Historic Texas Gyms: A Tribute to Vanishing Traditions, to recall the ways Texans used the spaces. Hometown gyms were where people gathered to play sports, to have town meetings and to have a place to stay during and after crises. McBroom lives in Aubrey, and his book comes out in May.
Congratulations might be in order for Lewisville Lake Environmental Learning Area. The Lewisville Parks & Recreation facility is in the running for the Leslie B. Knope Award for the best park in the nation. (For the uninitiated, Leslie Knope is the tireless deputy parks director of the Parks & Recreation Department in the fictional town of Pawnee, Indiana. Knope and her memorable cohorts celebrate the joy of public service and push through the inanities of government bureaucracy in the NBC television series Parks & Rec.)
The contest is presented by Engaging Local Government Leaders, which sounds exactly like one of Leslie Knope's thousand-page white papers. Anyway, Lewisville's program is now in the "elite eight" portion of the contest. You can vote between Lewisville's nature preserve and Rotary Park in Livonia, Michigan through March 23 at http://bit.ly/2HNEOdY.
DentonRadio.com asked for some feedback from focus groups not so long ago. They got two messages loud and clear: some listeners want some Top 40 and mainstream music mixed in with their local music. And some people just want to hear Denton music. The internet radio station blends its online format, and now, each Monday and Thursday, DentonRadio will post a new local playlist on Spotify. Just look for "This Week in Denton, Texas."
Looks like the work crews have the brand-new traffic signals up and working at Teasley Lane and Dallas Drive. Wondering why there are still orange and white barrels? Well, that's because crews are still glamming up the intersection.