SCRAP Denton was on the upswing before the coronavirus shut local businesses down.
The creative reuse nonprofit was about to add a second checkout lane and cash register, and had added new part-time staffers to support the building business. On Thursday, the nonprofit announced a "Save Our SCRAP" sale at the end of the month.
"We paused all operations at the end of March," said executive director Rachel Weaver. "We had to lay off all staff and go through all those processes to figure out what to do."
The nonprofit closed its storefront on Bell Avenue, which sells surplus and donated office, craft and art supplies while offering educational programs and workshops for adults and children. The doors were locked for a month and a half. In early May, SCRAP brought volunteers back on board and then opened an online shop and curbside service.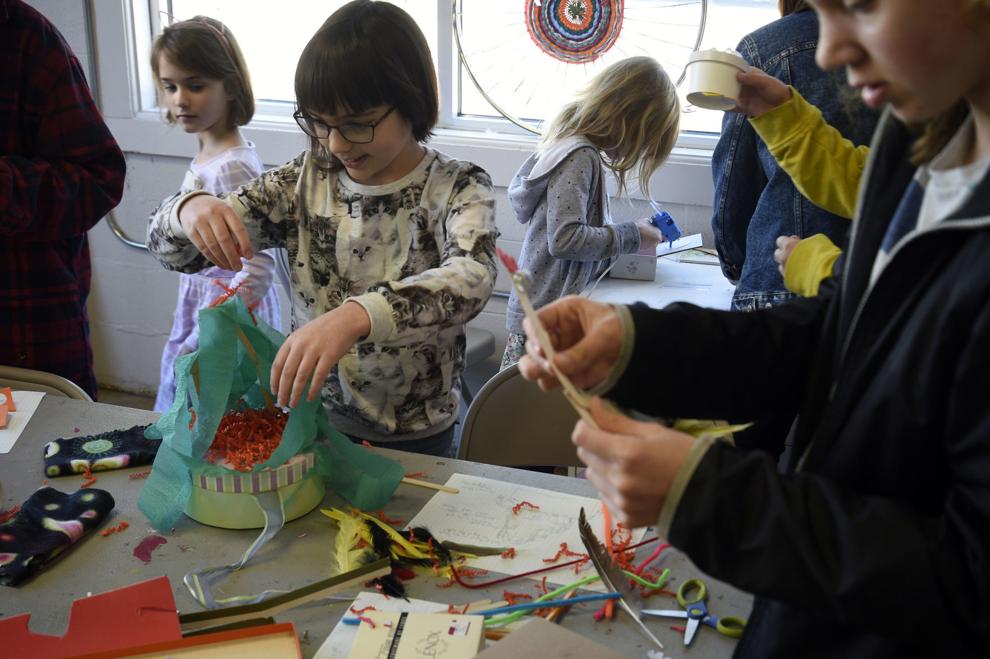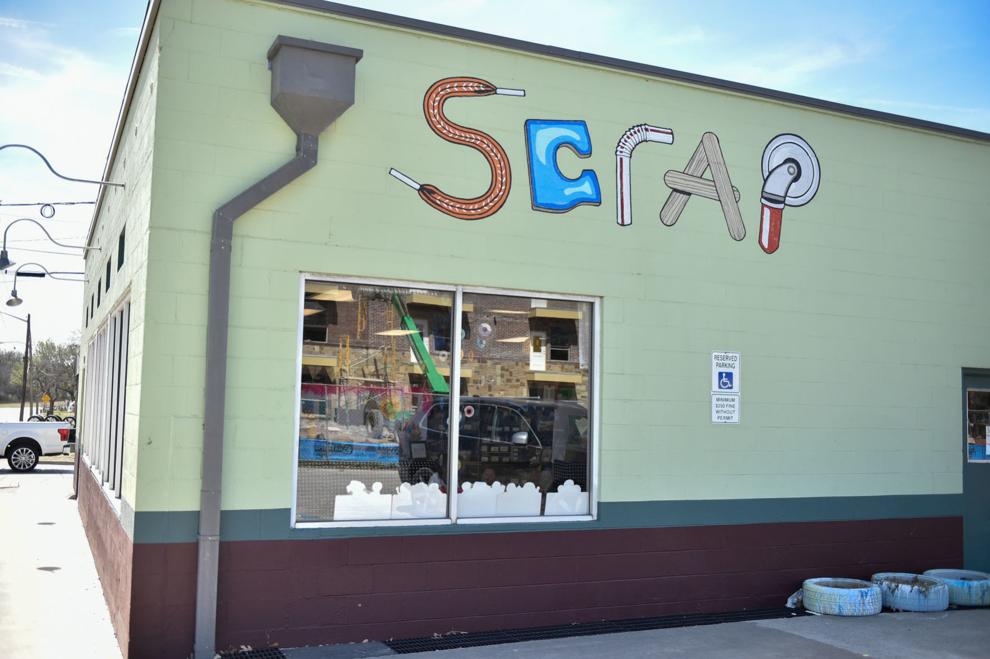 "At the beginning of May, we got notice that we got a Paycheck Protection Plan loan, back when we had eight weeks to use it," Weaver said. "They recently extended the program, but we got it at an early point in the cycle. We hired back most of our full-time staff and educators. We started to promote the online store more. We made private shopping appointments. People paid in advance for store credit, and then they get the store to themselves. We've kept that going."
But as time passed, and relief checks were spent, SCRAP started feeling the pinch. They had to halt accepting donations of materials — it was too complicated to balance the health and safety of patrons and program participants while keeping items sanitary. But the nonprofit still had costs to meet.
"We've been talking to the landlord and looking at things we can do to reduce our budget," Weaver said. "Early on, we did reach out and let them know the situation we're in. We need to try to move materials, but we have to keep our customers safe."
Shoppers are asked to wear gloves for private shopping sessions, and the staffers wear masks.
Without regular store hours, and without camps and workshops (some programs moved online), SCRAP has seen mounting expenses and slow revenue.
Weaver said the upcoming sale is crucial for the nonprofit to survive.
"This, in some ways, is sort of our last-ditch effort," Weaver said. "It will help bring in revenue, and if we can make some arrangements with our landlord, we could stay open."
Without an infusion of shoppers, it will be three steps forward, two steps back for the downtown shop.
"If things don't pick up, we would have to make some reduction in staff," Weaver said. "After the summer, in June, a big sale will help us get to fall."
Summer is an important season for SCRAP.
"We see an increase in donations in the summer," Weaver said. "And that happens at the same time there's a reduction in shopping. We do rely on our summer activities and camps a lot. It kind of makes up for the university art students being gone."
Save Our SCRAP is an eight-day sale, from 8 a.m. to noon June 22-27 and June 30-July 1 in the parking lot of the shop, 420 S. Bell Ave. The sale will offer particular materials on particular days:
June 22-23 — fabric, notions, quilting supplies, plastic, wood, media and fiber
June 24-25 — scrapbooking and collage materials, magazines and picture frames
June 26-27 — art and craft supplies, containers and jewelry
June 30-July 1 — Fill a bag from all sections of the sale
SCRAP has gotten grants in the past several years.
"We've gotten grants from the Greater Denton Arts Council, Denton Benefit League and Keep Denton Beautiful," Weaver said. "The grants have been mostly to help with capacity-building and that sort of thing. KDB's grant enabled us to get a bike rack and beautification. The DBL grant would help us expand cash register area so we can have a second checkout line."
The nonprofit got grants through the CARES Act and contributions through North Texas Giving Day.
While the future is uncertain, Weaver said the nonprofit is making plans.
"We're working on virtual programs," Weaver said. "We've definitely missed out on not having kids in the space."