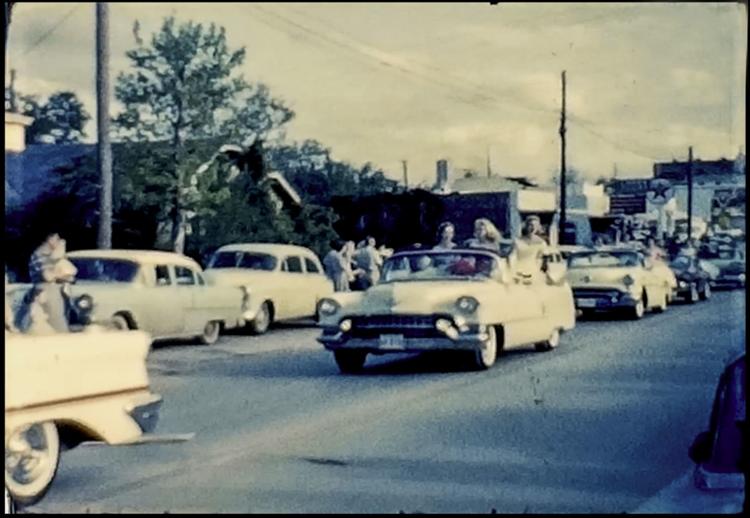 Editor's note: An eagle-eyed reader noted that the centennial celebration video was shot at Congress and North Locust streets. The reader said Selby's Pharmacy was where Greenhouse Restaurant is now. 
Scot Miller and his siblings found a trove of homemade movies in their parents' personal archives.
Miller has built a career in fine art photography, capturing some of the most beautiful places in the United States with no other lighting than the sun. When he and his siblings — J.D., Marcus and Dana — pooled their money in 2019 to buy a film digitizer, they discovered some historical Denton moments among the footage.
"I would never remember most of that stuff that's on film," said Miller, who co-owns and operates a fine art photography gallery, Sun to Moon Gallery, with his wife in Dallas. "It is fun, but it's also for their grandchildren. They can watch the videos, and it shows where they come from."
It opens with his father, Jack Miller with him, his brother and his paternal grandmother ready to head to the 1957 centennial parade near the downtown Square. The short video — 8 mm cameras could shoot a single three-minute reel at a time — then moves to what appears to be Congress and North Locust streets, showing civic clubs, churches and groups riding by on floats.
Central Baptist Church zips down the road with tree boughs decorating a makeshift roof and a sign advertising a brush arbor revival. The Lions Club processed with a proud lion prancing away from three women in formal dresses. The fire department walks a water cannon along the spectators.
Hundreds — thousands, perhaps — line the street. Decades before Jack Miller would be elected the city's mayor in the 1990s, he was documenting the town and his family's place in it.
The video ends with a grinning Jack Miller shaving half of his beard, then taking a deep bow facing the camera, only to stand up with a clean-shaven face. What looks like a special effects stunt was the clever planning on Jack and Evelyn Miller's part.
"There was a beard-growing contest," said Jack Miller, who moved with Evelyn to a retirement community in Dallas last year. "I don't remember exactly what the contest was, but it was for the centennial, and I shaved it afterward. The thing about my beard is that it was really black. I worked at Moore Business Forms, and people thought I used shoe polish to black my beard. But it really was that black."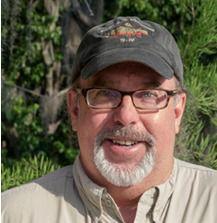 Scot Miller said he put the digitizing device in his studio, where it clicked along as it captured each frame. He said he doesn't know how many hours of film his parents gathered.
"I don't know for sure; it's certainly scores," Scot Miller said. "It's a lot harder to tell with this format. I just know that I literally took 20 years of my parents' stuff and digitized it. There is a lot, especially in the first 10 years because we were just kids, and my parents were young."
Jack Miller recalled that when he left the Navy, he and his wife moved to Denton's "Vet Village." After they'd had J.D., they visited the local Sears and asked to buy an 8 mm camera and projector on credit.
"The salesman said he would have to talk to his manager," Jack Miller said. "The manager quizzed us in a really nice way to find out if we could make the payments. We did make those payments."
Jack Miller said J.D. had just started walking, and the couple spent hours shooting film of birthday parties, family gatherings and vacations. He remembers the camera being easy enough to learn ("My wife jokes that even she could use it"), but the reel-to-reel projector required some patience.
Scot Miller said he got his love for photography from his family.
"There was always a camera around," he said. "If you look in the very opening in the video, there's a camera in Dad's hand, a 5-by-7 camera."
Scot Miller photographed the seasons at Walden Pond in Concord, Massachusetts, for the 150th anniversary edition of Henry David Thoreau's seminal work, Walden. He has photographed rare vistas at Yosemite National Park and has waited patiently to get photographs of European streets just as the afternoon sun shifts and deepens.
Miller is a devoted videographer and is a regular contributor to CBS Sunday Morning, filing outdoor footage for the popular "Moment in Nature" segments.
"I give my parents credit for me doing what I do now," he said. "I credit them for giving me the ball and letting me run with it."