The streaming service Disney Plus went live in the early hours of Tuesday morning. The fact that it launched on different carriers and platforms (along with a healthy list of original content) all at the same time is impressive. However, it was met with mixed results for new subscribers, who took to social media to comment on the app's on-screen errors. (I was able to sign in and view the materials no problem.)
Once the bugs were ironed out, subscribers were able to browse 500 movie titles and nearly 8,000 episodes of television shows, including the premiere of the new live-action Star Wars original series The Mandalorian and the Anna Kendrick Christmas movie Noelle.
The other original content includes — but is not limited to — a live-action version of Lady and the Tramp, a High School Musical reboot series and National Geographic docuseries The World According to Jeff Goldblum).
The Mandalorian
Rated TV-14, about 40 minutes. Now available on Disney Plus.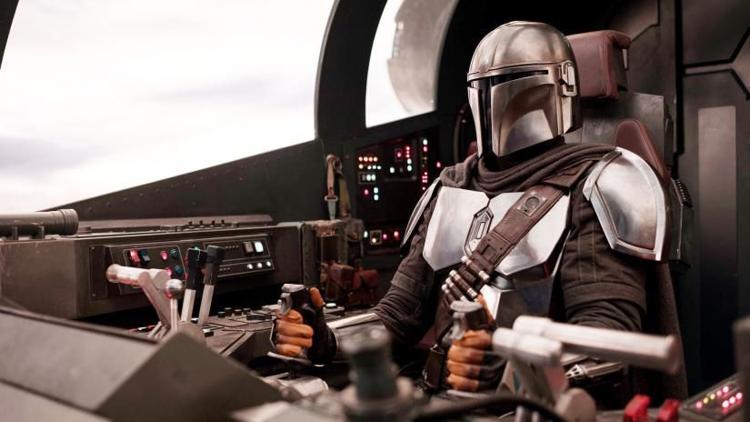 The Mandalorian was the big selling point. It's prominently featured on the app's home screen in the manner of Netflix's approach with Stranger Things. Only one episode of The Mandalorian's eight-episode debut season is available, but Disney Plus will be releasing a new chapter each Friday, starting this week.
Created by filmmaker Jon Favreau (who somehow had time to write and steer this amid directing the new The Lion King), this new Star Wars series compellingly breaks away from the universe we are accustomed to. We don't see any notable names like Han Solo or Luke Skywalker walking among the characters. This is a refreshing entry that simultaneously feels massive and contained.
The show reportedly cost about $100 million to make, and every penny can be seen on screen. In the premiere episode, speeders and spaceships feel 100 percent authentic. Most of the creature and set designs were practically made in an effort to remind fans why they fell in love with Star Wars in the first place. The Mandalorian is a rich universe ready to be explored. The details on the titular bounty hunter (a very good Pedro Pascal) are enough for viewers to watch again and again and still find new discoveries.
From a tonal perspective, the series is in a galaxy far, far away from what we've seen before. If anything, it most resembles Rogue One. There's a darker, more mysterious feel, but it's not so brooding that viewers want to cash in their chips. Favreau brings subtle strokes of comedy and a Death Star's worth of intrigue.
The pace isn't full tilt. It's apparent that the showrunners are wanting to hang a canvas occupied with characters that audiences can invest in. Even though the Mandalorian doesn't run his mouth like Vince Vaughn or show his face, you cannot help but wonder what he's all about. (As with Judge Dredd, I hope we don't ever see him without his helmet off.)
To some, the first episode may seem slow compared to the light speed of the Skywalker sequel-trilogy, but there's no denying that its unhurried structure is going to have a big payoff. So, let The Mandalorian tractor-beam you in for what is going to be an exceptional show.
Noelle
Rated G, 100 minutes. Now available on Disney Plus.
The movie is fine enough for family viewing, but Noelle isn't destined to be a new Christmas classic. Those who spend every holiday stretch with Buddy the Elf or Tim Allen's The Santa Claus might roll their eyes throughout this film's presentation for its lack of originality.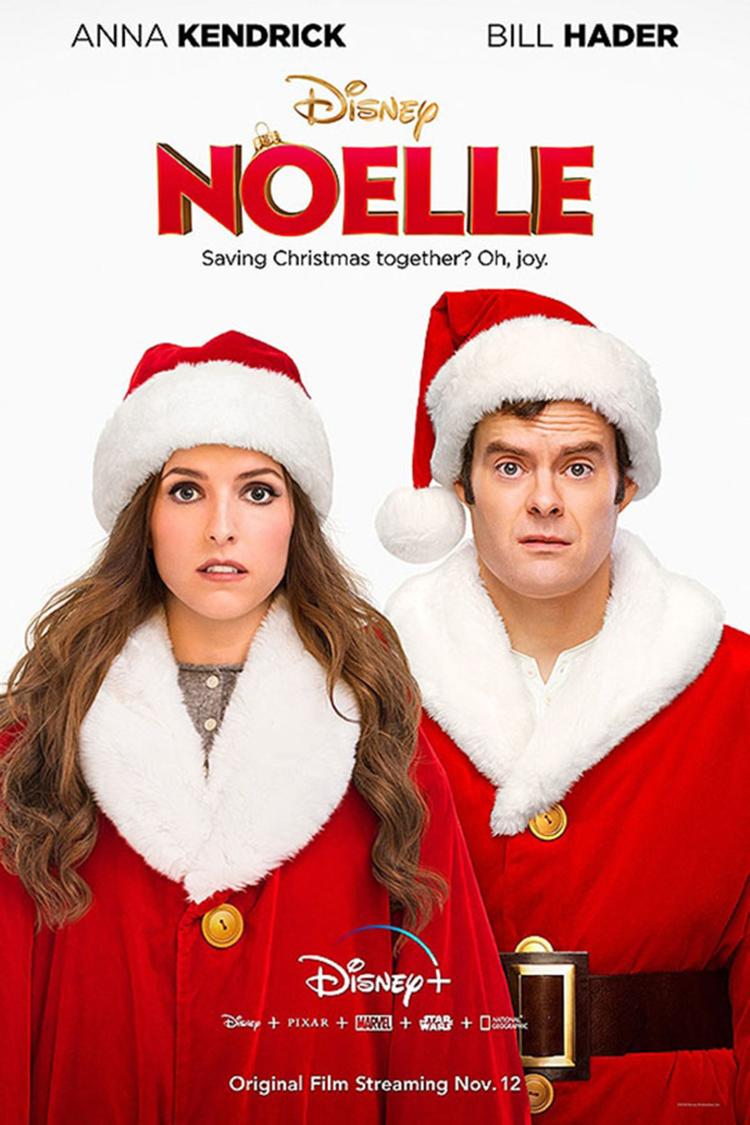 Kendrick gives it her best as the daughter of Kris Kringle, but the story of her trying to find her lost brother (Bill Hader) to take command of the throne is overdone and predictable. You may occasionally chuckle (mostly thanks to Hader and Billy Eichner as a tech-savvy elf) and get big-eyed over a cute CGI baby reindeer. But Noelle is reheated egg nog that has lost its joyful flavor.
Tune in for the weeks following as we catch up on other content. You can register for Disney Plus at the rate of $6.99 per month. Verizon customers should Google how to get a free subscription for a year. (That's how I signed up.) But truthfully, for the amount of media available, it's a steal to be reacquainted with your childhood at its current price.