With hard work and every ounce of the talent Bailee and Kenzie Eaglin can muster, the Denton-born sisters hope to stretch their roots as far and wide as possible.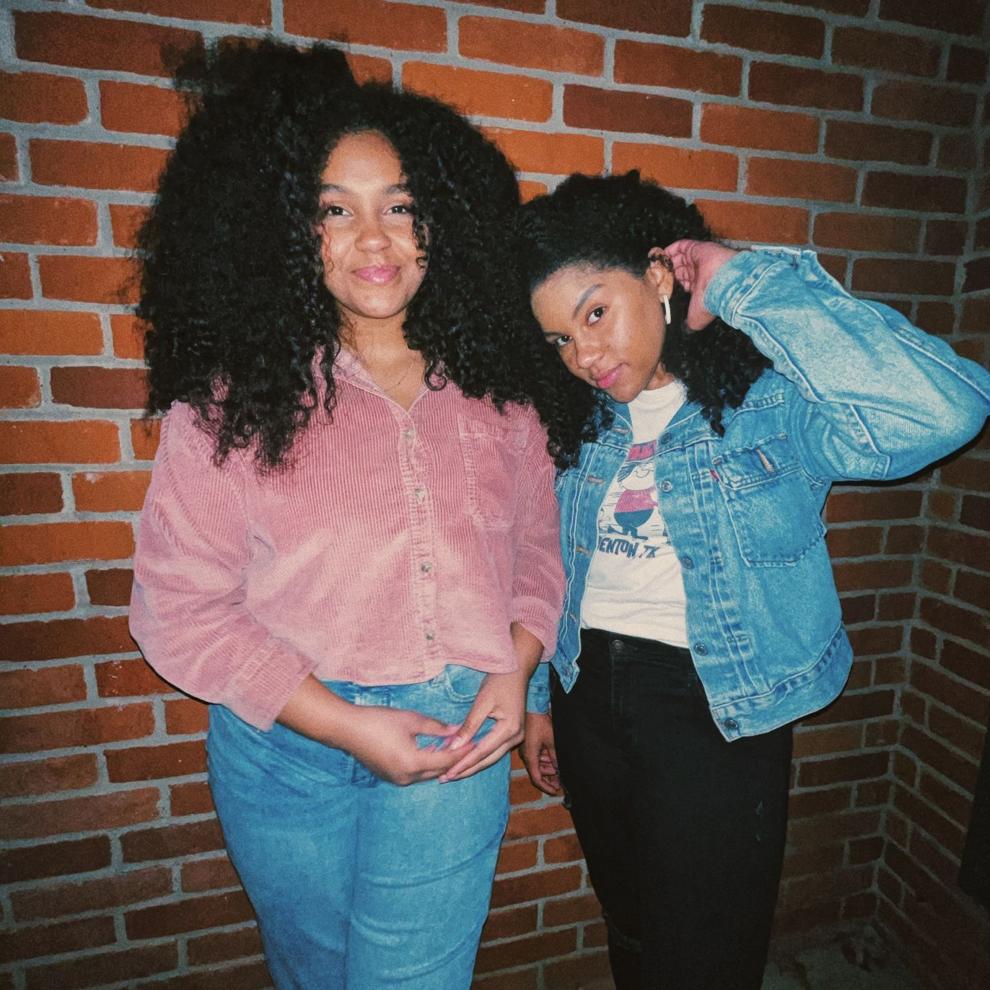 With an untitled six-track EP due out May 28, the pair is ready to branch out.
Bailee, 24, and Kenzie, 17, perform under their last name. The pair grew up in Denton ISD, and Bailee graduated from Ryan High School, where Kenzie is preparing to graduate and where their father, Adrian Eaglin, is an assistant principal.
Music has been part of the family for as long as the sisters can remember.
"Our mom [Tiffany] sang locally," Bailee said. "She sang a lot of country music, and our dad played a lot of amazing records. It was always in the mix, music. It wasn't until the last few years that we got into the studio. Our aunt Rebecca Eaglin is a well-known gospel singer in Houston."
The sisters are biracial and said their grandparents' homes stretched their musical horizons. Their mother's side of the family, who are white, loved to play classic rock from the 1960s, while their father's side of the family, who are Black, listened to the Jackson 5 and Motown icons. The sprawling catalog of family favorites filled out the soundtrack of the Eaglin sisters' lives.
Bailee is a self-taught guitarist and songwriter. Kenzie is the singer of the two, Bailee said, and "it was pretty apparent that her voice didn't match the typical choir side" when the younger sister joined the competitive Denton ISD choral program.
Bailee graduated from the University of Oklahoma and went to New York. Kenzie will head to Texas State University in the fall. But even with busy lives that kept them far apart, the sisters teamed up to make a record.
"I started writing at 10, and we did talent competitions, played the [Denton] Arts and Jazz fest," Bailee said. "When Kenzie started coming into her own vocally a little, I thought maybe [we] should work together. She's an amazing writer."
The sisters have different songwriting processes.
"I've always loved the Beatles," Bailee said. "One of the things they talk about with the Beatles is that Paul [McCartney] would come with this beautiful melody and lyrics, and John [Lennon] would bring this deeper grunge to the music that Paul wrote. There's a lot of songs on the EP that one of us took the lead on. But I think the songs we took on together are amazing. Kenzie's a Leo, and I'm an Aquarius, and I think we just make good music together."
Kenzie said her songwriting is influenced by the hip-hop and pop music she listens to.
"The way I write my lyrics, I like to play on words," Kenzie said. "I listen to a lot of Kanye and a lot of Amy Winehouse. I really love the way both of them write and use words."
The upcoming EP was recorded at Key + Needle Studios in Brooklyn, and later at Redwood Studios in Denton.
In the duo's first single, Vanilla, the artists serve up a bubble-gum pop confection about hearts separated by distance. The title suggests the classics of summer romance, and the track is infused with light. It bounces along on hooky guitar riffs and girlish vocals.
The Eaglins said the sunny sound is recurring on the EP.
"The record is a theme of inclusivity, new beginnings and an introduction to something bright and brand new," Bailee said. "It's been a year of struggle. A lot of the writing we did happened around this idea that we can't wait for it to get better. There's one track, 'Maybe We'll Be Better Soon,' is like that. The song is about coming out of depression. That's what's real to us."
Kenzie said the biggest challenge in creating the EP was finding a level and then rising to it each time they got to the studio.
"I'd say the biggest challenge is consistency," Kenzie said. "We have different producers for different songs. I think it's just getting in the studio and having a consistent sound that really matters."
Bailee said the duo had to make music in the nooks and crannies of everyday life.
"Kenzie is in school and plays two sports, and I have a job," she said. "It does not mean we have to sacrifice our art. But you do have to figure out how to make it work, and for us, that meant renting out a studio with a bunch of strings, with UNT students who are just as serious and excited as we are."
The sisters have written hundreds of songs together, and for this debut, they brought about 15 to the table. They whittled it down to six.
"I feel like you write poetry, and you find out what works and what you don't need," Kenzie said. "The way we kind of narrowed it down was making sure it had that narrative collaboration. It's more that that's what we like to listen to."