Now playing at the Alamo Drafthouse in Denton and Richardson.
Available September 16 on Netflix.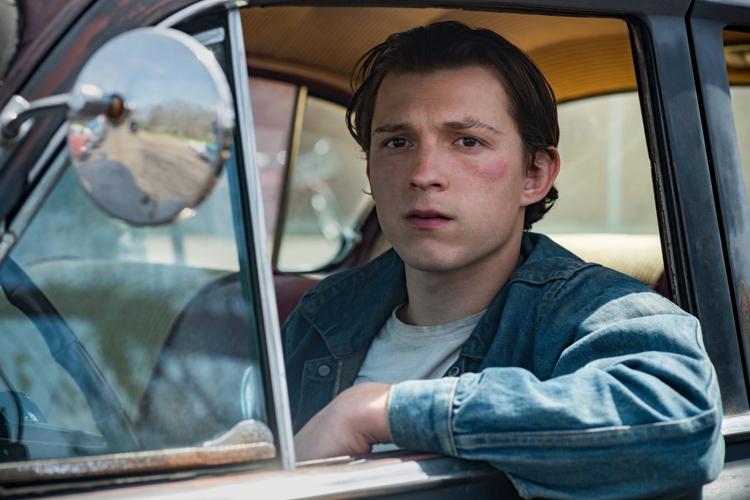 Curiosity, the occasional cat killer, is one of the primary reasons we go through so many unsavory experiences. It can lead us to uncertain destinations, for better or worse. Not only can it pull us into the shadows, but it can also shake our upward life trajectory. With that powering many of our daily decisions, it's no wonder we can be fascinated by some of the most unforgiving and insatiable film genres and materials.
Director Antonio Campos (2016's Christine) returns with another cinematic fixation of devastation, the Netflix drama The Devil All the Time. The title doesn't exactly scream warm embraces and smiley faces. Campos is a filmmaker that chases truth through compelling works infused with human curiosity and destructive impulses. His latest entry is sure to challenge your emotions and stomach, but it's also an intellectually fruitful journey that grasps thorny themes of family, fatherhood, and faith.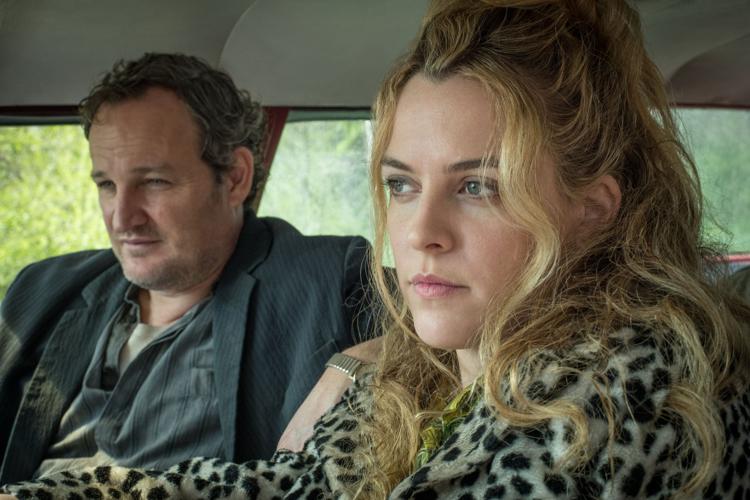 Based on the 2011 novel by Donald Ray Pollock (who also elegantly narrates the film), The Devil All the Time follows the events and fates of various characters living in post-World War II Southern Ohio and West Virginia. Each of these people – including a disturbed war veteran (Bill Skarsgård), a murderous couple (Jason Clarke and Riley Keough), a corrupt sheriff (Sebastian Stan), a pair of false prophets (Robert Pattinson and Harry Melling), and a young man (a never-better Tom Holland) fending off these evil forces – are weighed down and tested by their dark secrets.
How the characters' lives converge in this sprawling narrative is the ultimate draw. But don't worry. This isn't a story that weaves these segments together with too many conveniences and contrivances. Campos steers away from arriving at 2005's Crash and instead heads toward something constructed with a poet's eye, like The Place Beyond the Pines. The two films share a lot in common, especially in its structure, backwoods setting, and themes. The bond between father and son being the most notable.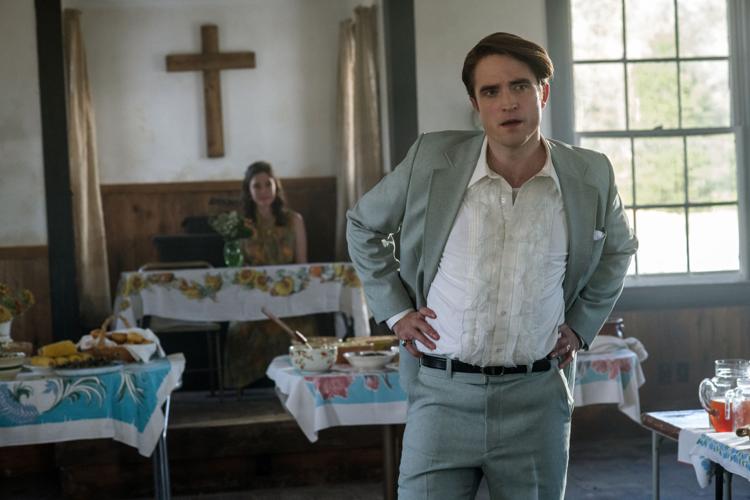 The concept of the things we carry with us and pass on is apparent. Skarsgård's character, Willard Russell, isn't violent toward his family, but he holds unwavering views about taking the law into his own hands when necessary. This is highlighted during a scene when he goes to beat two men he overhears saying detestable things about his wife (Haley Bennett). Willard chooses to make an example out of them in the company of his son, Arvin (Michael Banks Repeta at age 9, and Holland as a teenager and adult).
This action comes full circle when Holland's Arvin exacts revenge on a group of teens who harassed and assaulted his stepsister, Lenora (Eliza Scanlen). Parallel scenes like this happen throughout the film. With each sinful act, the characters must answer for their decisions, sometimes in shocking ways.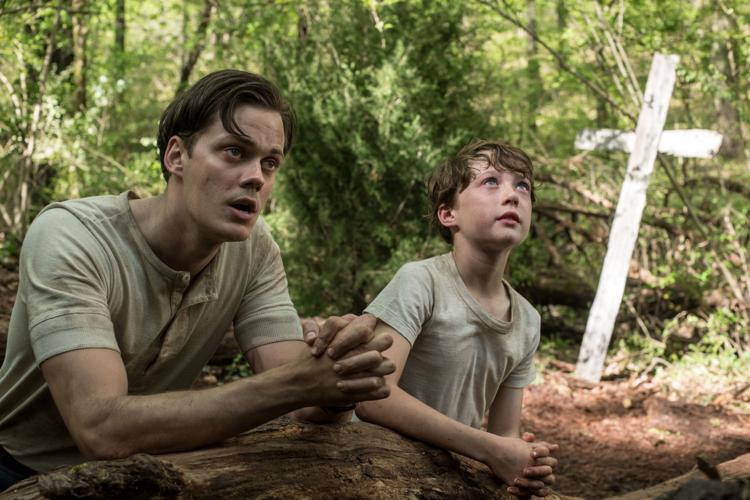 No amount of words could prepare you for some of the disturbing imagery you will encounter. The Devil All the Time is a lot to take in. But through all its pain and upsets, there lies a searing tale about how we relate to each other and how our past can have consequences that refract down avenues we would never expect.
With some career-best performances and a literary feel, all the cinema forces come together in this accomplishment of wickedness and harrowing insight.