It'll take more than Gordon Ramsay's bellowed insults and blistering criticism to get Denton resident and line cook Megan Gill out of a hot kitchen.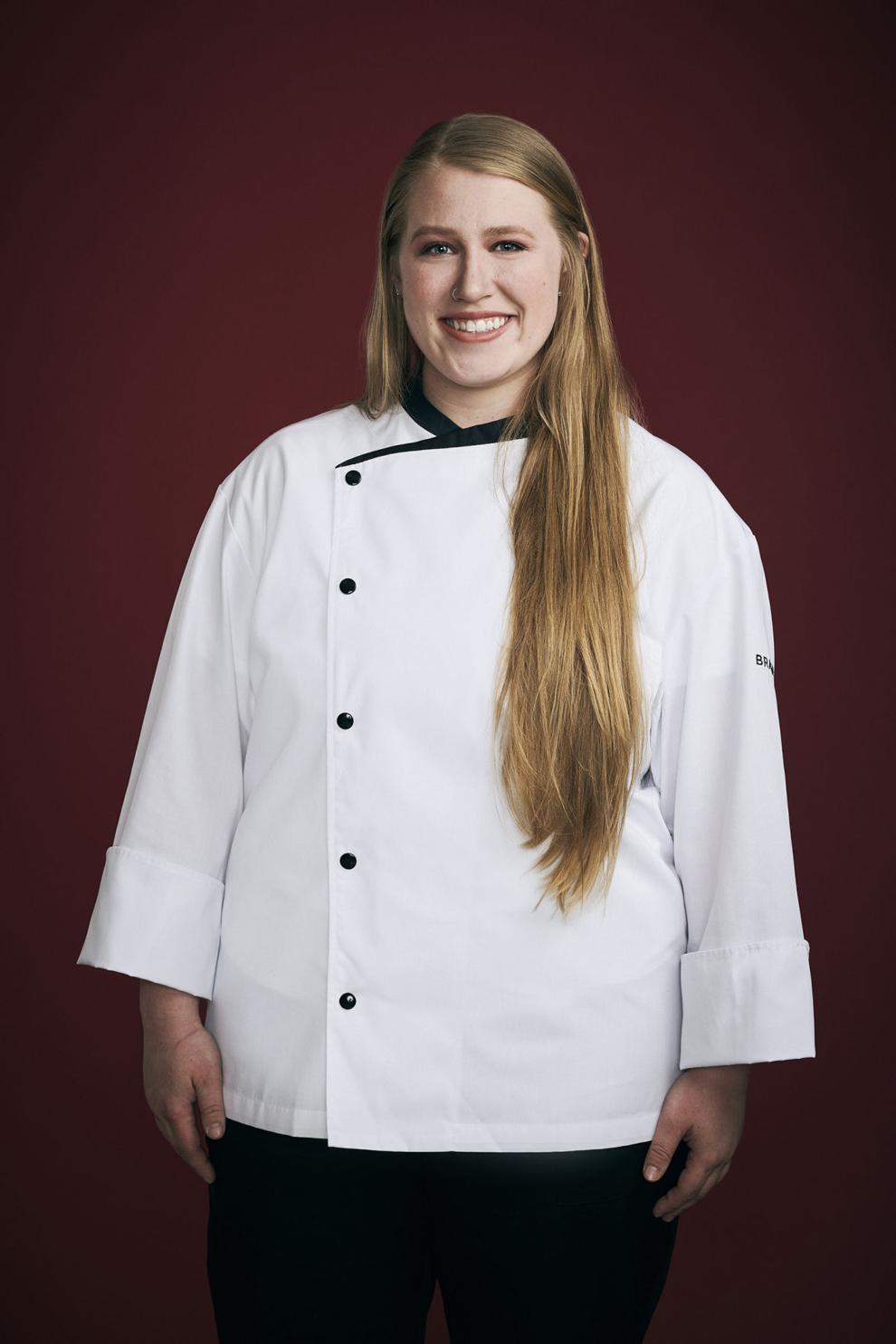 She can take the heat just fine.
Gill joined a roster of young, aspiring chefs in the latest season of Hell's Kitchen, hosted and commandeered by the dyspeptic and fiery Ramsay. Gill and her peers will spend the next several weeks in Ramsay's pressure-cooker kitchen, hoping to claim the $100,000 prize while cooking their guts out in Las Vegas. Oh, and the winner also gets the head chef position at Gordon Ramsay Steak at Paris Las Vegas.
"It's always been my long-term goal to have my own restaurant," said Gill, who moved to Denton with her family at age 5. "If that's what I wanted to do, then my dad and I talked about it and figured that I would need to get some experience."
Gill graduated from Ryan High School in 2014 and studied culinary arts at the district's LaGrone Advanced Technology Complex. Now 25, Gill is still in school focusing on business. She said she hopes to transfer to the University of North Texas this fall, where she will complete a bachelor's degree.
Appearing on a reality television show, though, was an education in itself.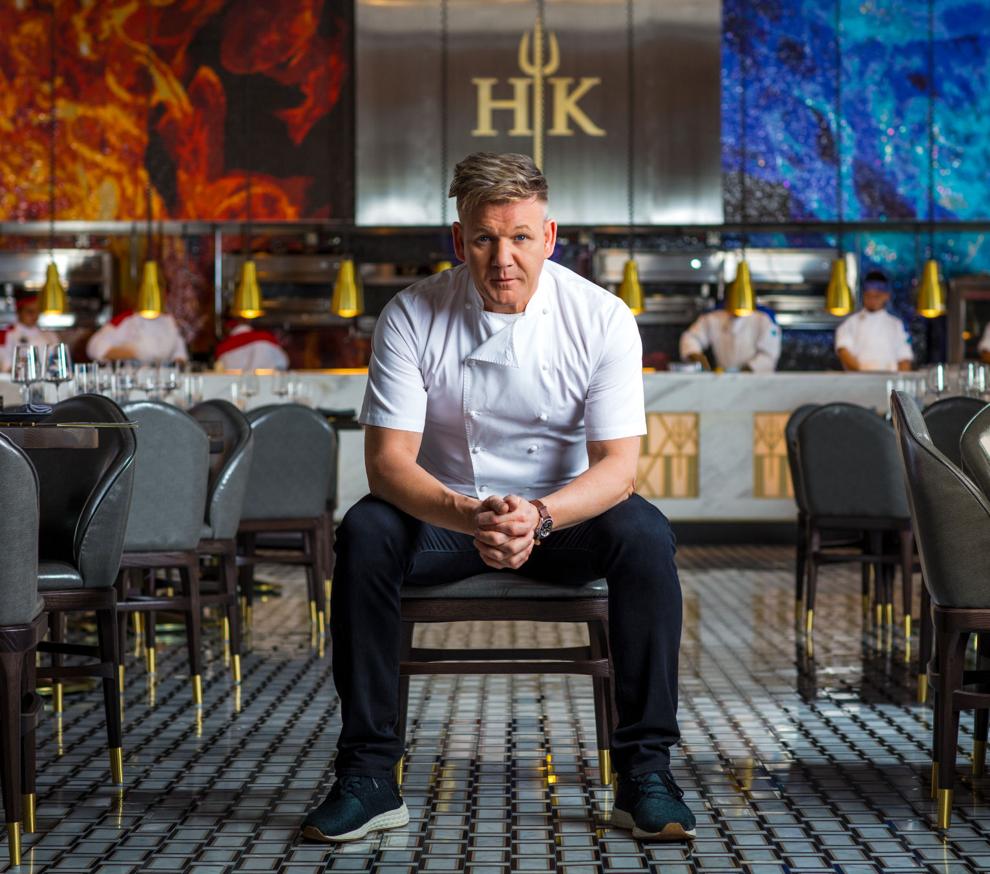 The 20th season of the popular cooking competition show is titled "Young Guns" and features a bevy of 20-something chefs. Each week, they're tested on everything from their culinary skills to leadership talent and their ability to play the cool cucumber in a sweat-inducing environment.
Gill said she's hard pressed to recall a time when she wasn't thinking and learning about food. She said she was raised in a family of workmanlike cooks, but her father, Barton Gill, was no slouch with a skillet and some seasoning.
"I think the best cook in the family is probably my dad," she said. "He's the home cook on the weekends when he has time. He's very passionate about that, and he's pretty good at it."
The seeds of creativity were planted early for Gill.
"So food's kind of been the only thing I've been able to gravitate toward," Gill said. "I'd say since I was 5, my friends have said, 'I've always heard you say you wanted to be a chef.' Then, as a teenager, there was my always being in the kitchen with family on Thanksgiving. It's always been interesting to me. And fun. Cooking has always been my happy place."
Chefs tend to fall into two camps: savory cooking or baking sweets. Gill said her forte is savory cooking.
"I don't have the patience to be a pastry chef," she said. "Cooking tends to be more forgiving. Pastry is a whole other beast. You have to be really exact, really precise. I like savory cooking better. If you mess up a dish, you can save it. Not so much with pastry work."
Gill said she knew she might have a future over a hot stove when she won a contest in her high school culinary class. She experimented with a classic but stuck to beloved flavors and made a cheese-stuffed hamburger. Her classmates approved.
"That was the first time I thought I could buckle down and do this," she said. "I just remember the guys being like, 'Wow, OK, this is really good.'"
As a '90s kid, Gill said she watched Hell's Kitchen but never thought it was realistic to try to get on the show. A server where Gill works is friends with a casting director for the reality show.
"She asked if I'd be interested, and I never thought I'd hear back, but I got an interview, and then they told me I got on," Gill said.
Reality shows pack a lot of production into a short amount of time, and Gill spent roughly a month in Las Vegas, competing at first with 17 other contenders. The show's modus operandi is to whittle competitors away from the contest, and while Gill has to stay mum on how she performed, she said she got a lot of education very quickly. She said she draws from the massive flavor profile of Texas, which is a mix of Latin American, European and new American cuisine. Gill said she feels most at home with Mexican and Italian flavors.
"For sure this experience has helped me grow the most," Gill said. "I did learn quite a lot. I learned about working with a team, especially with people you don't know. Oh, and staying true to your time is a big one. If you tell the chef something is coming in three minutes, you need to make it happen. I learned so much about me, about life, about cooking. I think I took this experience [and came away] as a better person."
Gill said Ramsay is a huge talent with a big personality — and he's "scary."
"Oh, my gosh. Scary in the best possible way," Gill said. "I feel like every single day I was there, I was able to learn something from him. One of the biggest was probably being able to take charge, speak up, making sure your team hears you. He doesn't take anyone's crap. I think that was a big thing. Speak up. Have a voice."
Hell's Kitchen airs 7 p.m. on Mondays on FOX.