Long-lost genre films are brought to life again by Scream Factory and packaged in collector's editions.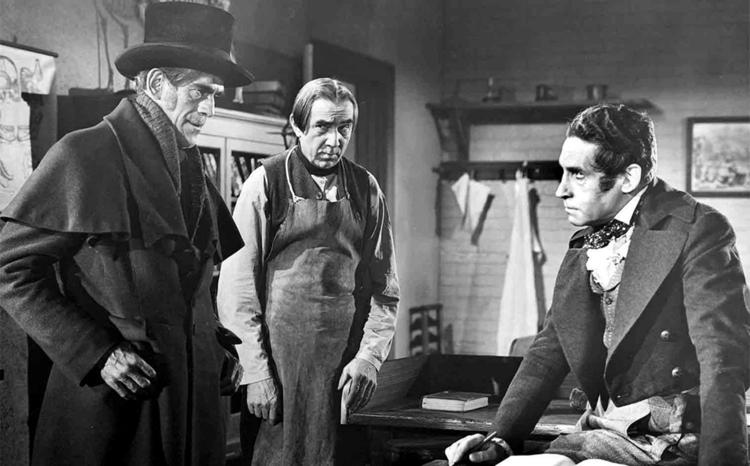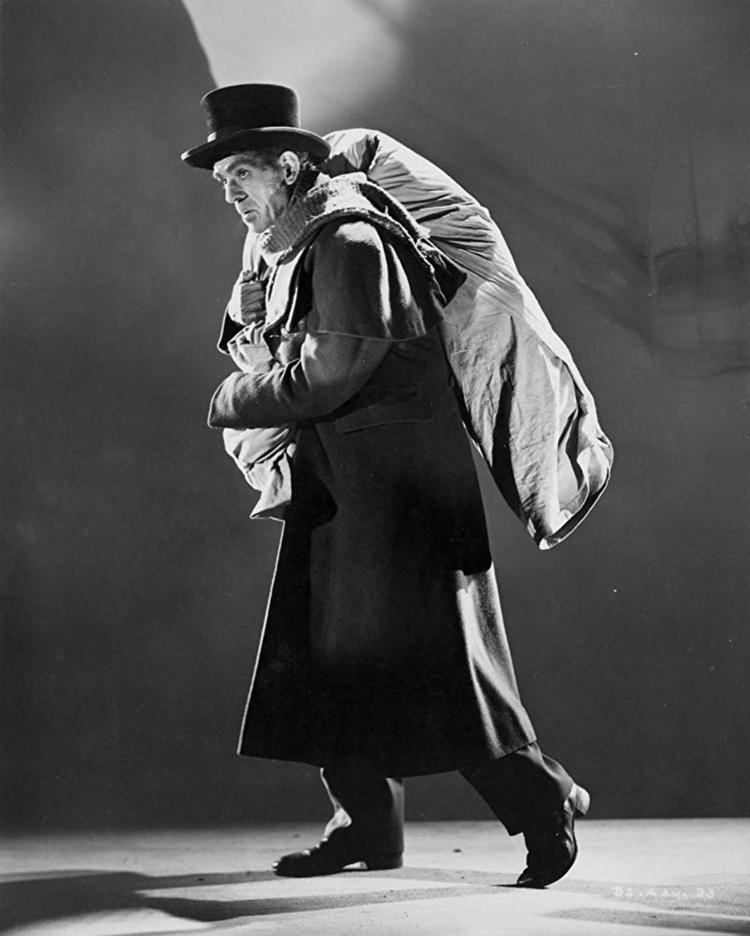 The best release of the week is 1945's The Body Snatcher. It's a chilling thriller starring Boris Karloff in arguably his best performance. As much as I enjoy his turn as Frankenstein's monster in the Universal Classics, among other notable creatures of terror, his performance as the rat-like grave robber Cabman John Gray is remarkable. Almost 75 years after its release, Karloff's menacing role shows up many of the latest award-winning performances. I could watch him battling others with his intellect and cleverness all day. He has a way about him that pulls you in like a tractor beam and sends cold shivers down your spine.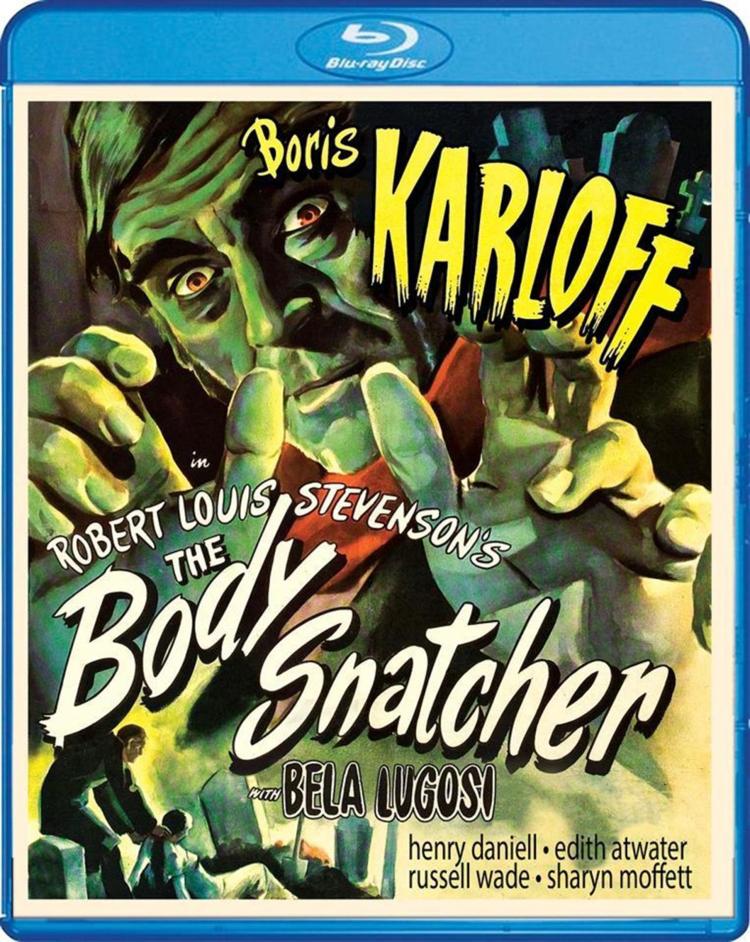 What also makes it great is seeing Count Dracula himself, Bela Lugosi, playing opposite him. He may be in more of an extended cameo role than a full-on supporting character, but Lugosi and Karloff share the film's best scene. In the scene, Lugosi's janitorial character, Joseph, threatens to expose John Gray's scheme, which is killing people and delivering the bodies to a ruthless doctor for medical experimentation. 
It's got a Jack the Ripper and Edgar Allen Poe vibe that is complemented with beautiful black-and-white cinematography and a spooky atmosphere. And go figure! It's directed by Robert Wise, who went on to make West Side Story and The Sound of Music. 
Extras: The Scream Factory release (available through shoutfactory.com/shop, like all this week's highlighted titles) includes a new 4K scan of the original negative, a new featurette, an audio commentary with director Robert Wise and writer/film historian Steve Haberman, a documentary (Shadows in the Dark: The Val Lewton Legacy) and still galleries (posters, lobby cards and movie stills). 
The Legend of the 7 Golden Vampires (★★★) I have to give this Dracula movie some credit. Compared to most of the Hammer-produced Dracula titles, 1974's The Legend of the 7 Golden Vampires shakes up the routine for a genre-clashing bloodsucker story. It's a Kung Fu-vampire movie mashup that combines Hammer's signature overly-talky approach with some martial arts to appeal to a broader audience.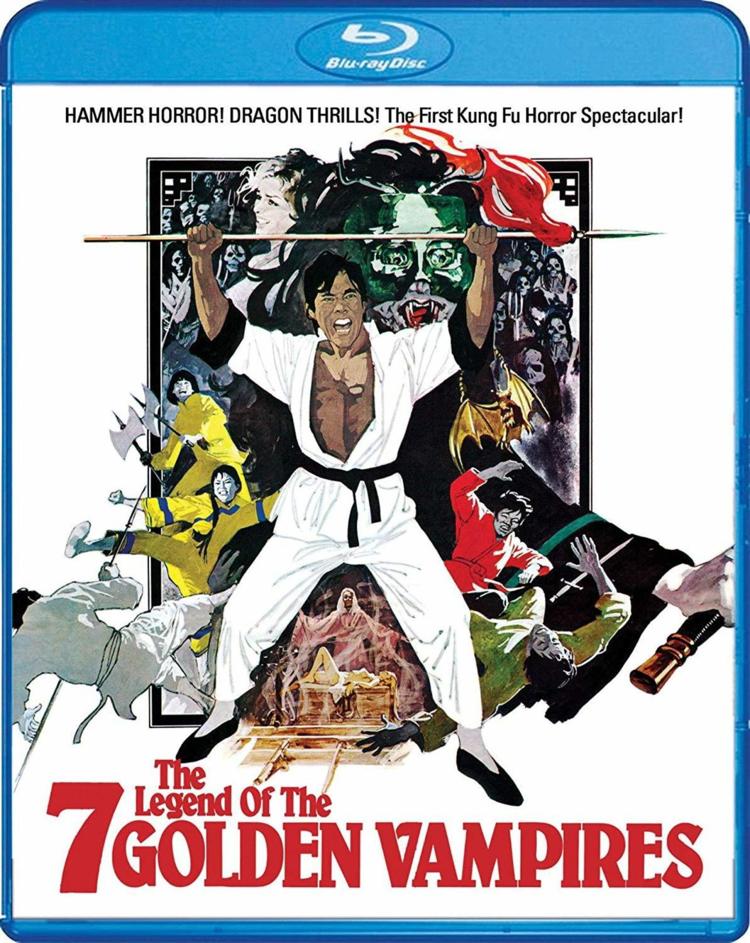 It has the ingredients that you'd recognize from other Dracula films, most notably Peter Cushing's long-running Van Helsing character. But with its story of Dracula (not Christopher Lee, but a Grandpa Munster-looking John Forbes-Robertson) transferring his spirit into a Chinese warlord (Shen Chan) in a quest for power, 7 Golden Vampires departs enough from routine to feel refreshing. 
One of the reasons why Hammer horror works so well is because it's not afraid to take its story into directions that would otherwise sound ridiculous — if made by another studio. Despite showing macabre images, its stories are always good-natured. If you can disregard its dated action and silly character moments (principally anytime there's an action sequence, as all the British characters hide and observe from the sidelines), you can forgive its shortcomings and sink your teeth into its heart.
Not rated, 83 minutes for original cut and 81 minutes for alternate U.S. theatrical version (titled The 7 Brothers Meet Dracula).
Extras: The Scream Factory release includes a 2K scan of the original film elements, a new audio commentary with author and film historian Bruce G. Hallenbeck, a new interview with actor David Chiang, a new interview with Hong Kong film expert Rick Baker, theatrical trailers, a TV spot and a still gallery. 
The Witches (★★★) 1966's The Witches, aka The Devil's Own, isn't one of the best films to be put out by Hammer Film Productions, but it's far from the worst. It's a different breed.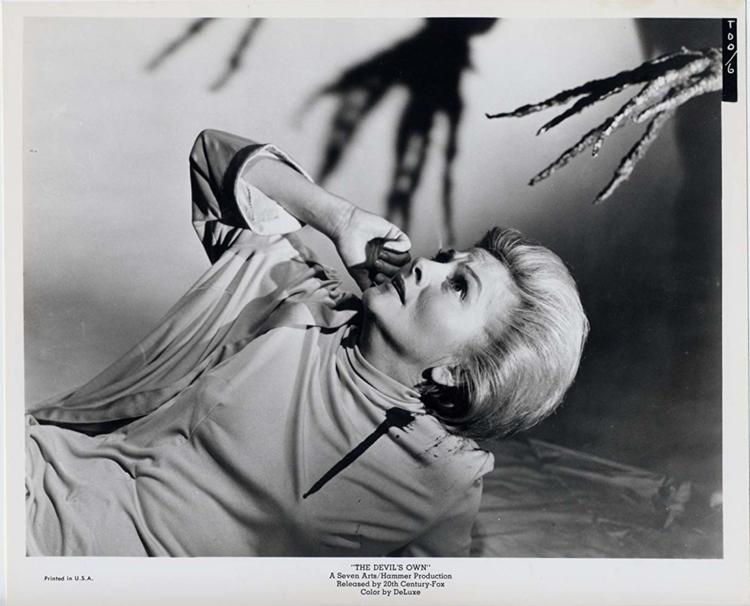 It stars movie icon Joan Fontaine as Gwen Mayfield, a teacher who suffers a nervous breakdown a strange encounter with a witch doctor while performing some missionary work in Africa. Once she recovers, she teaches at a private school in a quaint English town. It's there she meets a student named Linda and soon becomes embroiled in the town's witchcraft and evil practices. Gwen learns that there's a cult that is going to sacrifice Linda, causing Gwen to investigate the crazy situation. 
The Witches is fit to be a great genre film, but like many Hammer movies, it moves at the speed of molasses. It also lacks suspense and terror, which is a shame, considering it involves a coven and sacrifice. It's a lot of suspicious looks and talking. But what saves it is excellent performances from its actors. Each talent is committed to his or her role, even if the material lets them down. 
Not rated, 90 minutes.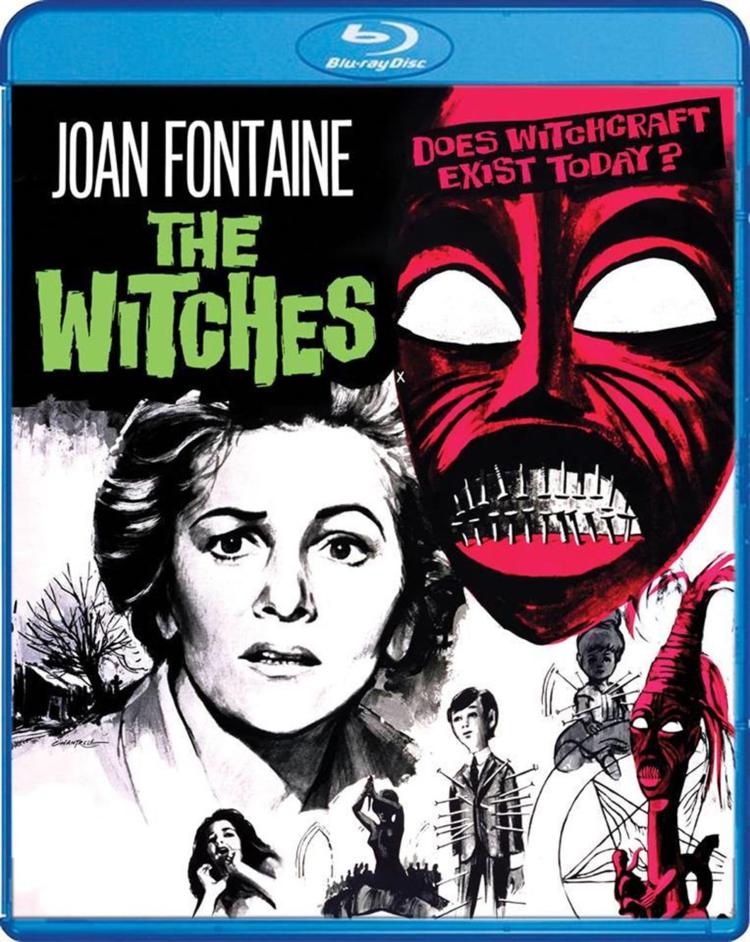 Extras: The bonus material bumps this Scream Factory release to a positive grade. It contains reversible cover art. (I prefer the reverse side that rocks the more daring title The Devil's Own). Other features include a new audio commentary with the always-insightful filmmaker and historian Ted Newsom, a truly terrific featurette on the women of Hammer, a trailer and a double-feature trailer that also includes Prehistoric Women, and a still gallery. 
Warning Sign (★★★½) This 1985 sci-fi thriller is 28 Days Later before that film made its print on the horror genre. Starring Sam Waterston, Kathleen Quinlan, and Yaphet Kotto, Warning Sign involves a biological weapon going awry in an ultra-secret lab. Some people become infected, and the story evolves into a Resident Evil-like fight for survival tale. The infected don't fit the definition of a zombie, however. They don't want to eat brains or bite others to spread the virus — just kill the living. Dead simple.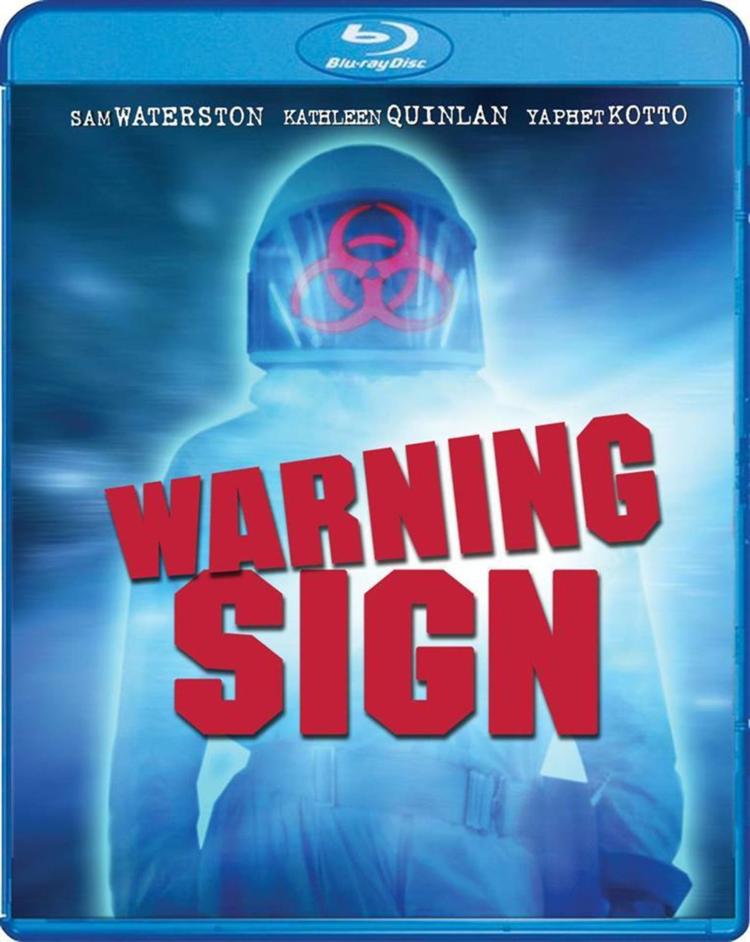 There are some genuine scares and great moments of suspense. The film does become a bit campy in its second half, but enough remains to warrant your attention. It's a solid hidden gem. 
Rated R, 99 minutes.
Extras: The Scream Factory release includes new interviews with director/co-writer Hal Barwood and producer Jim Bloom, an audio commentary with Barwood, theatrical trailer, TV spot and still gallery. 
Also available this week: Berlin, I Love You; A Dog's Way Home; Holmes & Watson; Man on a Ledge on 4K; Night on Earth (1991, a Criterion Collection release); On the Basis of Sex; Stranger Than Paradise (1984, a Criterion Collection release); Talk to Me (2007, a Shout Select release); and We Die Young.