After directing the disastrous Zoolander 2, I didn't think Ben Stiller had it in him to direct a spectacular miniseries as smart as Escape at Dannemora. It's got the intensity of The Shawshank Redemption and the despicable characters of Breaking Bad. It won a slew of awards for its performances and Stiller's direction. After watching it, it's easy to see why.
The seven-episode Showtime miniseries is based on the actual events involving an employee at a prison in upstate New York (an unrecognizable and mean Patricia Arquette) who becomes romantically involved with two inmates (Paul Dano and Benicio Del Toro) and helps them escape.
I found myself immediately sucked into this simmering prison-break drama from the start. It's so incredibly detailed and well thought out from top to bottom that it is ridiculous. No stone is left unturned as we slowly get to know these characters, how they operate, what their fantasies are and how they plan to execute their goals.
It's also profoundly disturbing. We watch these characters engage in a lot of ugly sex. It's super gritty, something I'd never suspect out of Stiller. But he surprised me, especially what he does with his camera. One episode, in particular, has multiple shots made to appear as one long episode. It resembles the famous one-shot episode of Netflix's The Haunting of Hill House. However, this one is masterfully done and more compelling. It has a purpose, to put you in the scary routine that these prisoners had to go through to achieve the impossible.
I was so completely blown away by how much this series got me to side with its characters. I was rooting for them to escape, despite not knowing the full story of what they did to end up in prison. Then, the series plays with your head in creative ways and gets you to go against the characters, but then quickly pulls you back in. It's a unique experience that is one of the most finely crafted and intense series in some time.
Extras: The CBS DVD includes an audio commentary by Ben Stiller, Patricia Arquette, and other filmmakers; primary sources, and a making-of.
A Face in the Crowd (★★★½) This 1957 black-and-white film was ahead of its time. It creates a naked portrait of fame and what it can do to somebody in the absence of morality. (Ring a bell, anyone?) Andy Griffith, in a nearly overbearing performance, plays a fast-talking country boy named Larry "Lonesome" Rhodes who is discovered in an Arkansas drunk tank. He is put on air by local radio producer Marcia Jefferies (Patricia Neal), who has ambitions of her own. Rhodes' popularity lands him an appearance on television in Memphis, which gains him even more popularity. So much so that he begins to entertain political ambitions. (Now you see?)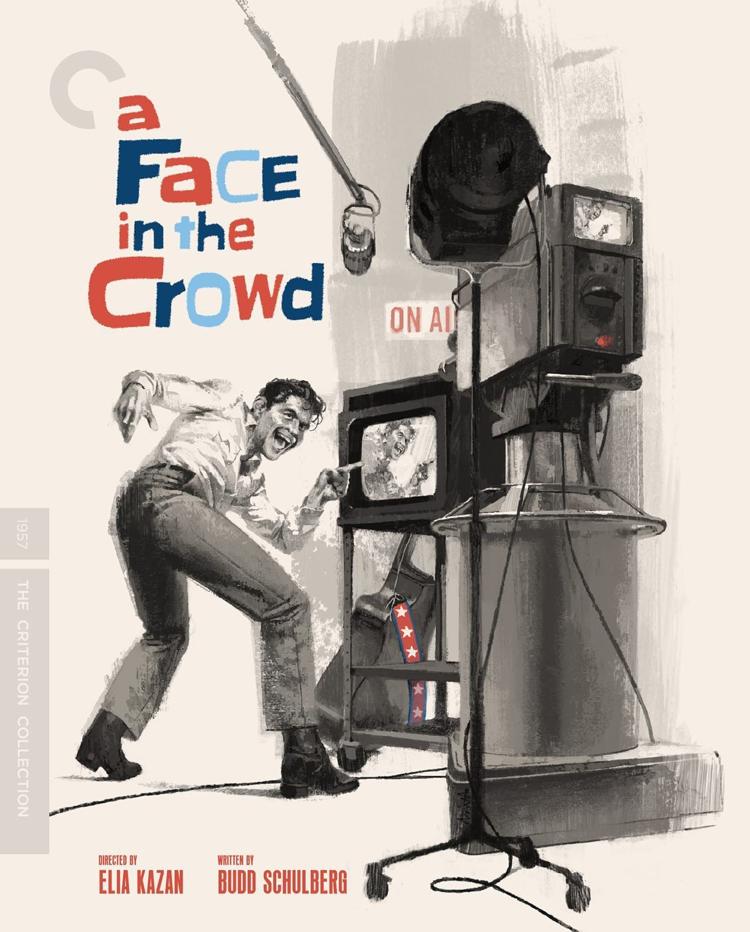 I am far from being the first person to draw these parallels between this film and Donald Trump. It's a bit scary, really. Rhodes is painted as narcissistic and a womanizer. However, the film isn't entirely political. It's a satire about the influence of celebrity and mass media on public opinion. It may be more fascinating than it is entertaining, but it'll give you a lot to think about — especially if you watch the bonus features on the new Criterion Collection release of the film.
Not rated, 126 minutes.
Extras: The Criterion Collection release includes a crisp 4K digital transfer, with uncompressed monaural soundtrack; new interview with Ron Briley, author of The Ambivalent Legacy of Elia Kazan; a new interview with Andy Griffith biographer Evan Dalton Smith; a 2005 documentary featuring interviews with talent and filmmakers; a trailer; an essay by April Wolfe and a 1957 New York Times Magazine profile of Griffith.
The Kid Who Would Be King (★★★½) What a cute little movie. It puts a nice spin on the tale of King Arthur. (And yeah, we've had a lot of those lately. Did you the latest Hellboy movie? They did it, too.) This one is easily the best. It brings together a group of young British school kids (led by Louis Ashbourne Serkis) who stumble across the mythical sword Excalibur and use it to take on the wicked enchantress Morgana (Rebecca Ferguson of Mission: Impossible).
The Kid Who Would Be King earns its crown by being infectiously charming. All the kids are terrific, most notably Angus Imrie, who plays a young Merlin. It may run a little too long and suffer a mediocre last quarter, but it manages to save itself by embracing a loving message about putting aside your differences with your enemies and understanding that we all have to battle dragons and evil in our lives. You'll smile throughout it.
Rated PG, 117 minutes
Extras: The 20th Century Fox Home Entertainment release includes deleted scenes, two handfuls of featurettes about the making of the film and a music video.
Also available this week: Alien (1979) on 4K; Captain America: Civil War on 4K; Captain America: The Winter Soldier on 4K; Destroyer; Escape Room; Scared Stiff (1987, an Arrow Video release); and The Witch on 4K.