Few films defined the '80s like Top Gun. The high-flying blockbuster - which starred Tom Cruise, Kelly McGillis, and Val Kilmer - explored the students at the Top Gun Naval Fighter Weapons School as they trained and competed to become the top fighter pilot. And thanks to its memorable characters, karaoke-perfect soundtrack, influential costumes, quotable lines, and overall need for speed, it – quite frankly – took our breaths away.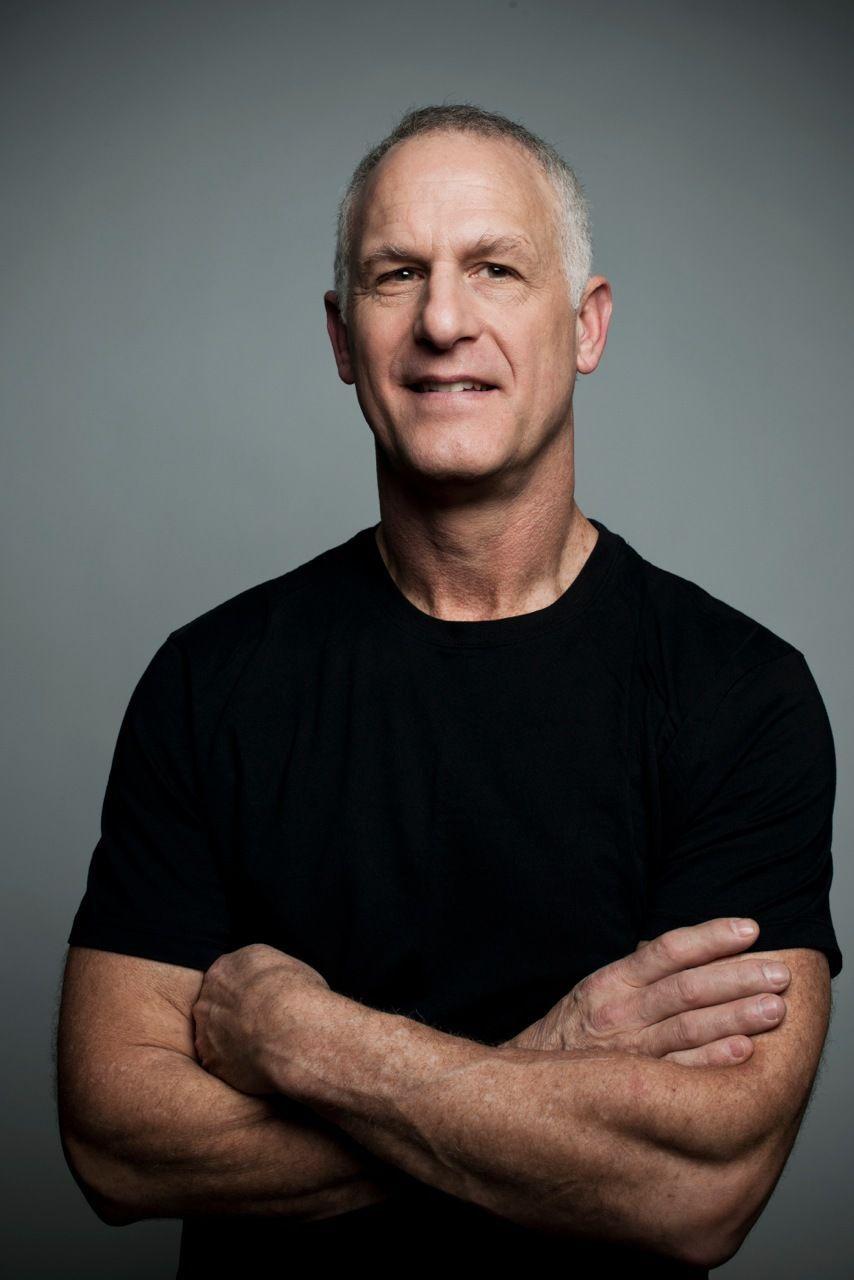 Ahead of its 35th anniversary this weekend, Top Gun returns to the world of aerial intensity (and shirtless volleyball) by hitting select theaters for a week-long engagement beginning on May 13. Last year, Paramount Home Entertainment made the beloved title available on 4K Ultra HD, which features two fresh (retrospective) extras and a carryover commentary track from a previous release. (But if you really haven't lost that loving feeling, pick up the beautifully designed 4K steelbook in celebration of its birthday.)
To promote these anniversary events, the Denton Record-Chronicle spoke with Rick Rossovich, who famously portrayed Iceman's right-hand man, Ron "Slider" Kerner, in the 1986 blockbuster. Rossovich, 63, talks about what Top Gun has come to mean to him after all these years, the cultural impact, and how he and Kilmer developed their characters' inseparable bond.
Read the transcribed interview below, and catch the original Top Gun in theaters this week before its sequel, Top Gun: Maverick, lands in November.
Preston Barta: I'm 31 years old. So, this was obviously a little before my time, but one of the great things about this film, and I think it's mentioned in one of the extras that you can find on the 4K release, is how this movie is a rite of passage. I remember my parents sharing it with me, and I can't wait for my son to be old enough for me to share it with him. Over the years, what remains most true to you about Top Gun?
Rick Rossovich: "It has so many layers that you can apply to your life—the challenges the different characters go through, and how they address it. So, I think, of course, the film's a cultural icon—the way it stands just on its own as entertainment. But, if you look a little bit deeper, you can see the challenges these characters face and how severe some of them really are. And then, the scenes go by, and they come after you one after another, after another, after another. It's a bit relentless in a way."
"Some of it's pretty strong. Some of it can make you wonder, the moral fiber of the film and what it says. And I think it holds up, and I think the characters feel true. The writing proposes certain dilemmas, and then it finds ways to heal itself and to have the characters evolve and move forward. That's the beauty of the film. At the end of the day, apart from all the action, music, flash, and all the cutting edge stuff we did, it really had an emotional flair to it."
How would you say that your relationship with it has changed over the years, sharing and discussing it with people?
"It's like a really good wine. For me, as I look back on the film, it gets deeper and deeper. I have a deeper respect for some performances, like Anthony Edwards, James Tolkan, and Tom Skerritt. They really did some great work. And Tom Cruise is great. He really delivers. And Val Kilmer may be one of the best actors of our generation. And some of it was pulling teeth for him. I know because we were really close."
"And I'm more forgiving if people want to say that object this or that, or that it's solely a popcorn movie. If you look back in Roger Ebert's review, he says the film's great until people start talking to each other. I think he got it all wrong. I think he would have changed his review if he were given the chance. So, I mean, it gets better and better."
You mentioned how this film is a cultural touchstone. Following Saturday Night Fever and Urban Cowboy, it changed how people dressed—wearing aviators, white tees, and bomber jackets. It caused people to buy more superbikes and join the Naval Academy. It was one of the last movies of its kind to have such an impact like that.
"It really did. I think recruiting for the Navy was up 500 percent that year, and it continued on. I've met so many people who told me, 'I joined the Navy because of the movie.' It was the bomber jackets, white tee shirts, and Ray-Bans, and all that kind of stuff. It's also the taglines that carry on and the people. It overlaps other kinds of situations in life where people are suddenly using throwaway lines from the film to craft their daily thing. I read a funny thing about the people at the real TOPGUN school. If they allude to any tagline or anything, there's a $5 fine."
"I think it's really been played over and over and over again, even here in Sweden, where I am right now. It plays a few times during the summer on the main channels. Sweden is buying it to show here. It's a worldwide phenomenon. China was using some of the scenes in the film illegally for some training videos. Japan recognized it as one of the nominees for the Japan Academy Film Prize for Outstanding Foreign Language Film."
"It transcended a bunch of different cultures, and it was kind of this American thing. And those other films you mentioned, Urban Cowboy and Saturday Night Fever, and movies like Grease, they just took culture by storm. People were mocking it or a part of it. A lot of it for Top Gun. It was just all feel-good, all about being the best you can be and getting over adversity. So, it feels good."
Before we wrap up here, I want to return to the closeness you had with Val Kilmer. Slider and Iceman were inseparable, and it sounds like that's how it was for you and Val. The relationship between those characters was a standout, as was your volleyball pose. What conversations did you and Val have to develop that bond? Did you build a backstory for Slider and Iceman's friendship?
"It's so subtle, all of that because we were inseparable. There was a group of us, half a dozen of us, like Barry Tubb, Whip Hubley, Val, me, and a couple of others like Adrian Pasdar. The film had many great, young actors coming up at that time, and we all just hung out together. We had downtime because Tom was carrying the weight. Tom was the star of the movie. So, we had days and days where we'd just lay around. So, we would just sit there, and all that subtext kind of just finds its way into the day's work."
"The funny thing is, Tony Scott, the director, there was some leeway there for us to throw our weight around and throw some dialogue around. We improvised a little bit. Like Val, when he coughs and says, 'BS,' in the scene where Maverick is talking about being inverted. That was an ad-lib. There's me buddying him with my arms around him. I want to show that I'm here for him."
"So, it's like those are the intimacies of filmmaking that when you have a group of actors working together that you can find all that common ground and make things happen that you're not really expecting. And a lot of it's just subtext, and it's just very subtle. It was the real deal for us. No artifice. It was just real relationships."
Top Gun is showing in most of the AMC theaters in the Dallas-Fort Worth area. Check your local listings. The closest screening near Denton is the AMC DINE-IN theater in Grapevine.