Kelly Preston died July 12 at age 57, after a two-year battle with breast cancer.
To me, the Hawaiian-born actress Kelly Preston was a lot of things.  
She was Avery Bishop, the cutthroat lioness who knocked Tom Cruise on his butt in 1996's Jerry Maguire. Anyone who has seen enough Tom Cruise movies knows that it is very seldom that he goes down without some savage payback on the way. Although she only appears in a handful of scenes, as Avery, Preston brought forward a comical beatdown with such ease, devouring the frame in a fashion that sticks to the memory wall. 
Additionally, Preston portrayed Kevin Costner's low-key love in 1998's For Love of the Game, Rachel in Alexander Payne's 1996 underrated satire Citizen Ruth, and the caring mother in the 1998 family tearjerker Jack Frost.
Preston may have never gotten the prominent roles, but she made her presence known, often elevating the narrative. The proof is scattered across her filmography. 
If you're looking to familiarize yourself with her talent, look no further than what home entertainment distribution company Kino Lorber offers in their Blu-ray library.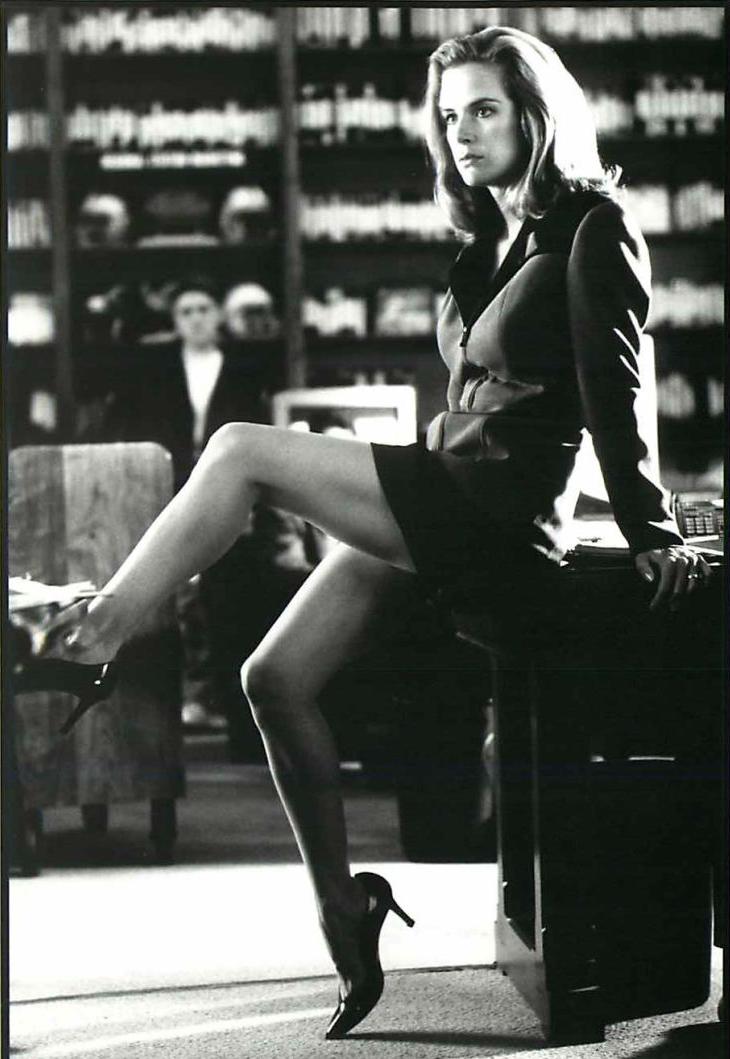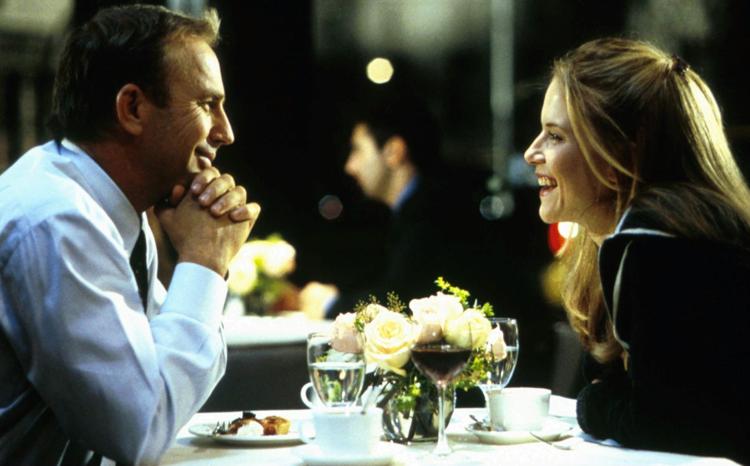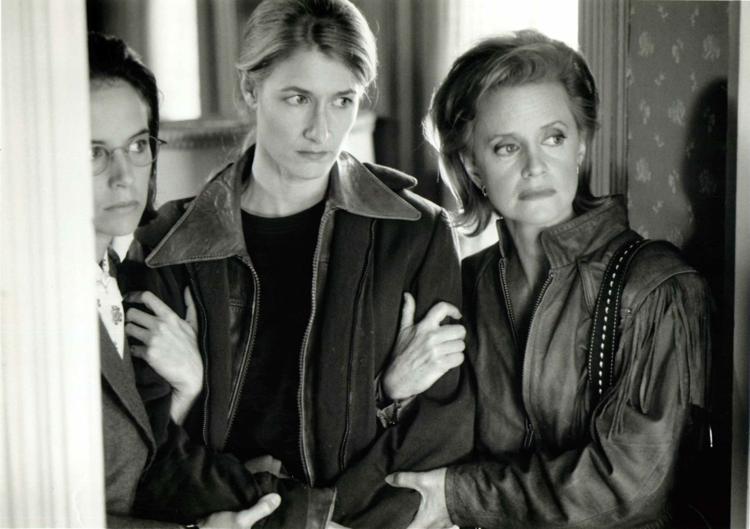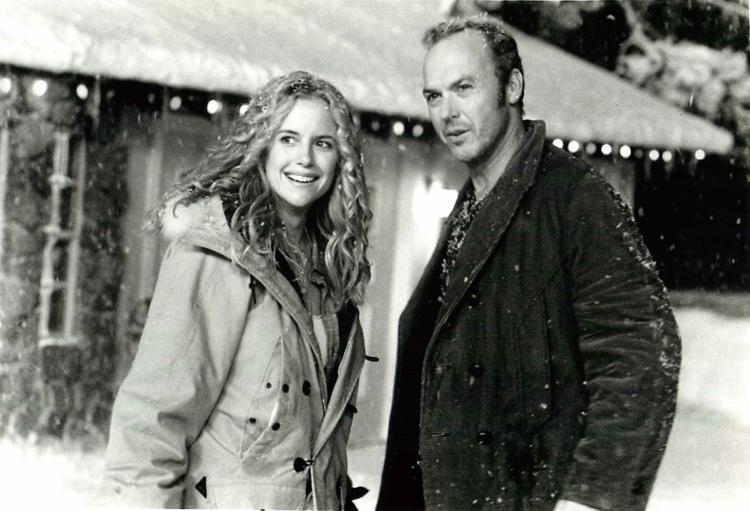 Here are three titles that you should pick up for your discovery:
SpaceCamp - Of all of Preston's work, this is the movie that I have appreciated the most. As the cheesy saying goes, SpaceCamp certainly inspired me to reach for the stars to see what happens. It also happens to be one of her first major screen appearances. 
In the 1986 sci-fi adventure, Preston plays Tish – a free-spirited, Ogilvie-permed camper whose cute-blonde-girl looks are merely a disguise. Behind the cheerful Valley Girl facade is a mega brain built with a photographic memory that helps rescue her troop of cosmonauts (including Lea Thompson, Tate Donovan, and a 10-year-old Joaquin Phoenix) from the terrors of outer space. 
While it may look like a forgettable kid's tale (the goofy robot character may sell it as such), there are many life lessons to pick up and so much thrill to experience. Seriously. I forgot just how intense SpaceCamp is. There are moments that it even touches Gravity level. No joke. 
Spellbinder - Next to Jerry Maguire, this 1988 occult thriller may be Preston's most impressive outing. It's a haunting rollercoaster, which may come as a surprise. 
At first glance, Spellbinder appears to take the shape of a ridiculous male fantasy. It involves a pretty woman (Preston) being abused by her boyfriend (Anthony Crivello) in a parking lot. Wings' Tim Daly hears the commotion and steps in to save the day, and they fall fast for each other. 
Daly's attorney character goes to work, while Preston stays at his house to clean, cook him dinner, and wait for him to return with nothing but one of his button-ups on. Little does he know, Preston's lovely but mysterious character is wrapped up in a Satan-worshipping cult that gets their jollies by sacrificing lambs and trapping poor chaps in their web. 
For a significant portion of Janet Greek's film, it seems problematic and aged. Suddenly, Spellbinder morphs into an experiment that plays you for a fool and leaves your mouth agape. There's a lot under the hood of this horror vehicle that drives it right into your nightmares.
Holy Man (1998) - Admittedly, Holy Man isn't part of Preston's most exceptional work. However, it's better than it gets credit for. Perhaps it was the expectations of the time. It was released when Eddie Murphy was on fire – and it brings together the likes of Jeff Goldblum, Jon Cryer, and Betty White, to name a few A-listers.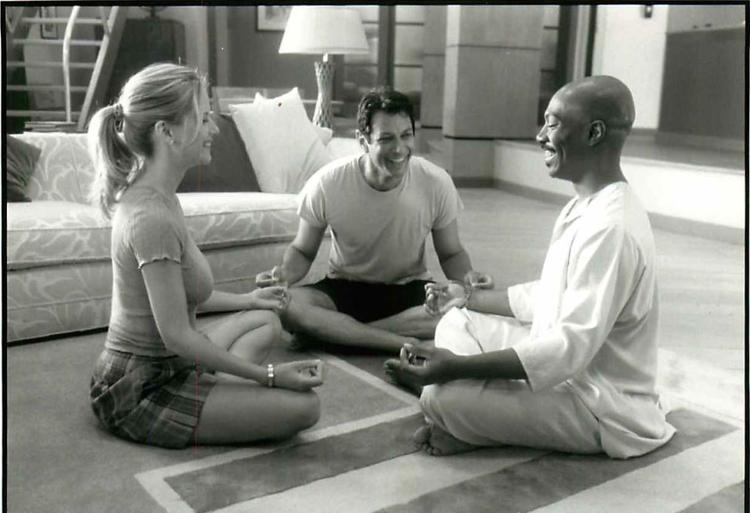 The plot attempts to break into how shopping via television is, for many, a religious experience, especially before the internet age. Enter G (Murphy), a footloose mahatma who meets Preston and Goldblum's Kate and Ricky while changing a flat on a crowded highway. Ricky, a mid-level executive at a shopping network, recognizes potential. And like that, G is a televangelist who sends ratings through the roof. 
Important lessons are learned along the way, and while they may be a bit cheesy and on-the-nose, they have value. The stark contrast between the personalities is what gives Holy Man some staying power. 
Two decades later, perhaps it's time to give this movie another go. You might smile – that's all I'm saying. 
Preston makes an appearance in another Kino Lorber release, 1986's 52 Pick-Up (an effective sleazy thriller starring Roy Scheider and John Glover), but the trio of Blu-rays above showcase the roles that most accurately show her range as a performer. The Kino Lorber films include consistent packaging for a collector and feature interviews with select cast and crew that dish about Preston's talent. To purchase any of these titles, visit kinolorber.com.