Emily Speed still remembers the day she saw her old ballet teacher from Denton walking down the street in New York City.
Speed — who moved to Manhattan in the thick of the pandemic from Colorado — did a double-take when she saw Hugh Nini, the founder of the Festival Ballet of North Central Texas and its affiliated studio, Denton Ballet Academy, in the storied Big Apple.
'It couldn't be him,' she recalls thinking. But then she saw Nini's longtime husband next to him and sprinted up to the couple.
"He didn't recognize me because he hadn't seen me in years. The last time he saw me, it was as a teen. He thought I was another dancer from Denton, but once I told him who I was, he was like, 'Oh my God, yes. I see it all over you!' We exchanged numbers, and we met up for coffee the next day. It was just totally serendipitous. Can you believe out of all the people in Manhattan, to bump into him? I didn't know they had moved to New York."
Speed sustained an injury in her last season as a demi-soloist with the Colorado Ballet. She had to have surgery and has been dipping back into dance in New York as a freelance artist represented by the American Guild of Musical Arts, the union that represents opera, choral and dance artists.
Speed is a Texas native. Her family moved to Argyle when she was a tot, and her parents enrolled her in dance when she was at the age when dance is taught as creative movement, a way to give form to a child's wiggles and twirls.
"I was pretty hyper, and my mom thought I needed to do something," Speed said.
She danced her first Nutcracker at age 4 with Festival Ballet. She was a baby buffoon and was more than a little disappointed that she wasn't the baby buffoon who blows a kiss to the audience.
The performance led to a year of dance at Denton Ballet Academy.
"I did one year of dance class, and then I loved it," she said.
Like a lot of busy families in the 1990s, Speed has hustled from activity to activity. She took gymnastics and joined her parents in studying horseback riding. Ballet was fun, but she wasn't single-minded about the artform at the time.
"I was disappointed because I was party girl three years in a row," Speed said, referring to the opening scene where Clara Sturbaum receives the soldier nutcracker doll that inspires the most famous dream in ballet.
"My parents told me I had to go to Mr. Nini and very politely ask Mr. Nini why, so I could do better," Speed said. "He said it was two things. I had pretty feet, and I was too short. I wasn't tall enough for the costume for that next level up. I also, he said, had quite a few absences from class. That was true. It didn't change anything about that year, but at the time I was in softball and Campfire Girls, and I did have a few absences. One year, I practiced with the basketball team, too. So, you know, some days, Campfire got out late, and I hated coming to ballet late. So I wouldn't go."
Speed said her mother wasn't pushy and never played stage mom. She let her explore her interests and didn't press Speed to attend every class.
With Nini's feedback, Speed gave more energy and focus to ballet.
"My attendance had changed, and he put me on pointe, which is a big deal for a little girl who loves ballet," Speed said. "One day in carpool with my friends, my friends asked, 'Do you want to do gymnastics?' Mom was like, 'Yeah.' When she asked me about that, I think I was maybe 8 or 9. I told her 'I don't think I can do gymnastics because I think I want to be a professional ballerina.' I think she laughed at me, and I think I was in tears and kind of dramatic. But that's OK, because ballet is dramatic."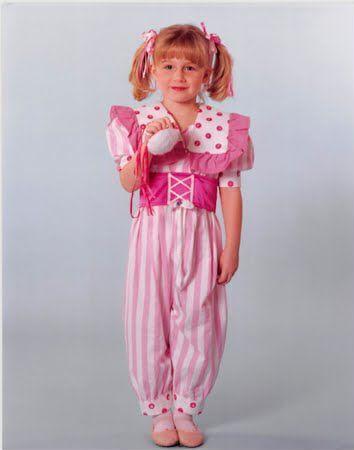 But Speed said she applied herself.
"I didn't understand the tenacity, and how sore I was going to be all the time and how many hours it would take," she said. "I was totally in over my head. But I absolutely loved it. I was training, and I was probably in classes five days a week."
Nini drilled his dancers on placement, insisting they learn how to hold each joint and how the classical line of ballet is built on the joints. The repetition and work could be brutal and exacting, but Speed couldn't get enough. She studied other forms of dance at Denton Ballet Academy, including a jazz drill team that Speed said was more fun than the precise form and perfection of ballet.
"Not that ballet wasn't fun," Speed said. "In ballet classes there are strict rules. It was important for me to have a fun class. It was good for my movement quality. That's where your finishing training is important."
To become a professional ballerina — a climb that starts in the corps de ballet, then demi soloist to soloist and finally to principal — a dancer needs more than a work ethic, impeccable technique and drive. She needs that certain something. That something is the ability to hold a pose that shows a fluid, weightless and graceful line. Hyper-extended knees, high arches, elegant shoulders and a torso that appears to drift toward the sky like a feather. And a ballerina worthy of stardom has to suspend herself on the world's most unforgiving shoe, holding her body on her big toe and the second toe.
"I have definitely seen people overcome certain things they were born with, but there is a sort of body you need to have to make the line, that classical ballet line," Speed said. "Even if your body will naturally or somewhat easily do those things, you still have to train on the technique."
Most major companies have opted not to produce The Nutcracker this year. COVID-19 has made mass gatherings dangerous. But Speed said Nini told her the Denton company needed guest artists. Over the years, a pair of Hungarian dancers would perform the key pas de deux dances, which are the pieces in which a danseur noble, the man who performs with a ballerina, joins his female partner for choreography that showcases strength, musicality and high artistic expression.
Speed called Eldar Valiev, the owner of Denton Ballet Academy and the artistic director of the Festival Ballet. Valiev took over the studio and company when Nini moved to New York.
"When we just started dealing with this situation (with the pandemic), this was the right time to get the call from Emily Speed, asking me if I need any professional dancers," he said. "I knew her already. She was coming to visit her parents in Argyle. I was just thrilled by her, all the techniques and all the elegance in her movements. I was realizing Mr. Nini's work in her. I'm very pleased, and it was the right time. I stopped looking for somebody when she called."
Speed will dance a solo as the Sugar Plum Fairy and will then perform with a friend and colleague, Jonatan Luján, as the Snow King and Queen. The Nutcracker will be her first performance since surgery, and she's working with a coach to build strength. She discusses the choreography on video chats with Nini and will rehearse in New York. She and Luján will rehearse when they arrive in Denton.
Speed said there's something special about dancing with students. Especially with the little girls who look at her as if Speed was a real-life Disney princess.
"That was definitely me. I was like that at their age," she said. "I got in trouble because I left the dressing room during The Nutcracker. I said I had to go to the bathroom. But I went to the wings and watched the Grand Pas de Deux, and I even remember the choreography when I walked up and saw them. I'm bummed that I can't have quite as much interaction with the kids because of COVID. I think we can still find a way to make it special, though."