Nikita Fitenko will perform Beethoven's Piano Concerto No. 1 in the last concert of the Lewisville Lake Symphony's season at 3 p.m. on April 18.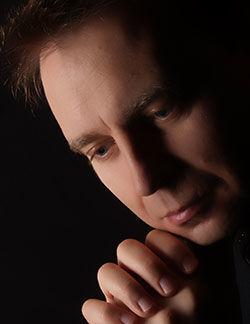 The concert will be live streamed and will also include Mozart's Symphony No. 40.
Fitenko graduated from the St. Petersburg State Conservatory in Russia with a citation for excellence given to only five other graduates in the last 50 years. After receiving the Anton Rubinstein Memorial Award, he came to study in the states, and earned his masters and doctoral degrees from the University of North Texas College of Music.
Fitenko is an Associate Professor of Piano at the Catholic University of America in Washington, D.C. He is also the Artistic Director of the American International Piano Festival and Competition and the Washington International Piano Festival.
He has played with orchestras in the former Soviet Union, Europe, Asia, and North and South America. He has served on many international piano competition juries.
The concert will be dedicated to the memory of cellist Brian Sague, who played with the Lewisville Lake Symphony for more than 30 years.
— Staff report