As the second wave of feminism carried across the country, American women filmmakers primarily found themselves pushed to make experimental movies and documentaries. Documentary filmmaking offered an avenue for directors like Penelope Spheeris (The Decline of Western Civilization), Joyce Chopra (The Lemon Sisters), and Claudia Weill (It's My Turn) to create art without as many production margins. The keys to narrative-feature filmmaking weren't as easy to grasp, and it took many of them a decade or more for it to happen.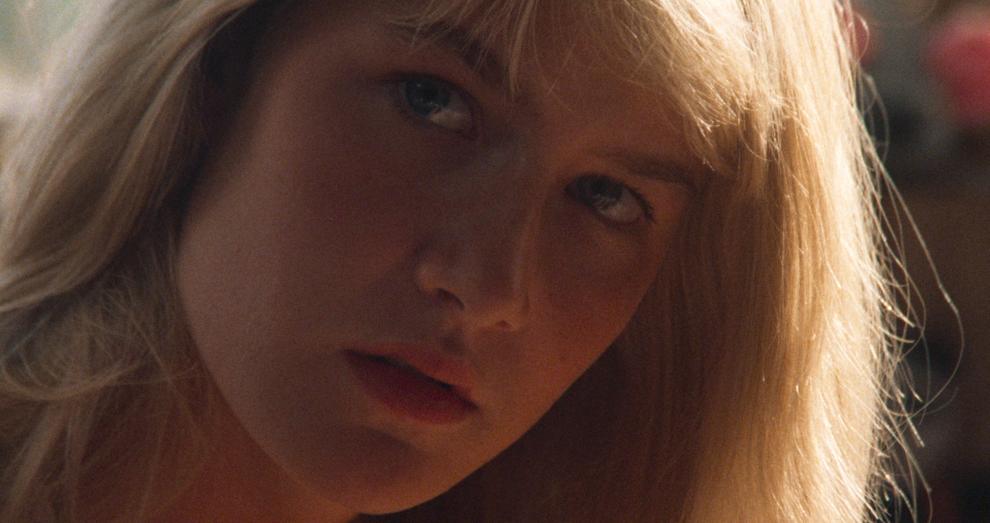 I recall an interview with Spheeris from a few years ago, promoting a restoration screening of her 1987 punk-rock drama Dudes. The filmmaker said she felt most comfortable making documentaries. With her narrative work, such as Wayne's World, The Boys Next Door, and Suburbia, she spoke about her creativity being held back by a leash. Anytime she made a decision, a producer would mention, "You need to have a scene of sex or violence every five minutes." 
Chopra and Weill, who share a history that includes teaming up for the acclaimed 1972 documentary short film "Joyce at 34," faced this challenge as well. 
Chopra's 1985 narrative feature Smooth Talk and Weill's 1978 drama Girlfriends have recently been welcomed into the Criterion Collection on Blu-ray and DVD. Each film contains supplemental material that details these filmmakers' careers and their common interests.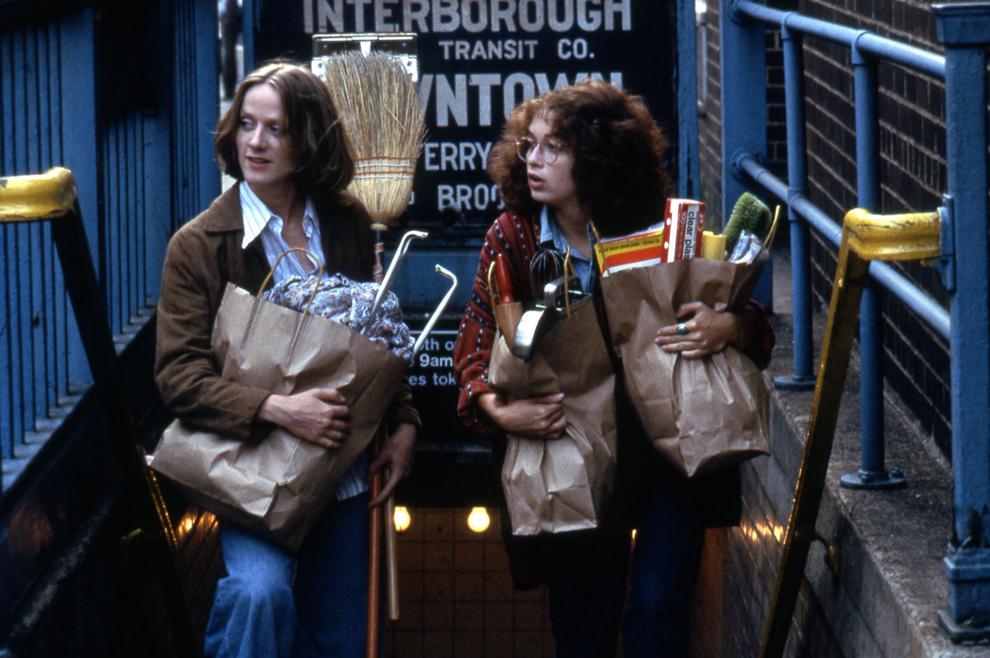 According to interviews located on the Smooth Talk disc, Chopra started in 1960s Manhattan with the hope of making dramatic features. However, after countless meetings with producers and being turned away, she landed a position as an apprentice under documentarians Richard Leacock and D.A. Pennebaker. She worked as a sound person for events like John F. Kennedy's presidential inauguration. 
When Chopra was eight months pregnant, a friend (who was a sociology teacher at Harvard) suggested that she should make a film about herself and the relationship between a mother and her child, which then led to the 27-minute short film "Joyce at 34." What followed was a groundbreaking achievement for documentary filmmaking as one of the first autobiographical documentaries ever made. It also was a breakthrough for broadcast, for including television's first non-medical presentation of live birth. 
Weill, who shot the film for Chopra, followed a similar career path by working as an apprentice for film editor Carl Lerner (12 Angry Men). As Weill explains in her interview on the Girlfriends Criterion release, she learned storytelling from the editorial process and ultimately chose documentary filmmaking because "it's a way to explore the world and go places you wouldn't normally go." Her curiosity about human behavior led her to be a director, and that curiosity shows in her films as much as it does in Chopra's work. 
'Smooth Talk,' 'Girlfriends' show work by pair of contemporaries
Smooth Talk and Girlfriends showcase a perspective of life that hasn't been seen before in narrative filmmaking. Smooth Talk, starring Laura Dern and Treat Williams, explores the perils and power of sexuality through the story of a teenager's difficulties communicating with her parents and the frightening and traumatic consequences of a flirtation between a young woman and a dangerous stranger. Other films have turned material like this into a sex-charged male fantasy exploration, but Chopra hones in on something that proves to be a more profound experience with real dramatic and emotional weight. It's terrifying, actually, and a film that every parent should see. 
Girlfriends delves into another truth that's less haunting but no less effective. Starring Melanie Mayron and Anita Skinner, Weill's film is about two New York roommates, and how one got married and the other went into photography. The impending marriage is the action that puts trouble afoot and tests the friends' relationship as they continue to blossom as people. 
Smooth Talk and Girlfriends are about human development and the exploration of sexuality, and both films capture the beauty and horrors of life—and all its seemingly insignificant moments.
The first half of Smooth Talk, more or less, operates like a hangout session similar to Fast Times at Ridgemont High, but it speaks more about the complicated relationship between a mother and daughter, which is, no doubt, an extension of what was at the center of "Joyce at 34" and Chopra's other short doc, 1975's "Girls at 12." 
The latter half of the story focuses more on its source material, Joyce Carol Oates's 1966 short story "Where Are You Going, Where Have You Been?" It tells a thrilling tale of a teenage girl who's put into a life or death situation when a stranger named Arnold Friend, a.k.a. A. Friend (portrayed by Williams in the film), manipulates her into his car.
The girl, Connie (Dern), is searching for social acceptance and uses her attractiveness to get boys' attention because it makes her feel mature and wanted. However, in Arnold's eyes, Connie is a target of manipulation. This dangerous encounter imparts many thoughts about the loss of innocence. You are forced to think about the power a person can have over another. 
How Chopra studies her subjects in the film could only come from a filmmaker who firmly understands human behavior and is curious. The last shot of Williams's character is infected with mystery—a choice that even puzzles Williams, as he states in his Criterion interview from the 2020 New York Film Festival. Dancing around the details, it's a moment of the power rug, so to speak, being pulled out from under Arnold Friend, and he chooses to laugh it off to feel above the moment. Regardless of the true meaning, it's a film that gets under your skin and feels like an honest study of how humans can behave. 
Girlfriends, on the other hand, tackles a transitional period. The film was released at a time when many young women across the United States were wanting to free themselves from the constraints of traditional womanhood. Inspired by the New Left movement of the 1960s, the film features women who didn't want to settle down and marry like their parents. Instead, they moved to the big city, experienced different cultures and the art scene, and struggled to make it on their own.
Mayron's character in Girlfriends, Susan Weinblatt, is a young, radiant photographer. The film's turning point happens when she has news to share with her best friend about getting a serious photo gig that's not a wedding or Bat Mitzvah. The excitement dissipates when her friend follows Susan's big news with news of her engagement. The independence they both shared now feels like it has come to a screeching halt for Susan.
Shot like a documentary, Weill's film is a narrative response to the sexual revolution. One distressing scene, for example, shows Susan being harassed by a taxi driver. Not too far off from the feelings felt in Smooth Talk, what begins as an uncomfortable flirtation soon becomes something more sinister and threatening. Like Chopra, Weill demonstrates the dangers of being an independent woman. With sexual freedom comes vigilance.
The Criterion Collection releases honor both films and its filmmakers with well-rendered discs filled with thoughtful, in-depth discussions and retrospective featurettes. It's time to recognize and celebrate these talents for their meditative work.
To purchase Smooth Talk and/or Girlfriends on disc, shop the collection by visiting criterion.com or at your local Barnes & Noble.
Smooth Talk special features on the Blu-ray release:
● New, restored 4K digital transfer, supervised by director Joyce Chopra, with uncompressed monaural soundtrack on the Blu-ray
● Conversation among Chopra, author Joyce Carol Oates, and actor Laura Dern from the 2020 New York Film Festival, moderated by Turner Classic Movies host Alicia Malone
● New interview with Chopra
● New conversations between Chopra and actors Treat Williams and Mary Kay Place, moderated by Malone
● New interview with production designer David Wasco
● KPFK Pacifica Radio interview with Chopra from 1985
● "Joyce at 34" (1972), "Girls at 12" (1975), and "Clorae and Albie" (1975), three short films by Chopra
● Audio reading of the 1966 Life magazine article "The Pied Piper of Tucson," which inspired the short story by Oates
● English subtitles for the deaf and hard of hearing
● PLUS: An essay by poet and memoirist Honor Moore, a 1986 New York Times article by Oates about the adaptation, and Oates's 1966 short story "Where Are You Going, Where Have You Been?"
Girlfriends special features on the Blu-ray release:
● New, restored 4K digital transfer, supervised by director Claudia Weill and director of photography Fred Murphy, with uncompressed monaural soundtrack on the Blu-ray
● New interviews with Weill, screenwriter Vicki Polon, and actors Melanie Mayron, Christopher Guest and Bob Balaban
● A vintage interview with Weill and Mayron from a '78 episode of the television program City Lights
● A series of essays by film critic Molly Haskel and scholar Carol Gilligan