Streaming now on Netflix.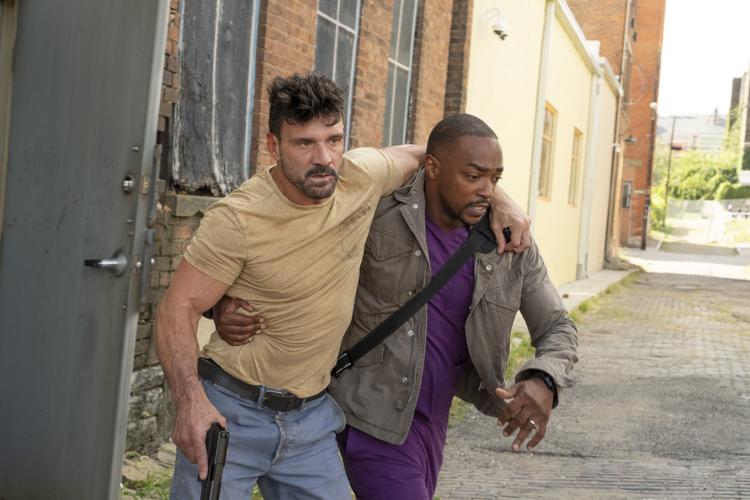 Whether I am more forgiving or not of movies that are on Netflix compared to titles that I make greater efforts to see on the big screen, I can say with much certainty that Point Blank is a fun way to kill an hour and a half on the couch this weekend. The Netflix action-thriller may be the same ol' exposing corrupt cops tale that you've seen many times before, but director Joe Lynch (Everly, Mayhem) knows how to accelerate the material into territory that makes it exciting.
Point Blank concerns an emergency room nurse named Paul (Anthony Mackie) whose pregnant wife (Teyonah Parris) is kidnapped and held as collateral until he can help an injured murder suspect, Abe (Frank Grillo), escape custody. The unlikely duo team up to save each other, and their loved ones, and are pitted against rival gangs and renegade cops. It's a survival tale with lots of guns, car chases and hand-to-hand combat.
Co-starring Marcia Gay Harden and Christian Cooke (Love, Rosie), Lynch's film trims the fat off its adventure and focuses on the action. That's not to say there aren't good character moments, because you'll be surprised by how much Lynch can say in such little time.
Take Paul, for example. After an intense opening involving a foot chase with Abe, we meet Paul as he anxiously enters his home to find his wife, who's due any day now. Through a baby monitor, he overhears his wife working in their unborn child's room. Right away, you get a sense of their relationship without having to add the 15 minutes (or so) it would typically take to grasp their characters and what exists between them. Paul jokes about getting ice cream and asks the baby to kick if that sounds appetizing. On paper, this may sound cheesy, but in the context of the film, it rings as goofy and authentic.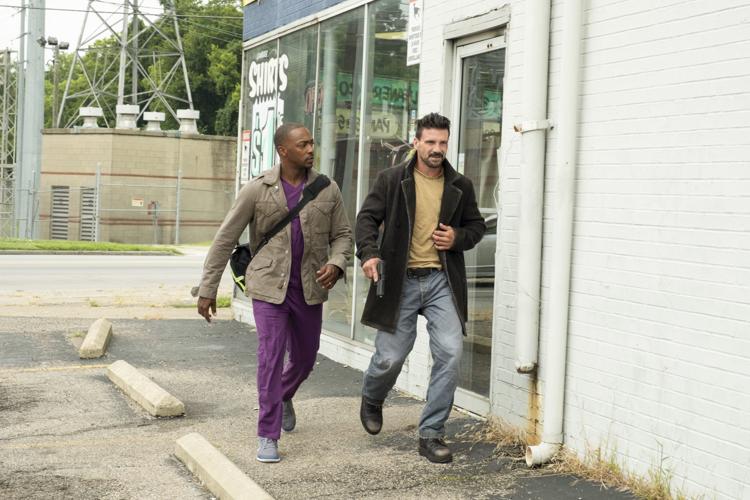 From there, Point Blank immediately gets into the kidnapping and Paul's forced mission. Mackie elevates the material in these early moments to showcase genuine fear about his circumstance. Lynch doesn't make it overbearing, either. The film's trailer opens with the kidnapping, too, and it had my wife saying, without hesitation: "Nope! Nope! Not for me!" However, in the film, Lynch injects amusement into the story by not letting the intensity linger too long. There will be a needle drop of a cool music track, and he'll experiment with the camera in a fun way, as evidenced by Paul collecting items in a hospital room to help extract Abe while the camera continuously spins around his duffle bag of supplies. All throughout Point Blank, Lynch is taking risks with the camera to give this old dog of a story new tricks.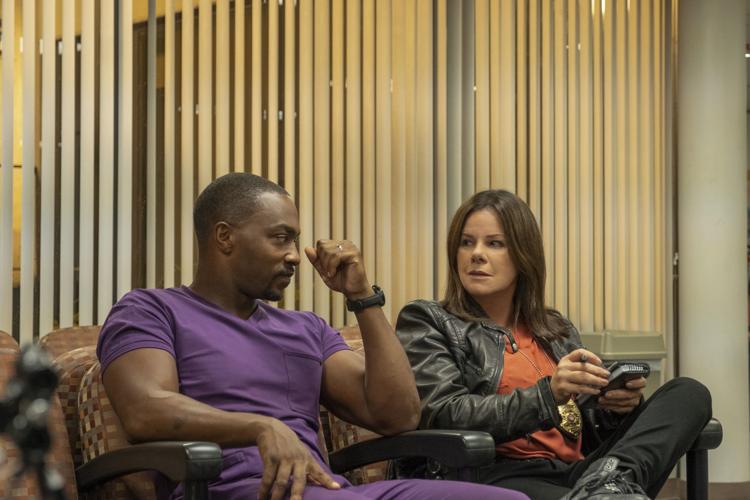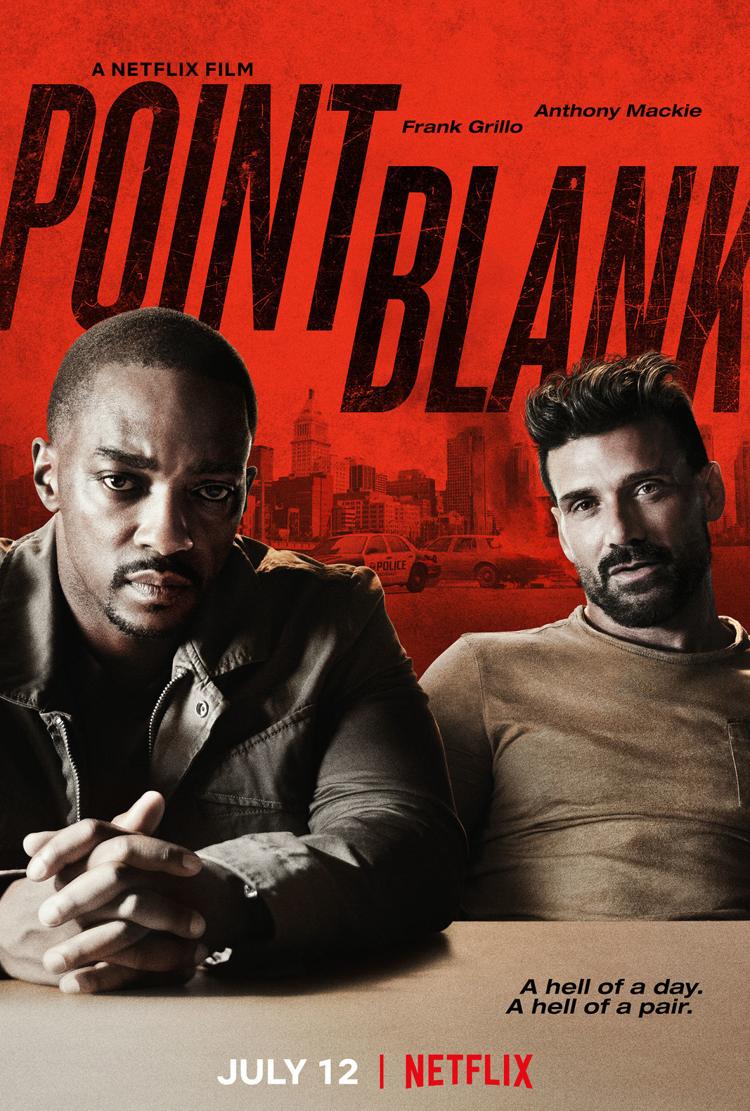 While nowhere near John Wick-level action, the hand-to-hand combat scenes have a pleasant flow. There's an '80s-like action B-movie sequence in a car wash that should plant a smile on your face. The opening, as mentioned earlier, is a highlight as well. Any scene featuring Grillo smashing in people's faces is worth tipping your hat to. Grillo is a force to be reckoned with and should be getting more material like this. The Purge: Anarchy and Netflix's Wheelman supports this statement.
If you moderate your expectations and just let the good times roll, Point Blank is a blast. I'd be perfectly willing to endorse more adventures set in this film's universe. Keep it coming, Mr. Lynch.