Speculative sci-fi doesn't always require exploding spaceships or superheroes duking it out with some six-eyed alien overlord. Some films use creative storytelling and complex characters to build immersive alternate realities.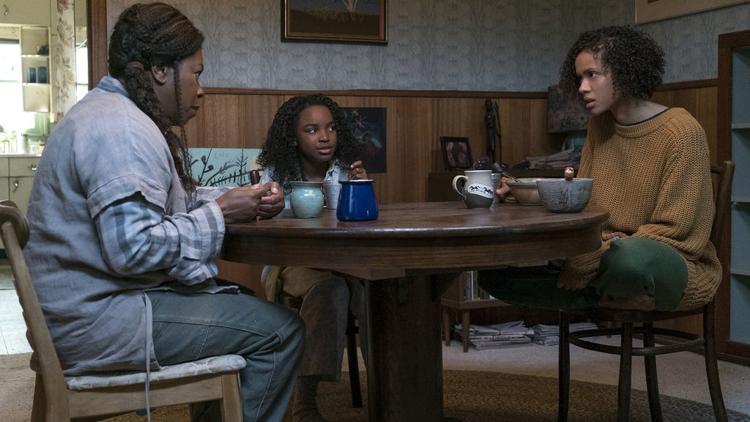 Although the new sci-fi drama Fast Color involves beautifully rendered visuals and supernatural elements akin to an X-Men movie, it's an intimate portrait of three generations of gifted women reconnecting and discovering truths about each other's abilities.
Co-written and directed by Julia Hart (Miss Stevens), Fast Color takes place in a parched America, wilted from eight years of drought. It follows a young woman named Ruth (Gugu Mbatha-Raw) who's on the run when mysterious forces discover her superhuman, elemental abilities. With nowhere else to flee, she returns to her family (Lorraine Toussaint and Saniyya Sidney), whom she abandoned long ago.
"From the opening, I was drawn to the story," Mbatha-Raw (A Wrinkle in Time) said about her initial reaction to the script. "You see this woman break out of a building and you don't know why. She's seemingly on the run in this quite wild state, this fight mode. You're not sure if she's a criminal, or whether she's good or bad. All you know is she's a survivor."
Hart was inspired to write the script after becoming a mother for the first time. She had conversations with Mbatha-Raw about how she felt so empowered coming into her own as a mother and that women's ultimate power is creation. The concept of motherhood itself being a superpower made Mbatha-Raw even more compelled by the story.
"The idea that you don't need a cape, suit or a weapon to be powerful intrigued me. It's more that this power is already within you as it has been for generations. It's in our DNA for all the survivors and mothers, and mothers' mothers before us. We have not just got there. We are the bleeding edge of evolution. So, to call on that and be grounded in that is an incredible feeling," Mbatha-Raw said.
To further illustrate this film's grounded touch, Hart doesn't busy up the plot to maintain the audience's attention. She allows her story to breathe and take its time to increase the overall impact of its emotional tale.
"I think it's so frustrating that as a culture we indulge in a collective lack of ability to pay attention. It's so important to leave space. Our brains need it. I feel like it's dangerous if everything starts to become [too worried about pacing]," Hart said. "It's a little sad when this film is called slow or slow paced when there is so much happening. I believe in quickly cutting when the moment calls for it, but I also think it is so important for our brains, for storytelling, visual storytelling, and the characters to allow the moments that want to take their time to do just that."
When Hart and her husband, filmmaker Justin Horowitz (La La Land), wrote the script, the characters weren't ethnically specific. The two filmmakers merely focused on making these three women and their relationships tangible. But when Hart cast Mbatha-Raw, Toussaint and Sidney as a family, it suddenly brought on another level of cultural significance and meaning.
"In casting everyone, it became about something so much bigger than [Horowitz and I] as white writers. It was an incredible experience to develop, explore and expand these characters with these three women," Hart said. "In real life, [Mbatha-Raw's mother] is white, and her father is African. It was important for us to be true to her race and ethnicity. When casting her parents, it's switched, with Ruth's mother being black and her father white."
As layered as these characters are — with rich complexity, vulnerability and strength — when it comes to the supernatural moments of the film, they do not disappoint. To watch these characters have control of the elements of the world, including breaking down a glass bowl and a lighted cigarette to its elemental parts, looks like a moving work of art.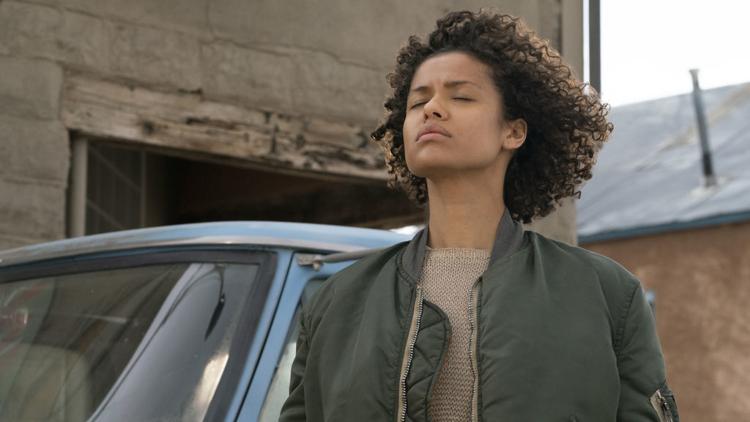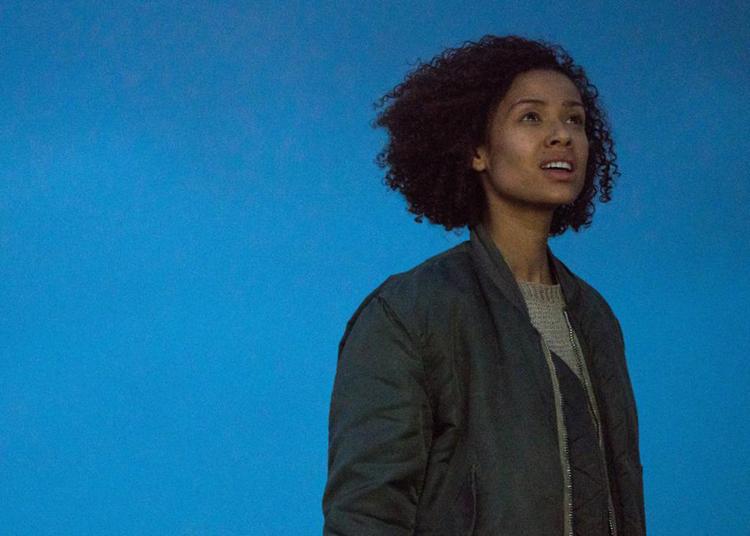 "We had the most amazing partners with Crafty Apes. They've done some big movies and have done things like blowing a building up," Hart said. "Chris LeDoux, who runs Crafty Apes, was our main point person on this. He was excited to do something different and treat what [Horowitz and I] had in our heads for so long as art. They were so committed to getting it right."
Fast Color delivers on all fronts. Hart skillfully builds a strong emotional core and draws a coherent world with convincing detail. And high praise for the knockout teamwork by the three leading performers. The film is excitingly laced with exceptional heart and touching gravity.
Fast Color in now playing in theaters.