From the looks of it, life hasn't changed all that much for real-life vandwellers Bob Wells and Charlene Swankie, who both portrayed versions of their nomad lives in Nomadland. As they showcase in Chloé Zhao's patient and tender drama, they remain very much a part of the peaceful, quiet life that's free from "the messiness of civilization."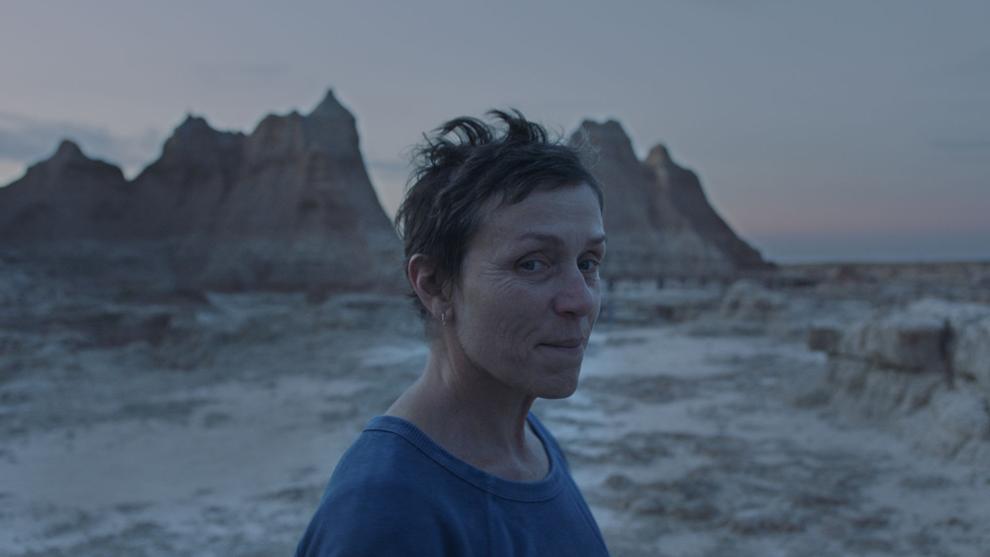 Now screening in theaters and available to stream on Hulu, Nomadland is dominating the award season with over 120 wins among critics' groups and national organizations, including best picture recognition at the Golden Globes and Critics Choice Awards — and for a good reason. It authentically captures the beauty that can be uncovered through tragedy and being surrounded by a community that'll run to the rescue with love, no matter what.
Frances McDormand stars in Nomadland as Fern, who gets laid off from her manufacturing job following her husband's death. In response, she decides to sell most of her belongings, buy a van, and hit the road. What follows is an emotional journey as Fern finds seasonal jobs and meets fellow nomads (including Swankie, Wells, and Linda May) who help her survive her new lifestyle.
The Denton Record-Chronicle recently sat down with Nomadland author and journalist Jessica Bruder as well as American vandwellers Bob Wells and Charlene Swankie to discuss their collaboration on the award-winning film. They share their experiences and Zhao's vision of the nomadic lifestyle on screen. Watch the video interviews below!
Bob Wells and author Jessica Bruder: