Julianna Emanski dreamed of getting a performance degree, but the Grammy-nominated soprano followed her parents' advice to study music education.
After graduation, Emanski took her craving to perform and her teacher's love of learning and created a new company. Lumedia Musicworks is a young Dallas-Fort Worth company that braids baroque music into cinema and live performance.
"I love ensemble singing and the baroque style," Emanski said a few days out from the company's live performance of Stabat Mater. The Lenten concert was performed and streamed from St. Monica Catholic Church in Dallas. "I have a lot of ideas but no one took them seriously. The flair of performing, how stuff was presented, that was something I was really interested in. All the things you don't think about when you think of a recital or a classical music concert. What about the venue? And maybe we should walk down the aisle? I had all of these ideas, but it wasn't something I could put into action. I saw a way to bring two sides together. The concert version side, and really creating an atmosphere for people on the other."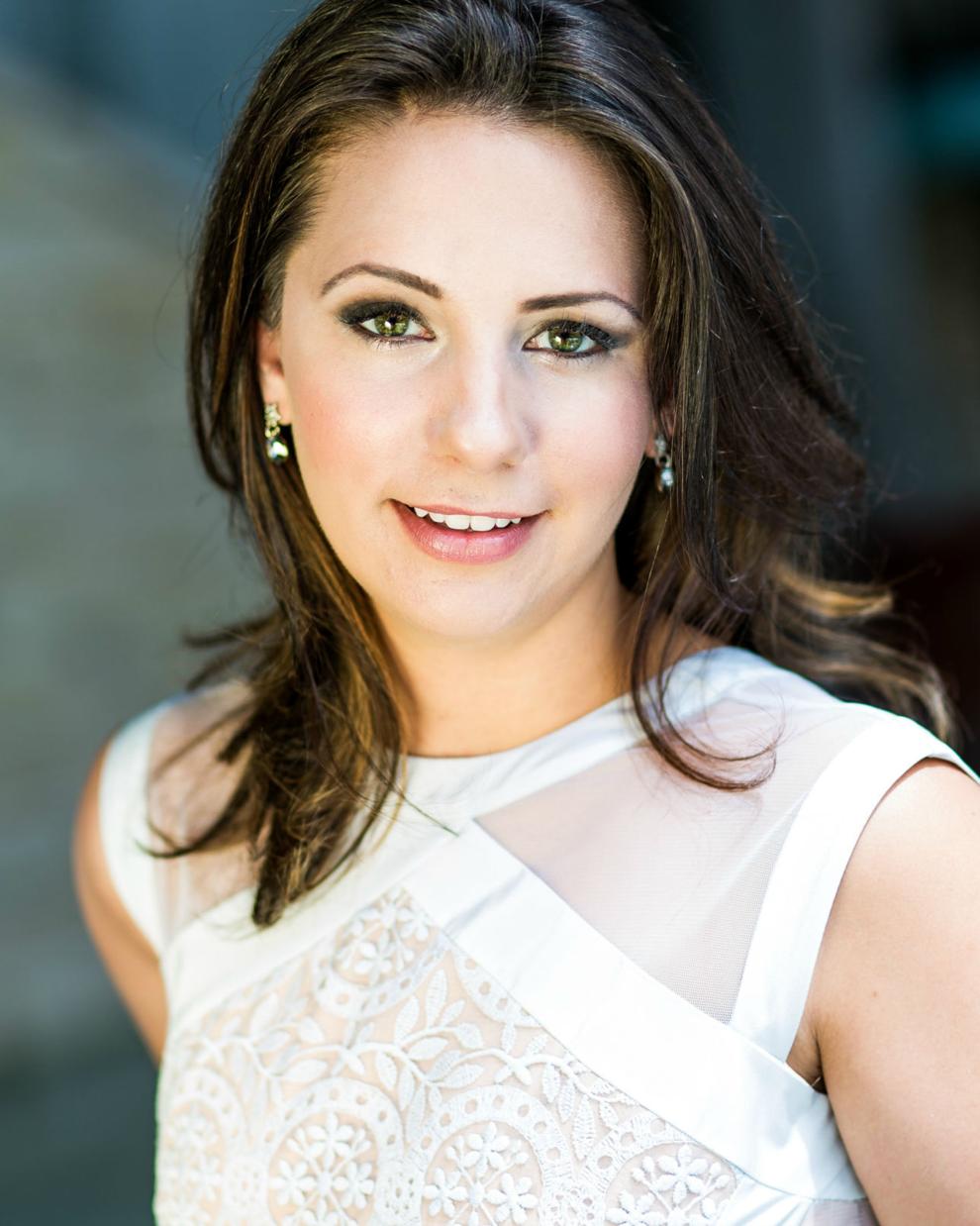 Emanski studied music entrepreneurship under University of North Texas music professor Fabiana Claure when she went back to school for her doctorate, and she continued her teaching studies in vocal pedagogy at UNT, too. Emanski earned her doctorate in music arts last year — after creating Lumedia Musicworks in 2017. Her newer skills, such as videography, sound editing, photography and design? She picked those up as she took Lumedia from her imagination into reality.
"After college, I moved to Seattle with the intention of staying there and building a career," Emanski said. "It was really hard and I felt kind of stuck. After a while, I was like, 'I can't stay in Seattle. It's too far from Texas.'"
She started working remotely for a nonprofit, but it didn't last.
"I took a class in grant writing in Seattle, but when I moved back to Texas, the board felt that it wouldn't work for me to work from here."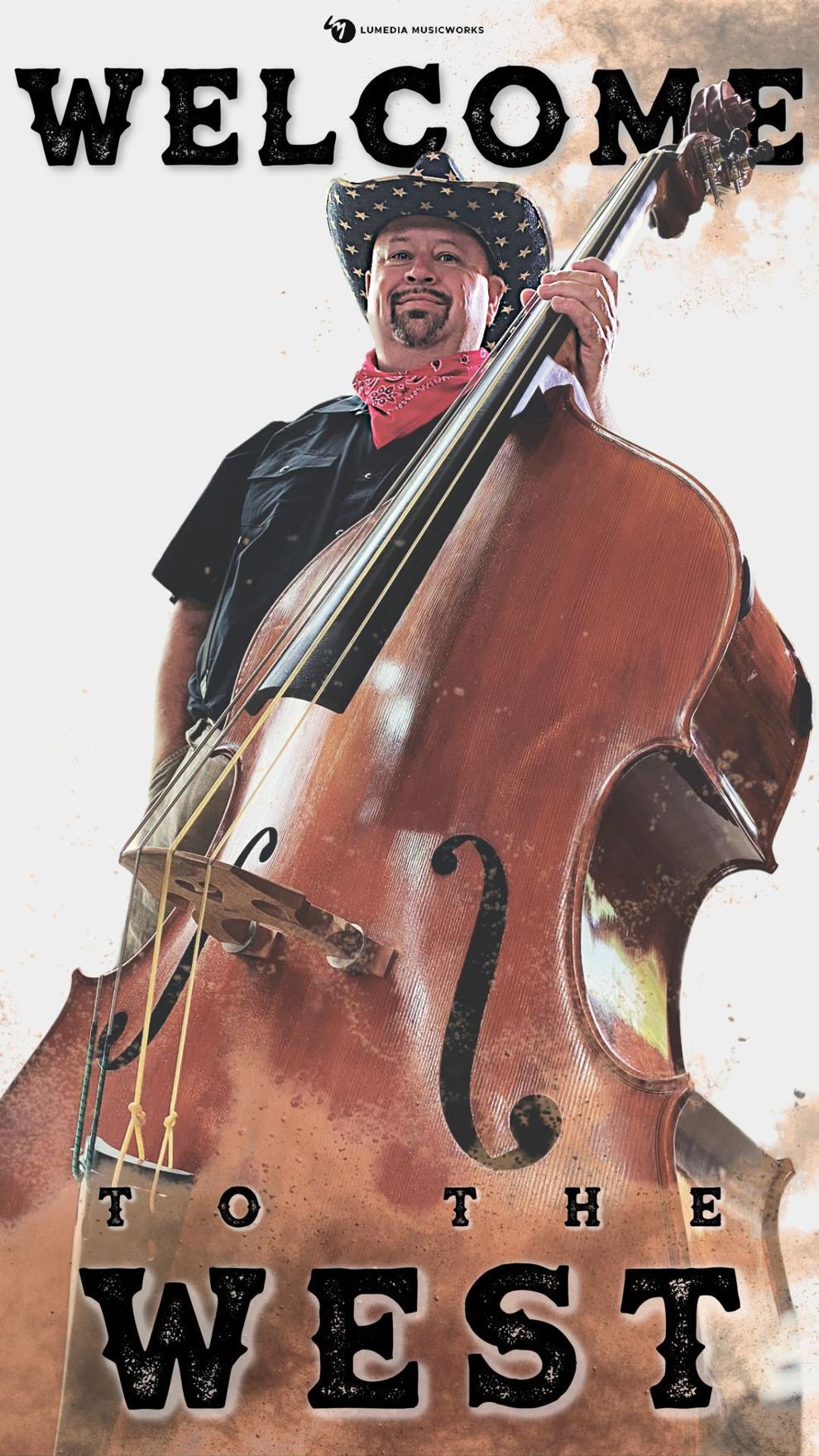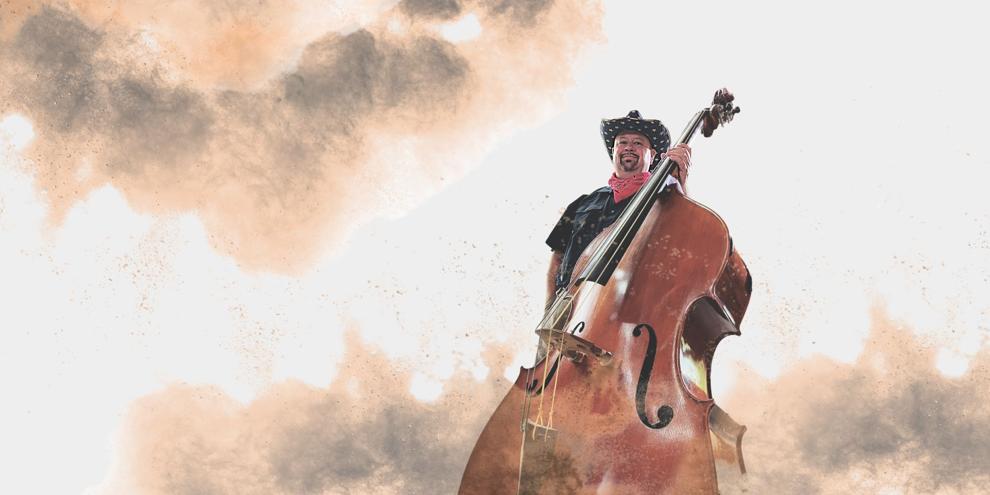 The nonprofit folded, and Emanski was freed to find another project while climbing the professional ladder. She recorded as a soloist on the Tyberg Masses and Sacred Songs of Life and Love albums with the South Dakota Chorale under Pentatone records. She is a soloist on the world premiere recording of Giovanni Felice Sances' Missa Sancta Maria Magdalenae on the album Viva Italia released by the MSR Classics Label. Her voice also found space in television and digital gaming: She performed for HBO's Game of Thrones final season activation in collaboration with the American Red Cross and Giant Spoon. And she's sung on Blizzard Entertainment's soundtracks for Diablo III: Reaper of Souls and World of Warcraft: Warlords of Draenor.
She was still pursuing her studies when she started Lumedia, which she describes as "a fluctuating artist incubator."
"With Lumedia, my idea was to be equally present online as we are in the community," she said. "We'd have two big shows a year, then we need to produce two short films. Even in our live shows we try to establish a narrative feel, and that led to us creating these short films that we love and that inspires us. You think of a story that makes sense with the music and what's happening in the music. You try to bring that to life in a short film."
Take the short film Lumedia produced of Handel's "Furie Terribili & Eternal Source." Lumedia Musicworks reimagined the character from Handel's opera Rinaldo in conversation with the voice and mood of the composer's cantata, "Ode for the Birthday of Queen Anne."
"Furie," sung by Gabrielle Gilliam, burns like a furnace in a cavern in Boerne. Outside, in a Texas Hill Country field awash in Indian paintbrush and bluebonnets, Emanski cools "Furie's" fire with a diaphanous rendition of a portion of the cantata. Gilliam is costumed in rich red and feathers so black they give off a blue-green shine, and Emanski wears white and a crown of baby's breath. The short film is bookended by a very 21st-century Gilliam texting a friend that she's "so mad I could scream" and then getting an answer of love and compassion.
"I think we're trying to bridge the gulf between early music and early music people and the audience," Emanski said. "I love early music people. I am an early music person. But sometimes, when they perform you wonder if they combed their hair. Taking that, and all the things you learn when you're in school — like how Vivaldi wrote the Four Seasons, and right here there was a dog barking and you hear it in the violas — and bridging the gap between that and the average person who doesn't speak Italian or German, but they love Netflix — that's what I want Lumedia to do."
Patrons get the traditional concert several times a year, as they did with the recent Lenten season staging of Giovanni Battista Pergolesi's Stabat Mater, still available to stream on the company's website.
Emanski watched professionals closely and picked up those skills to produce films herself.
"I would sit in on the filming sessions," she said. "I found an opera director — it's going to be the future of opera, bringing film into it — and they hired a friend and we found a new videographer. I have been present at all of these sessions and absorbed everything. Welcome to the West, part of that was filmed on my iPhone."
Welcome to the West was a performance that cross-pollinated pre-1750s sonatas and concertos with traditional fiddling, folk tunes and Western swing from the 1940s. The live performance saw the performers in denim, pearl snap shirts, cowboy boots and hats all while socially distanced. During the pandemic, Emanski performed a lunchtime series daily for six weeks, singing the names of donors and adding some rap here and there.
"That really helped us stay positive," Emanski said of the pandemic's chilling effect. "As long as our product gets better, we started getting better technology. It really helped us feel like we were helping people in some small way."
The company has attracted almost 2,300 Facebook followers, and the company's profile on YouTube is growing, with the "Furie Terribili" video nearing 1,000 views.
"I just like creating things," Emanski said. "Other artists will bring me things. I'll look at them and it's like, 'If we combine this and this, it should be a silent film noir.' I feel like doing the short films and being part of the digital world and performing live is the future for early music. If you don't know how to use these tools, you're missing a huge audience."
The company will present Dowland Reimagined, debuting at 7:30 p.m. Friday. The film is a modern take on the work of John Dowland and features new commissioned work by young composer Mason Bynes, a graduate of UNT and a current student at Berklee College of Music in Boston. Bynes drew inspiration from Brazilian guitarist Luiz Bonfá and vocal stylings of Brazilian artists Joyce and Maria Rita. Soprano Eliza P. Smith of Lewisville will perform Bynes' work in the Dowland program. Denton musician Héctor A. Torres González will play the lute, classical and electric guitars, and Denton musician Jaime Esposito will play the vibraphone on the program.
Lumedia commissioned Bynes through an Arts Community Alliance grant and private donations. The performance will be available through April 9 on www.lumediamusicworks.com/dowland for $10 for general admission. Students can register to view the performance for free.