The pandemic wields a particular kind of threat for towns like Denton.
The economic fallout of COVID-19 is claiming live music venues. Over the summer, the University of Houston's Hobby School of Public Affairs predicted that 90% of Austin's live music venues could be closed by Halloween.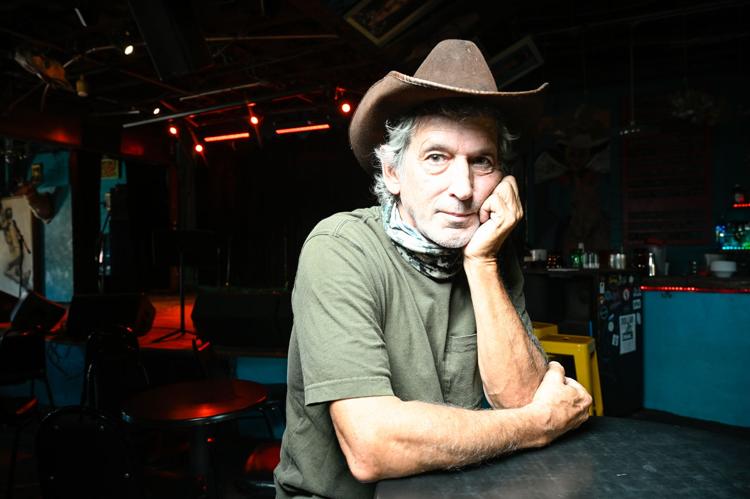 Denton only recently earned a designation as an official Texas Music Friendly Community, but the pandemic could change that. And Denton had only about five venues booking music between four and six days a week when the novel coronavirus shut down bars.
"If you lost two of those — if you lost Dan's [Silverleaf], Andy's [Bar], Rubber Gloves or Harvest House — if you lost two of those venues, you might as well not say you're a music-centered town anymore," said Scott Danbom, known best for his work as a keyboardist for Centro-matic and other acts and a staff member of Dan's Silverleaf. "Obviously, I work at Dan's and I'm biased. But there aren't that many venues in Denton, and, yeah, if you lost any of those it would be horrible."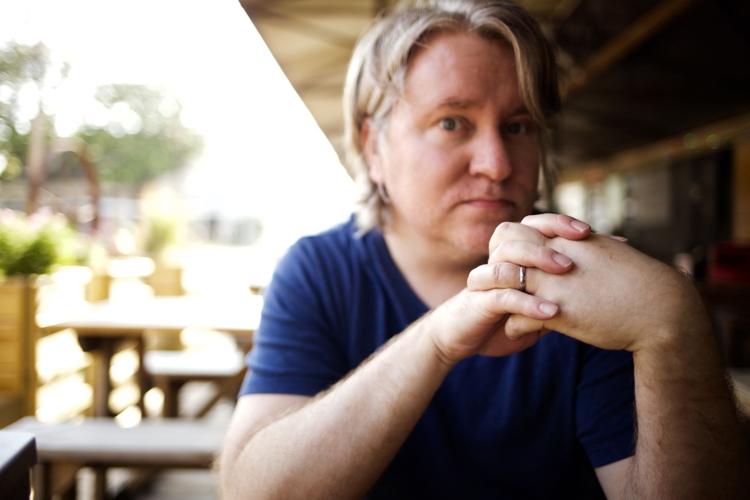 It sounds like a lot of money, but Edwin Cabaniss, owner of The Kessler Theater in Dallas and a production company, The Kessler Presents, said North Texas music buffs should put the millions in perspective.
"Ten billion sounds like a lot," Cabaniss said in a recent Zoom meeting, titled "Is Live Music Dead?", with Dallas-Fort Worth music advocates hosted by 24HourDallas. "But in a $2 trillion stimulus package, that's one-half of one percent to save all the small to midsize music markets in the country with that."
Cabaniss didn't mince words about what could await small business owners who offer live music four to seven nights a week. After raking in $25 billion across the nation in 2019, live music venues have lost 90% of their revenue during the pandemic. And this can't go on much longer, Cabaniss said.
"Right now, I suspect if nothing is passed — and we need to get it done in the next couple of weeks just to have time to fully implement it before the election — if this thing doesn't work and doesn't get done ... you're looking at the collapse of the small to midsize music economy," he said. "So when I say we're in intensive care, we're looking at the loss of 75 to 80% of these small businesses."
Dan Mojica, co-owner of the storied Dan's Silverleaf, and Rob Houdek, who renovated and reopened the equally storied Denton venue Rubber Gloves Rehearsal Studios in 2019, both said they can last through the end of the year.
"We're going to be here," Mojica said. "We've pivoted. We really started doing the streaming concerts not long after we had to close the doors. The streaming shows are something you can do while abiding by social distancing guidelines, and we've had success with that. And our patrons have been so incredibly supportive. A lot of people wanted to help us and did."
Live music venues tread water during pandemic. But will they sink?
But that doesn't mean Denton's music venues are in the clear — not at all.
"I think we're both cautiously optimistic," said Houdek, whose general manager and booking agent, Chad Withers, is the only employee of about 13 to survive the shutdown. Withers and Houdek have spent the shutdown improving Rubber Gloves' new outdoor stages, storage and bar areas. They're eager to reopen.
"We're a music venue that has a bar," Houdek said. "We're designated as a bar, which means we're not allowed to open. But we're first and foremost a live music venue. Let me put it this way: We intend to make it."
Rubber Gloves has been part of Denton's cultural scene for nearly three decades. Withers said the bar has always been about music first, hosting all-ages shows for most, if not all, of its history.
"When I was 17 and 18 years old, me and my friends would drive here from Austin to see shows," Withers said. "I went to [the University of North Texas] partly because of the time I spent here. This place is what kept me coming here, and I want to see us keep that alive."
Withers was Rubber Gloves' only full-time employee when the pandemic hit, but a dozen other employees worked the door, the bars and shows. Houdek said the rehearsal studios are rented and have been in use during the pandemic.
Mojica said money from the Paycheck Protection Program was a boon to his employees, most of whom work 35 hours a week at the bar.
"I'm not a fan of this administration, but the PPP, those monies came through fast for our people, and it made a lot of difference," Mojica said.
The lockdown of live music venues severely impacts musicians, Danbom said.
"Every stepping stone of anyone's early career is built on playing shows," he said. "The whole idea of getting an agent — unless you're super lucky or a combination of certain things — that's all dependent on getting out there and playing. No one wants to hire you unless you tour a bunch. They're not going to make a decision about representing you without that. They'll come and check you out. It's a constant circuit of shows."
Rubber Gloves might need to beef up its staff to operate safely.
"Before the pandemic, if you bought a beer, Chad would open your beer, hand you your ticket and run your card or take your cash," Houdek said. "After the pandemic, we'd probably need people to place an order, have a runner get your drink to you and take your money. We might need more people."
"We've already got a couple for different configurations in the bar. If we have a totally seated show like Jimmy Webb — as opposed to a Brutal Juice show where we take every stick of furniture out of there, you're going from 75 to 250 people," he said. "But with the ability to livestream, our capacity can go from 200 to 200,000."
Houdek said he can ride out the storm, even if it means paying utilities and licensing for music performance through the end of the year.
"This is a labor of love for me," he said. "We intend to be here. I don't see how you can be a music community without having someplace for musicians to play. I know other owners might not be able to hang on. But we intend to be here. We're not a place where you come here and just buy a drink. We're a place where you come, buy a drink and see a show that you might never forget. These are intimate venues in Denton. That's an experience that you can't always get. We know what it means, and we're not going anywhere."