Question: I would like to leave my job to pursue music but am not sure when I should. Obviously, right now, during COVID, is not a good time, but when we get back to normal, when should I make the shift?
I am asked this question a lot, but before I share my thoughts, I want to clarify that my answer is only my opinion and if someone chose to leave their job at a different time than I suggest, that does not mean they made the wrong decision. Instead of putting a specific timeline as to when or how a musician should leave their job, I have a financial checklist I suggest. Once a musician can check all of these boxes, then they might be in a strong position to leave their job.
Always confirm your compensation in advance. I have worked with countless artists who feel awkward about talking with a venue about compensation. They do not want to appear greedy or too money-focused, so they choose not to talk about it until the show is over. Unfortunately, this often means that the venue pays much less than the artist was expecting, or not at all. All of the financial details should be clarified in advance, before the show is even confirmed. Not only will this assure you are not surprised at the end of the night, it will allow you the ability to pass on gigs that cannot support you. You should never need to feel awkward or greedy by clarifying finances. Good venues expect to talk about finances in advance.
Set aside money for taxes. Once you earn $600 or more in a year from your music, you will be expected to pay taxes on that income. One of the biggest pitfalls I see that hurts musicians (and I have made this mistake too) is not being prepared to pay the year's taxes. I am not an accountant, so you may want to seek more exact numbers, but I always suggest setting aside 20 to 25% from every gig for taxes. Every time you cash a check, set money aside, so at the end of the year you are not shocked by a large tax bill. On this point, you should add extra money for taxes to the amount you charge venues. If you need to make $200 on a gig, you should charge $250 to set $50 aside for taxes. Pro tip: As you acquire higher-paying gigs, you will start to see venues and events request a W-9 form. Do not be worried by this — it is very standard. They need this form for their own tax filing purposes. However, it also lets the IRS know that you received income from that organization. So you will be expected to pay taxes on that income at the end of the year. I know a lot of musicians who try to get out of providing a W-9 for that reason, but it is a requirement of a significant portion of well-paying clients, so it is better to get into the habit now. You can find the W-9 form online at irs.gov.
Set aside a percentage for marketing and equipment. In addition to setting aside money for taxes, I encourage musicians to set up a separate bank account for marketing and equipment. After you start playing some regular gigs, this account should contain only money made from music. Your 9-to-5 income should no longer go in it. This will allow you to see all of your marketing and equipment expenses over time and allow you to budget accordingly.
Have an emergency fund. Entertainment will always have unexpected down seasons — it is more "when" than "if." An emergency fund will allow you to continue playing music when the bumps in the road come along.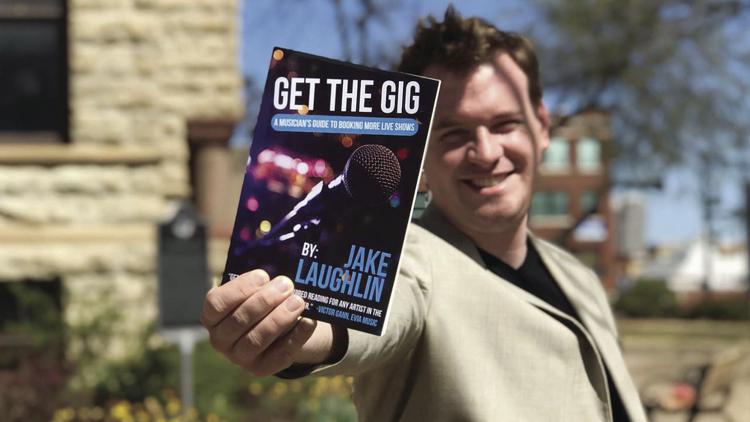 I tell musicians that when they can check these four boxes — confirming compensation in advance, setting aside money for taxes, a separate budget for marketing and equipment, and having an emergency fund in place — then it may be time to consider going full time.
I was very excited to receive this question. While living in such a challenging time, there have been so many wonderful voices encouraging self-care. I think it is important to remember that self-care is also needed in our finances. Preparing financially allows playing music to still bring us joy, instead of being so stressed that music has lost its fun. I want to make sure your music career always brings you joy and fulfillment, not stress.
That being said, I know there are a lot of musicians in great financial struggle right now. Through no fault of your own, there are just not enough well-paying gigs right now. Lots of working artists have had to seek work outside of their art.
I think there is a feeling in the creative community that artists who only make money through art are "real artists," and those who make their money by other means are somehow "less than." I have seen so many joyous, happy artists become embarrassed or ashamed of the way they make money today and feel they aren't "real musicians" (this was true before COVID as well).
In my own creative endeavors, I often felt that I was not a "real creative" either. I was so ashamed that I was not supporting myself solely from creative means that I left my 9-to-5 too early and was faced with unnecessary financial stress because I had not properly prepared. I spent years beating myself up trying to prove that I was a "real creative." Looking back on it, the only person who actually cared whether I was full time or not was me. There was not a single person who judged me for having other forms of income, but there were people who judged me for leaving my 9-to-5 too soon.
If you make art, you are an artist. Income or no income, you have arrived. If you are making money by other means, I want to say how proud I am of you. You made a tough decision, but it was the right decision. You are doing what needed to be done and I have endless respect and admiration for you. Through it all, never let yourself feel that the value of your art is determined by where your checks come from. You are an artist, playing stadiums or working a 9-to-5, and you are never less the artist we are all awed by.
Thank you for the art you create.
Featured Musician: Vaughn Faison
Discover Denton recently hosted our Quarantunes competition in which artists all over Denton submitted music they wrote during stay-at-home orders. One of those artists was Vaughn Faison. He submitted a song called "Beauty" that blew us all away. Later that same day, Vaughn came back in to Discover Denton with Lizzi Trumbore to perform for Twilight Tunes.
If you see Vaughn's name on a marquee, go! You will absolutely not regret it.