The holidays are almost here, which means not only will we be stuffing our faces with all the miracles of the kitchen, but movie theaters are about to bring in big crowds from the cold. Studios are putting out their most prominent titles — a few that parents can enjoy with their children on break from school.
21 Bridges
First up is the Chadwick Boseman-leading crime drama 21 Bridges. Frankly, there hasn't been much chatter about this one online. Despite the talent involved (including Avengers: Endgame directors Anthony and Joe Russo serving as producers), it currently has a rotten rating on Rotten Tomatoes.
Its NYPD detective story of a citywide search for a pair of cop killers may hold your attention. But from what I can gather from the reviews, it makes many puzzling decisions for the sake of cheap thrills that break the thread. Maybe save this one for a bad Tuesday rent.
Rated R, 99 minutes. Wide release.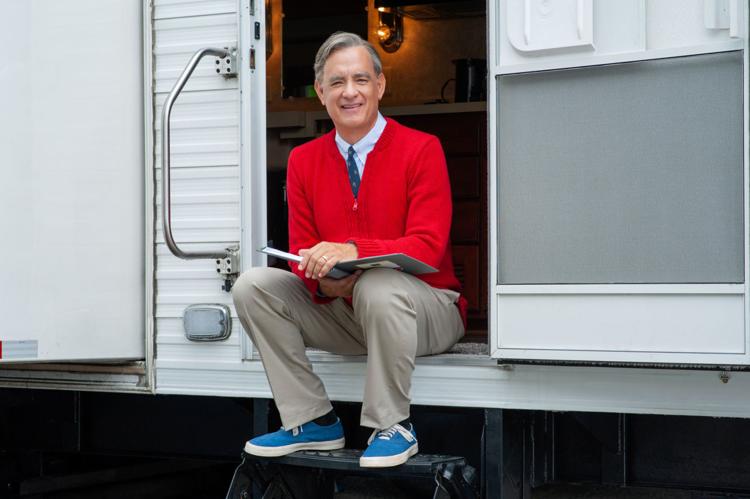 A Beautiful Day in the Neighborhood
How fitting is it that a Mister Rogers-inspired film is finding itself in the vicinity of Thanksgiving? Starring beloved actor Tom Hanks as the world's favorite neighbor, A Beautiful Day in the Neighborhood sees director Marielle Heller (Can You Ever Forgive Me?) stepping away from traditional biopic storytelling to shape a more thoughtful narrative.
The story tells the real-life friendship that blossomed between children's TV host Fred Rogers and cynical journalist Lloyd Vogel (Matthew Rhys, whose character is loosely based on Esquire writer Tom Junod). The jaded reporter is tasked with writing a profile piece on the nurturing icon, an assignment he begrudgingly accepts but is forever changed by. What was supposed to be a few hundred words long puff piece wound up becoming a cover story that impacted hearts.
Rolling Stone film critic Peter Travers deemed A Beautiful Day in the Neighborhood a great dramatic achievement. From the outside looking in, this is a film that (as Travers said) "seems like a setup for a letdown." However, this isn't a magnification on the life of Rogers. Hanks' Rogers is a supporting player who helps bring understanding to an individual plagued with doubt. In troubling times like this, when people are so at odds with one another, it's nice to be reminded of how far kindness and love will take you.
Rated PG, 108 minutes. Wide release.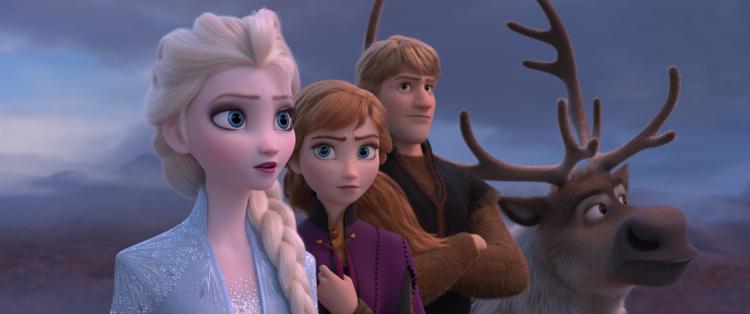 Frozen II
Disney and Thanksgiving pair remarkably well. It's a smart business move to release a family movie during this time, especially when it's an animated adventure that appeals to more than kids. The Frozen films certainly have a cute snowman and catchy songs, but there are also thematic elements that adults can grasp. Frozen II appears to dig deeper into that true-to-life sandbox.
The long-awaited sequel is out to answer some lingering questions posed after its 2013 predecessor, such as the source of Elsa's (Idina Menzel) powers. Accompanied by returning smile-generators Anna (Kristen Bell), Kristoff (Jonathan Groff), talking snowman Olaf (Josh Gad) and sassy reindeer Sven, Elsa embarks on a journey to uncover secrets and face off against new threats.
According to Rotten Tomatoes critics' consensus, Frozen II doesn't stack up against the enchantments, wonder and humor accumulated from the first film. It remains a "dazzling" continuation, but the tunes and feelings are said not to hit the high notes. Simply put, it's "solid."
Rated PG, 103 minutes. Wide release.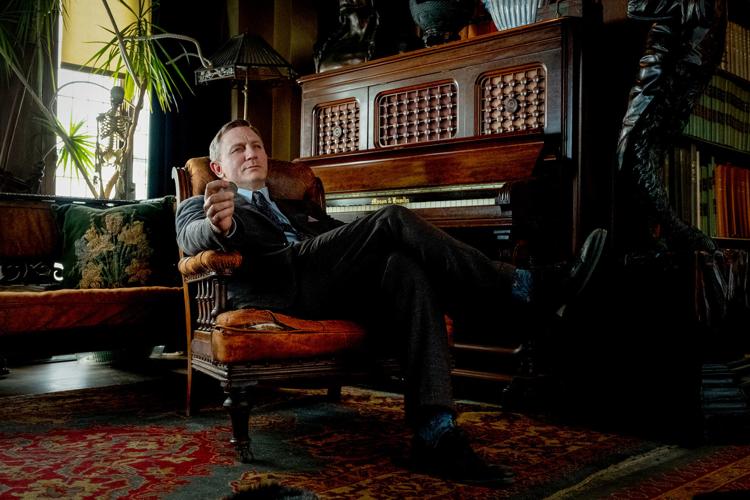 Knives Out
Of these new titles, Knives Out is the only one I have seen and can wholeheartedly recommend to audiences who aged out of Frozen II. Rian Johnson's star-studded whodunit doesn't open wide until Nov. 27. However, it's having special early screenings at Alamo Drafthouse theaters on Friday and Saturday evening. (There are only a few tickets left for the Denton screenings, but there are plenty more at the other locations across Dallas-Fort Worth.)
Here's another film that is perfectly timed for the holidays, as it operates like a dramatized argument at the family dinner table. But don't worry, this isn't going to feed you topics to jump-start an uncomfortable conversation in your own home. Knives Out is a highly entertaining murder mystery that has all the twists, turns and unfiltered character exchanges to make it worth declaring one of the year's most satisfying films. It's a real treat.
Rated PG-13, 130 minutes. At Alamo Drafthouse Cinemas on Friday and Saturday. Opens wide on Nov. 27.
Marriage Story
As Kramer vs. Kramer and Blue Valentine as this story may read on paper, filmmaker Noah Baumbach (The Squid and the Whale) doesn't jam his content with emotional materials to weigh you down completely. There's an overwhelming border one can cross, and from what I have heard from colleagues who caught a press screening, Marriage Story is a film that offers a compassionate look at a couple navigating a divorce.
The drama marks one of Netflix's top Oscar contenders, most notably due to the performances from leads Adam Driver and Scarlett Johansson. With Baumbach involved, I believe it. There's an organic flow to his stories that give them artistic and dramatic value. Considering the way his characters talk over each other and feel plucked from the real world, I don't doubt this is a must-see of the awards season.
Rated R, 136 minutes. At Magnolia Theatre in Dallas. Available to stream on Netflix on Dec. 6.