In time for Earth Day this week, Disney+ and National Geographic invite audiences to go on an oceanic adventure in Secrets of the Whales, a four-part documentary series that peers into five whale species' private lives to examine their extraordinary communication skills and social structures.
Executive produced by James Cameron and narrated by Sigourney Weaver, Secrets of the Whales gives viewers the opportunity to watch captivating footage, some of it never before seen. Try not to get swept into the beauty of a humpback pod performing a ballet, an orca offering their meal to a human, a family of belugas traveling hundreds of miles for a reunion, a narwhal mother nursing her calf, and a sperm whale diving 3,000 feet below to snack on a giant squid. It's breathtaking.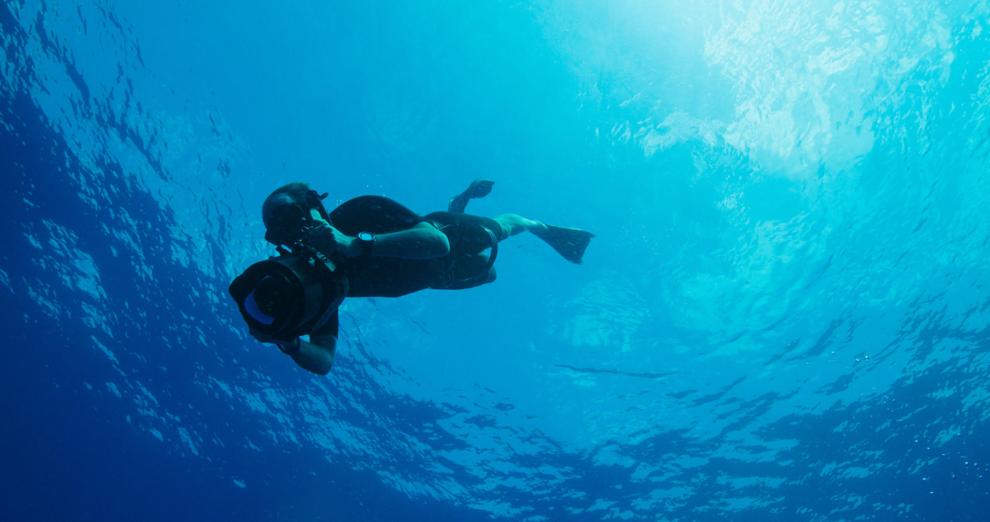 Swimming with these majestic creatures is Brian Skerry. The acclaimed National Geographic photographer and explorer has spent four decades underwater, helping raise awareness and promote conservation of the oceans through what he captures with his camera. Filmed over three years in 24 locations, the docuseries features Skerry documenting whale identity's cultural elements and recognizing what marine life can teach us about ourselves and our planet.
To uncover some of these "secrets," the Denton Record-Chronicle spoke with Skerry via Zoom Video to discuss his experience, maintaining composure in an alien environment, and the most significant takeaways from whale culture.
Watch the video interview below, and gather around Disney+ to embark on a heartwarming and insightful four-hour journey.
The three-year project is also featured in the new (and now-available) National Geographic book Secrets of the Whales. You can learn even more about the underwater secrets of whales in the May issue of National Geographic magazine, "The Ocean Issue."