Opening this weekend is the comedic drama Where'd You Go, Bernadette, co-writer and director Richard Linklater's film adaptation of Maria Semple's 2012 novel.
The story revolves around a once-successful architect, Bernadette Fox (Cate Blanchett), who abandons her career and retreats from the world. That's until a series of events reignites her internal flame and sends her on a journey to rediscover her passion for creating. But this isn't a mere story of an artist getting past her creative block. Additionally, the film is about motherhood, co-parenting, long-term relationships, and being supportive instead of trying to mold someone into being somebody they're not.
From the film's trailer, Where'd You Go, Bernadette seems to take the form of a routine young adult adaptation. With its poppy, uplifting music and focus on feel-good vibes and character smiles, it has a striking resemblance to a John Green adaptation (Paper Towns, The Fault in Our Stars). However, that sugar-coated shell melts away rather quickly in Linklater's film.
Linklater (Boyhood, School of Rock) continues to find the humanity and truth in all the cinematic journeys he embarks on. Many of the elements that surface in Bernadette are also featured in his previous work — chiefly, parenting and finding one's identity, no matter where you are in life. His films put more focus into the characters and what drives them rather than allowing the plot to steer the ship home.
Of course, following Semple's narrative template is a crucial factor, but Linklater homes in on the most valuable aspects. The chief one at play is the relationship between Bernadette and her daughter, Bee.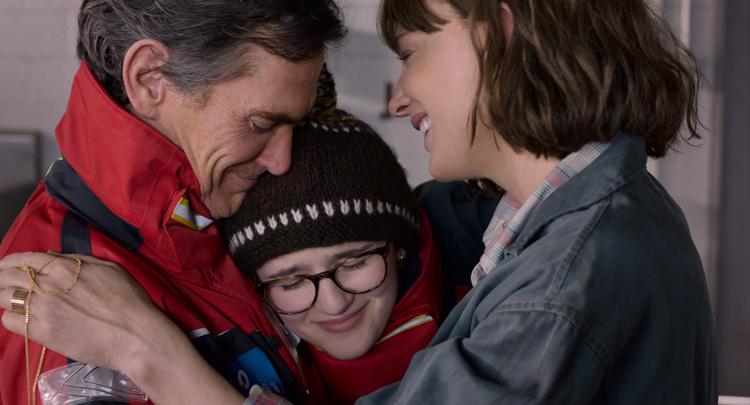 Newcomer Emma Nelson, 15, plays Bee, a curious teenager who has nothing but love, affection and support for her mother. Nelson brings forward a level of authenticity that contributes to this film's ultimate emotional impact.
When asked about finding that genuine spark in Bee, Nelson shared how Linklater gave her complete control to discover her character.
"I read [Semple's novel] before reading any script. I connected with the story and all aspects of it," Nelson said. "There are no archetypes or stereotypes in Semple's story. They are completely original creations, and I had never read anything like that. As we were translating the text for the screen, I felt how special it was, especially in the mother and daughter relationship. We found it to be so pivotal. It's such a sweet and sentimental part of it."
Linklater gave his actors — including co-stars Billy Crudup, as Bee's Microsoft whiz father, and Kristen Wiig, who plays Bernadette's archenemy and neighbor — a month to rehearse. Each of the actors went over and talked through all facets of their characters. Nelson found the process incredibly constructive and described it as the foundation where real bonds were built.
"We prepared for the film by understanding everything we wanted to get out of each scene. We always had an idea, especially [Linklater], of what each scene needed to reveal. Does the scene show the relationship between Bernadette and Bee? Does it show Bernadette's relationship with the outside world? It was always something that needed to drive the story forward emotionally," Nelson said.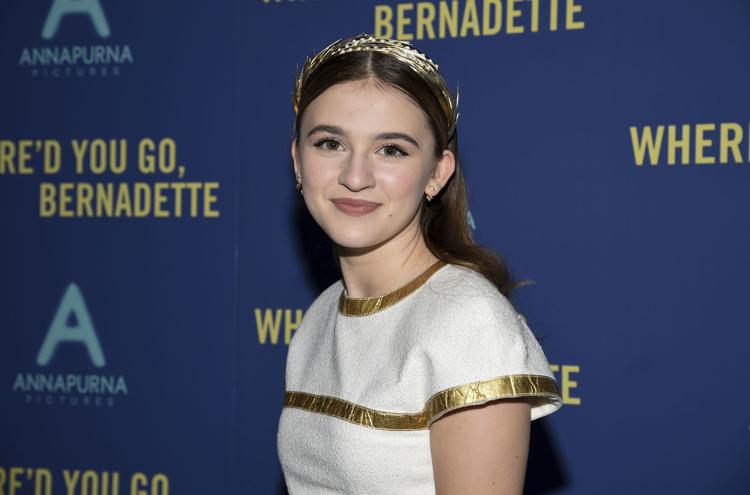 Blanchett and Nelson developed Bernadette and Bee's bond over time. The rehearsal process and the production of the film brought new avenues for the actors to contribute to the growth of their characters. To Nelson, it was something that was continuously redefined by each new scene they would rehearse or film.
"I learned a lot by playing Bee. She's such a driven and unique character. I envy the relationship Bee has with her parents. I think I have a great relationship with my parents, but Bee is so undyingly loyal," Nelson said. "She stands up for what she believes in, and she doesn't care that her mom seems eccentric to everyone else. She defends her mom, no matter what, and never once questions her. That loyalty is something that everyone should recognize."
As the story unravels, you also recognize the consequences of keeping an artist away from their ability to create. It's a film that demonstrates adulthood with absolute freedom. Bernadette has become cloistered at her home, both literally and figuratively. She realizes her personal life and professional life have been infected by dysfunction. Rather than iron things out in the space that boarded her up from creativity, she leaves to find her light again.
To illustrate this sentiment, Laurence Fishburne's character, who plays an old friend and former mentor of Bernadette's, says: "If you don't create, you become a menace to society." It's a scene Nelson found especially compelling.
"It had me thinking about my creative outlet, which is acting and being a part of the movie-making process. Movies are my escape. Being an actor is my biggest way to express myself and create art. It's what I love to do," Nelson said. "A lot of what I love about acting is exploring people. You go to the movies to connect with characters and see yourself in them. It's about finding yourself within that character and story."
In the novel, half of the story is about Bee going to look for her mother and in the process learning valuable lessons of her own. Linklater's film spends more time developing the central relationship, allowing the audience to further understand the meaning behind this familial journey. The space Linklater allotted to his actors had Nelson especially eager to create.
"I see Bee as such an independent young person. She has so much passion and so much drive. She's very headstrong. As someone Bee's age, it's great to see a character like that in a film, one that doesn't paint her as one-dimensional. I saw myself in Bee. I was most excited to capture her intelligence and how three-dimensional she is."
Where'd You Go, Bernadette is a moving film for families to enjoy. There's much to learn from it, and viewers will appreciate the complexity of the characters. It provides a lot of food for thought for us to lose ourselves in.