Going into Ang Lee's latest experiment, there wasn't too much promise. Worldwide superstar Will Smith hasn't exactly been in anything truly exceptional in a while. Lee's previous film, Billy Lynn's Long Halftime Walk, was a case of technical prowess overshadowing story and character. And theatrical reviews of Gemini Man seemed to say the two talents' careers stick to the fallen course.
Maybe it was the theater's projector presentation or the inability to forgive certain narrative elements. Still, on 4K disc, I would argue Gemini Man is a sight to behold and a whole hell of a lot of fun.
Lee's film concerns an elite assassin, Henry Brogan (Smith), who's ready to hang up the gun for a fishing pole. Retirement plans go awry when he becomes the target of a mysterious operative who seems to calculate his every move. Then comes the shock: The man who's trying to bury him is a younger, faster version of himself.
No doubt, does it feel like the script for Gemini Man had been sitting on the shelf for a few decades. With its stilted dialogue and nonsensical plot (don't think too deeply about it), this is perhaps better suited for a '90s-era Jean Claude Van Damme. However, putting its Demolition Man-like antics aside (a tall order), Lee's movie manages to produce some of the most thrilling action to come out of 2019.
One sequence, in particular, has the two men meeting for the first time. It's as gripping as the early Bourne films. Watching a 50-year-old Smith face off against himself from his Fresh Prince days is one thing, but watching them battle one another while on motorcycles is insanity. At 60 frames per second (film is typically at 24), and in 4K, you aren't watching from the comfort of your sofa — you're on the characters' back as they shoot at each other and dodge traffic. There's a moment where there's essentially a motorcycle dance battle. And the tension doesn't crank up and fall there, either. The two have at it again in a catacomb.
Whether Gemini Man ultimately succeeds or not, Lee is at least putting his curiosity to work. He is looking to discover new ways to develop the film language, but I wish it were attached to a better story. There's simply too much creativity and wow happening to dismiss what's on display.
Extras: In addition to viewing the film in its high-frame-rate, there is plenty of bonus content to show how the sausage was made. Behind-the-scenes featurettes featuring Smith, Lee and other filmmakers and talent discuss shooting with this specific tech, and how they were able to make it look like Smith was in danger like Keanu Reeves in the John Wick movies or Tom Cruise in everything.
They seamlessly add Smith's face to stuntmen while his younger self stuns as an entirely computer-generated creation. Save for the final moments of the film where the character is in broad daylight (it's a bad scene anyway), you constantly want to figure out its technical wizardry.
So, if you're hungry for some lightly-buttered popcorn entertainment that will blast off your 4K television, Gemini Man is it.
Maleficent: Mistress of Evil (two and a half stars) — While most animated Disney characters are getting shot-by-shot live-action treatments, Snow White and Sleeping Beauty have gotten new spins. 2014's Maleficent put more focus on the titular villainess's perspective in Princess Aurora's classic tale. They gave her more purpose and instilled redeemable qualities.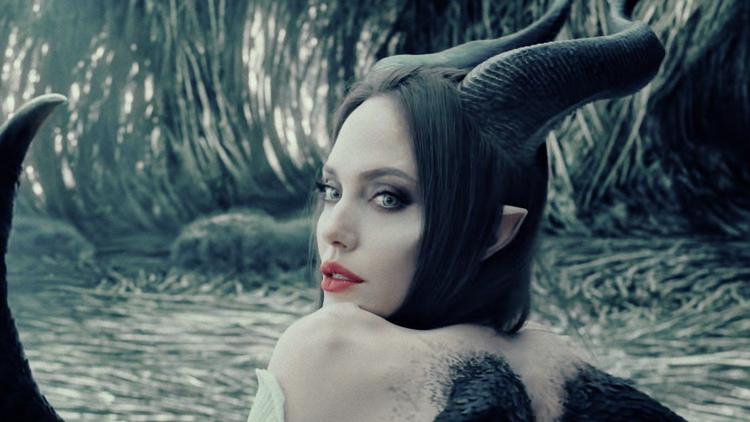 This follow-up, titled Mistress of Evil, delves deeper into Maleficent's (Angelina Jolie) origins. She and her goddaughter Aurora (Elle Fanning) begin to question their complex ties and are pulled in opposite directions by the new dark forces at play.
Directed by Joachim Rønning (Pirates of the Caribbean: Dead Men Tell No Tales), Mistress of Evil doesn't arrive at anything fresh. The undervalued How to Train Your Dragon: The Hidden World ventures through very similar territory, and it does so with greater heart and intrigue on its back. The sequel is never bad, but merely typical its delivery.
Extras: While the film itself is only so-so, the special features and how Jolie talks about them makes the film sound more impressive than it actually is. There are thematic elements that Jolie details in her interviews that align with the kind of messaging that I feel would greatly benefit young eyes to see. She analyzes the story's view of acceptance and harmony, and how it's obtainable through kindness and selflessness. I just wish Mistress of Evil found less beaten paths to illustrate its ideas.
Extras include two extended scenes, outtakes (standard, with rapid cutting) and behind-the-scenes featurettes.
Beverly Hills Cop Trilogy (two and a half stars) — The Beverly Hills Cop trilogy, starring Eddie Murphy and Dallas Love Field's favorite passenger Judge Reinhold, is a trio of crime comedies that I have always meant to catch, but never did. Thanks to Paramount's new trilogy release on Blu-ray, I can now remove them from my queue.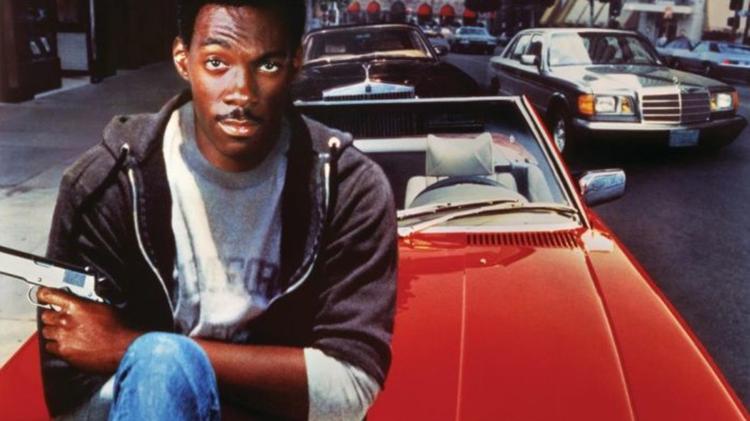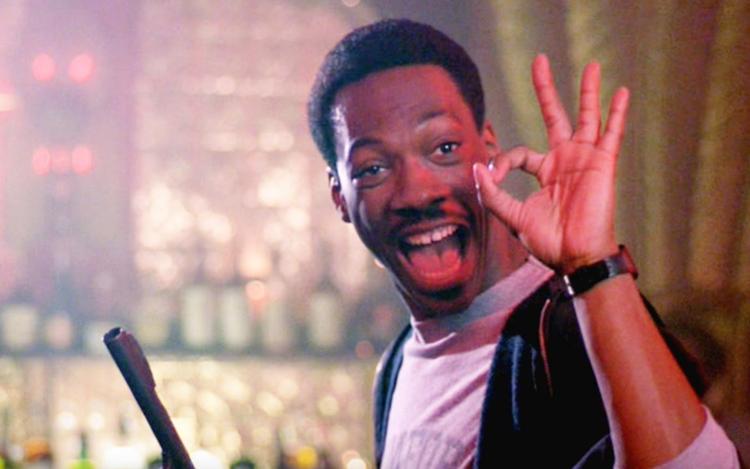 I'm sure these movies were everything at the time of the release, with Beverly Hills Cop in 1984, Beverly Hills Cop II in 1987 and Beverly Hills Cop III in 1994. Each of the titles has their strengths and funny jokes (the kid knocking Murphy below the belt in an elephant suit and him sticking a banana in a car's tailpipe, especially), but I don't know that time has treated it well. Not that it has too inappropriate or aggressive humor, but the tone doesn't function as well as it probably did then.
The first two movies pivot from comedy to self-serious drama at the drop of a hat, and the transitions are a bit puzzling. Many of the gags aren't as side-splitting as they think they are, either. The third entry (except for the first 20 minutes and some of the adventure park segment) is straight-up bad. And if I ever have to hear Harold Faltermeyer's overplayed theme track again, so help me God...
Coming from someone who doesn't comedies like Caddyshack, take my assessment with a grain of salt. Sorry, just not really a fan. However, show me Coming to America and I will sit down and crack up every time.
All films are rated R and are about 105 minutes.
Extras: The 35th anniversary Blu-ray includes deleted scenes, behind-the-scenes interviews from 1984, an audio commentary with original film director Martin Brest, featurettes about the films' success and casting process, a music special and a location map.
Also releasing this week on Blu-ray and DVD: Brewster's Millions (1985, a Shout Select release); The Fugitive Kind (1960, a Criterion Collection release); Jexi; Line of Duty; The Mindy Project: The Complete Series; Running with the Devil and Veep: The Final Season.