There have been a few memes floating around the internet about how the summer movie season looks like we traveled back to the 1990s. With The Lion King, Men in Black and Toy Story displayed on theater marquees, you cannot deny that it looks that way.
As much as that nostalgic site tugs at our heartstrings, some of the year's most notable releases are features we didn't have connections to previously. Titles like Booksmart, The Art of Self-Defense and The Farewell all wowed. But Netflix isn't doing so bad either.
The Perfection, Always Be My Maybe and even the Adam Sandler-starring Murder Mystery left many viewers — including myself — impressed. That continues with this week's releases — the sweet family film Otherhood and the tension-filled true-story drama The Red Sea Diving Resort. So, no matter your particular niche, there's a summer movie ready to be added to your queue.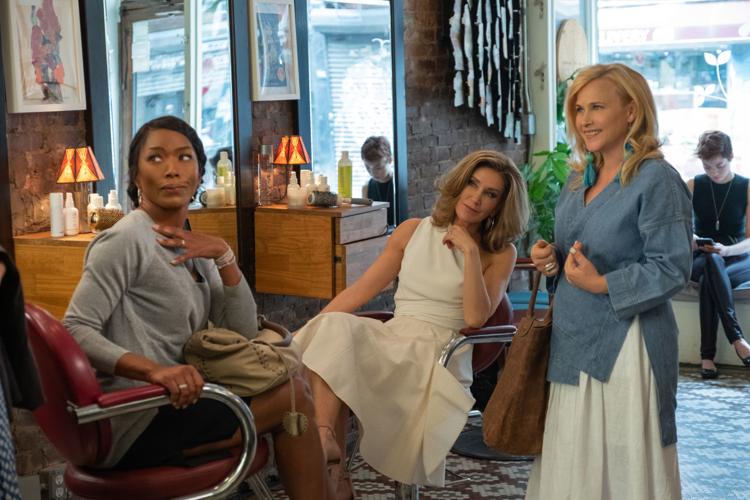 Pushed back from its original spring release date (due to the college admission bribery scandal involving star Felicity Huffman), Otherhood is finally seeing the light of day, and just in time to give mothers and their children some warm feelings before school is back in session.
Admittedly, Otherhood looks like a throwaway adult family movie. The film's uninspired poster looks like a Lifetime movie, while the trailer is all smiles and pop music to cheaply pull you in. Despite its candy-shell coating, it's surprisingly profound and emotionally deep.
Starring a dynamite trio — Angela Bassett, Patricia Arquette and Huffman — Otherhood centers on three mothers who decide to travel to the Big Apple to reconnect with their adult sons. It's a tender coming-of-middle-age story about growth and restoring bonds.
What's most shocking about this film is how well developed both sides of the familial coin are. If you're an empty-nester, you will identify with the struggle of finding yourself again after your children have grown up and moved away.
Each of the women is facing her own obstacles, but they don't want to be text-only parents — or as the film describes it, "others" and not mothers. As a relatively new parent, it certainly has me taking notes about keeping my relationships close (but not close enough where I push them away). It's all balance and trust, and Otherhood understands how valuable those characteristics are to have as a parent.
On the flip side are the internal battles amongst the sons (Sinqua Walls, Jake Lacy and Jake Hoffman). Whether it's career directions, relationship issues, or failing to be open with the people who love you, Otherhood digs into each of these aspects in tender ways.
Not every relationship wraps up as well as others, but the film's journey is what gives Otherhood its staying power. Without the heartfelt performances from the three leading ladies and the talents who play their on-screen sons, this film would be another title for dollar bin. Fortunately, thanks to the well-sold drama and truth revelations, it's a cozy Netflix watch.
The Red Sea Diving Resort
TV-MA, 129 minutes.(tncms-asset)de44ff18-b56f-11e9-af62-00163ec2aa77[2](/tncms-asset)
For audiences looking for something more suspenseful, Netflix also has The Red Sea Diving Resort. Inspired by the true rescue mission of the early '80s, the film stars Chris Evans in a story of a group of Mossad agents and Ethiopians who used a deserted Sudan holiday retreat to smuggle thousands of refugees to Israel.
Resembling films such as Argo and The Zookeeper's Wife, Red Sea is about humans coming together to help each other. Those often are the most uplifting and inspiring movies to watch. It's a film that hits at nearly every emotion. Many scenes will have you biting your nails from the intensity, while others will have you shedding tears. It's not always the easiest watch, but the film knows when to bring in the comedy to lighten it up.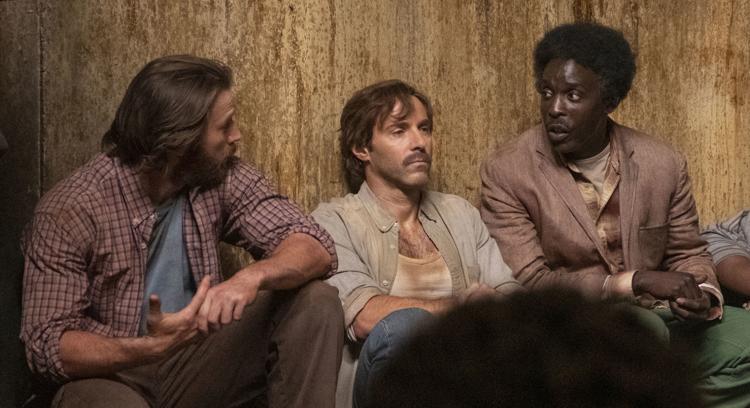 The bonds among the people who pose as the hotel employees (including Alessandro Nivola, Haley Bennett and Michiel Huisman) is as flavorful as the trio from Jaws. There are small moments they share that instill the characters with likability and believability. You root for their successes and laugh and cry with them along their chilling journey.
Evans, who is sporting his Infinity War beard and hair, carries the film well as the charismatic undercover hotel runner. He's the driving force of the movie alongside Michael Kenneth Williams' role as brave local Kabede Bimro. Their character growth during this mission elevates the material.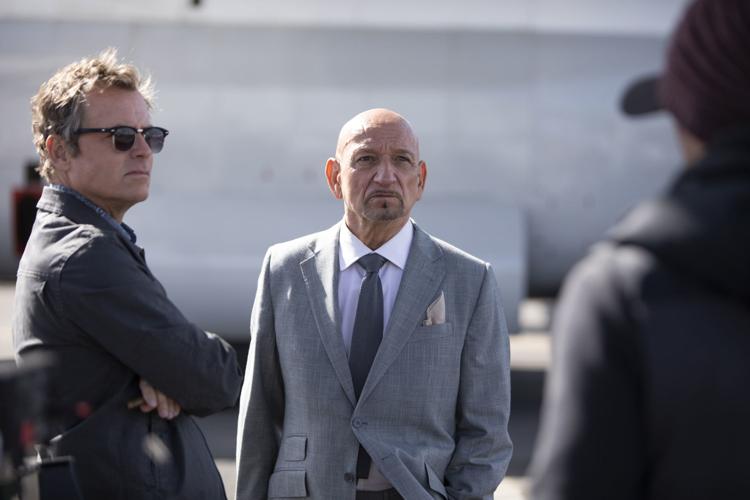 Red Sea undoubtedly has a Hollywood spit shine, with its modern musical score (better fit for a Nicolas Winding Refn film), heavy stylization and story conveniences. That said, the act of heroism and human sincerity at its center keep it sharp and worthwhile. It's a crowd-pleasing historical tale with magnetic performances and heart.
Both Otherhood and The Red Sea Diving Resort are now available to stream on Netflix.