This week's Blu-ray releases share a common theme about human connection, whether it is a romance between lovers, the evolution of friendship or the horrors within a family.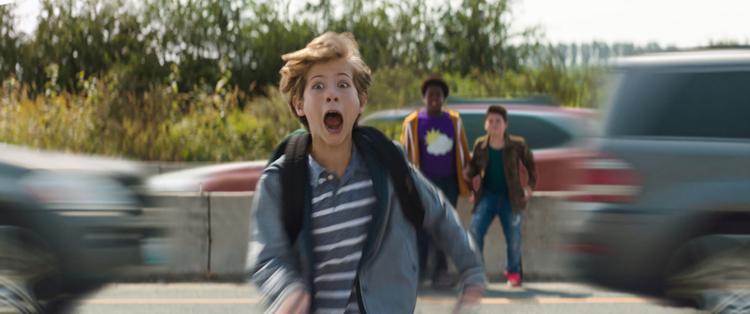 Let's begin with the lightest of the movie quad.
Good Boys is another comedic entry from producers Evan Goldberg and Seth Rogen. The filmmaking duo started making audiences laugh with 2007's Superbad — a film that, while still funny, arguably hasn't really survived the social shift.
In recent years, Goldberg and Rogen have been releasing progressive comedies that work with the tools within their sandbox of jokes but also steer more away from the mean-spirited nature of the films they've made before. They've grown up, and so has their comedy. We can certainly cherish what they made, but it's cool that they are not giving up on comedy like director Todd Phillips apparently is because of "woke culture." Instead, they use it to their advantage.
Good Boys centers on a trio of sixth graders known as "the Bean Bag Boys." Max (Jacob Tremblay), Lucas (Keith L. Williams) and Thor (Brady Noon) named their bromance after the fact that they like to chill out and analyze their existence on their bean bags at home. These are sensitive dudes, or at least Lucas rocks the title as the moral driver.
They embark on a journey of ditching school after they become victims of a Sandlot-like plot. Rather than having a big dog take their signed baseball hostage, it's a drone — owned by Max's dad — that falls in a teen girl's backyard. The boys were trying to educate themselves on how to kiss a girl by studying one, but circumstances didn't go their way. They are now caught up in a messy situation where they have to make a desperate exchange: drugs for the drone.
It's smart of Universal to make it apparent that even though this movie has three kids pictured on the front cover and has "good" in its title," it has a hard R rating. The kids cuss like they're in a Martin Scorsese film and get into all sorts of high jinks. But it's all good fun. There's a lot of heart to go around. You can't help but love these boys. The best scenes involve them carefully thinking about their behavior around women before they act. Even if they take the wrong route, there are lessons to be learned and consequences to face.
The movie is an absolute delight that had me cracking up from beginning to end. It also works on a narrative level. The film's ending (and I won't give away the details) is surprisingly authentic to real life. Goldberg and Rogen have always been good about exploring the concept of friendship deeper with each film they make. Good Boys might be one of the best endings to a movie yet.
Extras: The Universal Pictures Home Entertainment release includes an alternate opening (thankfully, this wasn't it, as the film adds more elements to its ending to make it more special); deleted and extended scenes; character profiles and behind-the-scenes featurettes; a short but cute gag reel; and a feature commentary with director Gene Stupnitsky and producer Lee Eisenberg (both of whom also wrote the movie).
The Daytrippers (½) Speaking of Superbad, its director Greg Mottola fashioned a Woody Allen-esque family drama in the mid-'90s called The Daytrippers, and it's a stunner.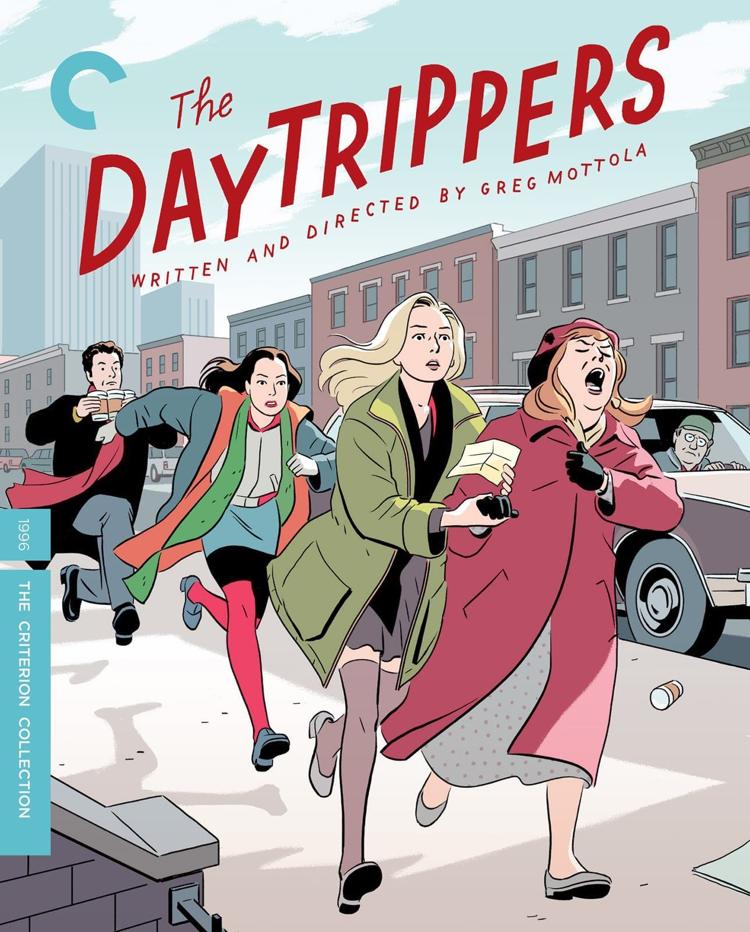 Now in the Criterion Collection vault with a restored spit-shine and new supplemental material goodies, The Daytrippers is not far off from the work of filmmaker Paul Mazursky (Next Stop, Greenwich Village) and Noah Baumbach (the upcoming Marriage Story). The language is elevated and sees its characters — mostly one — speaking like a pretentious novelist. The surrounding characters' reactions are extremely funny, especially when it comes to protecting one's ego.
The story is dead simple. It focuses on a dysfunctional family (including Liev Schreiber, Parker Posey, Anne Meara and Pat McNamara) helping a happily married member (Hope Davis) investigate her husband, who may or may not be locking lips with an unknown party.
It's a silly but dramatically rich film. There's an organic flow to it — the family operates exactly how you think they would in this particular series of events. They bounce around town, meet new people and are each tested by conflict. Everything about the film feels honest to the human experience. I related to Schreiber's self-obsessed nature, Davis' anxiety and Posey's uncertainty. All the characters are fleshed out and could be people plucked out of your family. Nothing about the film is one-note.
Some may not find entertainment in delving into the dark sides of romantic relationships. I know whenever I saw the movie Blue Valentine, it gave off this sense of hopelessness that made you want to give up. But The Daytrippers is more enjoyable than that. It's a cautionary tale of sorts that also humorously pokes at the kookiness of family. It's perfect for Thanksgiving consumption.
Extras: The Criterion Collection release (available through Criterion.com and at Barnes & Noble) includes an exceptional cover art design (featuring R. Kikuo Johnson's Sunday comics-style art); a new 4K digital restoration; a new filmmakers' audio commentary; sit-down interviews with the cast and director (dishing about stories from making the film and how the material changed them); a 1985 short film by Mottola, titled "The Hatbox" (with audio commentary); and an essay by critic Emily Nussbaum that's included in the booklet.
Snow Falling on Cedars () This 1999 drama is based on a novel and moves like one on screen. There's a lot of things going on all at once, and it could either make you sleepy or leave you exhausted.
To simplify its multi-layered story, Snow Falling on Cedars is about young love and a murder trial that happens a decade later. The lovers are played by Ethan Hawke and Youki Kudoh. They met around the time of the attack on Pearl Harbor, when emotions were running high and Asian Americans were subjected to racist hostilities and detention born of hysteria. From here, the U.S. government seizes the property of local Japanese American civilians and sends them off to internment camps, a shameful chapter in American history that is often overlooked.
Snow Falling on Cedars is a courtroom drama with vivid flashbacks. The historical side of it is immensely fascinating and heartbreaking, while the romance will turn on the waterworks from time to time. Unfortunately, the film is not consistent with its dramatic beats. The level of emotional intensity lets off too often, and it wraps up rather unconvincingly. I imagine it's a tricky narrative to put inside this two-hour box. It's a commendable albeit flawed effort.
Bravo to the gorgeous cinematography, however. There's a great bonus feature that sees the film's director of photography giving viewers a 101 course in color grading.
Rated PG-13, 128 minutes.
Extras: The Shout Select collector's edition release (available through shoutfactory.com/shop) includes a new 4K transfer and restoration (supervised by cinematographer Robert Richardson); a new documentary featurette about the film's making (featuring new interviews with the director, author, cinematographer and composer); a director's audio commentary; "Spotlight on Location" episode on the film's creation and production; deleted scenes and a theatrical trailer.
Apprentice to Murder (½) This 1988 horror mystery has a premise that was bound to scare and engage, but it's a lackluster attempt that loses you within the first few minutes, when it feels like a goofy TV version of The Shining. (That was not a jab at the Steven Weber miniseries.)
Apprentice to Murder stars Donald Sutherland, Chad Lowe and Mia Sara. Based on a true story, the film concerns a preacher who sees Satan everywhere. As a result, he trains his son to detect evil, which leads to the two committing several murders "in the name of Jesus Christ."
What could have been a haunting marriage of religion and horror is more compelling to think about on paper than it is to experience. I got more out of the analyses in the special features than anything in the movie. Even if the Arrow Video-produced extras are terribly edited, the speakers themselves provide insights that deserve their own documentary. (Knock, knock, Shudder.)
Extras: The Arrow Video release (available through MVDshop.com) includes a new 2K transfer of the original 35 mm interpositive; a new audio commentary with author and critic Bryan Reesman; a new video interview on religious horror cinema with author and critic Kat Ellinger; new interview with cinematographer Kelvin Pike and makeup supervisor Robin Grantham; and a reversible sleeve featuring original and newly commissioned artwork by Haunt Love.
Also available this week on Blu-ray and DVD: 47 Meters Down, Uncaged, The Angry Birds 2 Movie, The Big Bang Theory, The Final Season, The Far Country (1954, an Arrow Academy release), Flowers in the Attic (1987, an Arrow Video release), The Nutty Professor Collection (a Shout Select release), The Peanut Butter Falcon and Road Games (1981, a Scream Factory release).