Remarkably, filmmaker James Cameron was the king of the box office world for over 20 years. But now, with the inextinguishable craze for superhero movies, it was only a matter of time before one of them swept up the most significant cash pile. As of last month, the No. 1 spot belongs to Avengers: Endgame, the epic conclusion to Marvel's Infinity Saga. And now you can throw more money in Disney's bank by purchasing Endgame on an HD disc.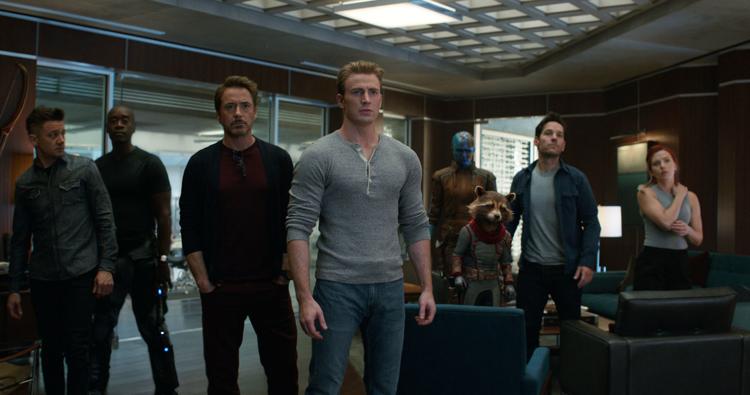 Avengers: Endgame (★★★★)
Rated PG-13, 182 minutes.
Available Tuesday on 4K Ultra HD, Blu-ray, DVD and Digital HD.
Disney is taking over the world. They are buying all kinds of properties and services that I wouldn't put it past them if they one day produce Mickey Mouse dollars, or have us driving Disney cars using Disney fuel.
Jokes aside, most of what Disney puts out is pretty good. So, I guess I will keep transferring my paycheck to them. But if anything of theirs is worth owning lately, it's Avengers: Endgame. The juggernaut arrives in stunning 4K UHD and hair-raising Dolby Atmos sound this week. And it's every bit as explosive as it was in the theater (if you caught it in IMAX or 4DX).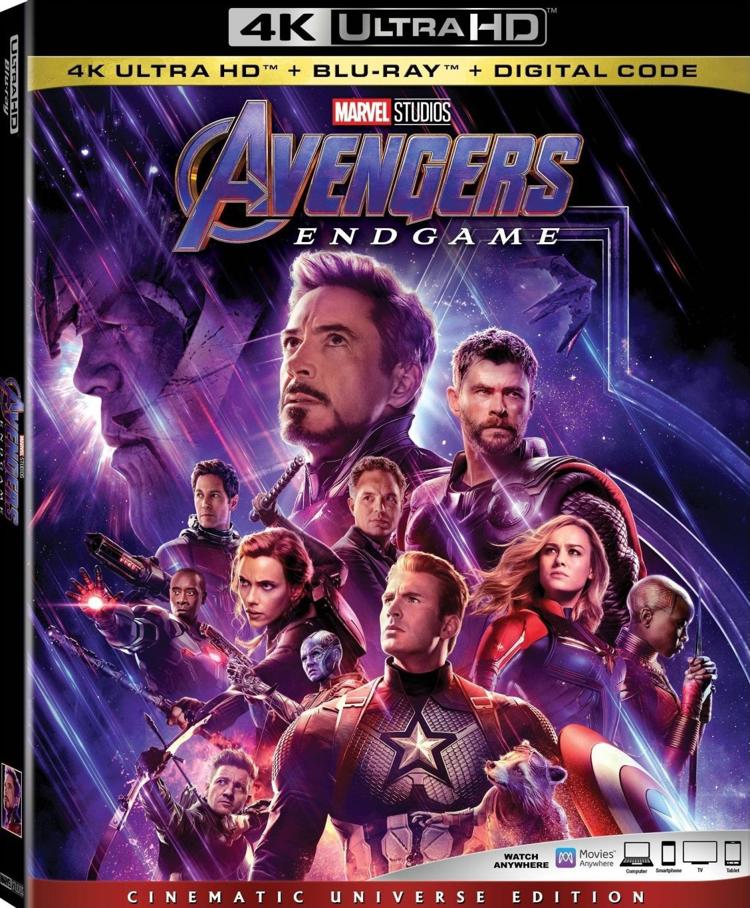 You may have already secured a digital copy two weeks ago, but this week's combo pack also includes a digital copy, a 4K disc, a standard Blu-ray and a boatload of featurettes and extras to give fans more bang for their buck. The film itself in the 4K picture quality looks absolutely [insert any positive adjective in the book]. If you were to look at the Blu-ray and 4K side by side, you would quickly admit that it's no contest. So much money was put into the production of this movie. So much money was collected from audiences because of it. And now you can only expect that Disney would return the favor by making the ultimate shiny product for home consumption. While you may recognize a few grains or odd moments colored here and there (because of the film's heavy use of CGI), the sheer scope of the story and surrounding visuals and audio results fashion one of the best cinematic experiences for your home.
In terms of bonus material, the already released gag reel is enjoyable, especially if you love the characters and the actors who play them. It seems as though everyone has the best time filming these movies, and many of the line flubs and overall silliness on set highlights that.
There are also quite a few deleted scenes, most of which are only 30 seconds long. If you've been active on the internet, you may have seen an omitted scene of the superheroes taking a knee for a certain character. It sparked a huge debate online about whether on not the deleted scene should have stayed in. There are a couple deleted scenes that would have elevated the material and emotional impact. But when the movie is already three hours, it's understandable that the filmmakers had to kill their darlings. As much fun as more interactions between Tony Stark (Robert Downey Jr.) and Pepper Potts (Gwyneth Paltrow) would have been, in light of how things wrap up in this conclusion, the groundwork laid down by the previous 21 movies remain a powerful contribution to the impact of the finale.
Other featurettes include a touching tribute to Stan Lee (the late creator behind so many of Marvel's most iconic characters); a nice look back at Downey Jr. and Scarlett Johannson's roles in the Marvel Cinematic Universe (including early screen tests and cast reflections); a goofy special on the plus-sized Thor and Chris Hemsworth's makeup process; and a dive into the Russo brothers contributions to the MCU and pop culture at large.
As heartwarming and insightful as these extras are, the one that means the most to me is a featurette titled "A Man Out of Time: Creating Captain America." Captain America (Chris Evans) has long been my favorite character in the MCU. I love Thor and the smile he puts on my face, but I find myself often getting lost in the themes explored through the character of Captain America. His solo films are my favorites of the litter, and the Russo brothers brought him to life. So to examine how he was brought to the screen, the challenges everyone faced with his arc and making him a genuine hero, it resonates. All that hard work paid off. Big time.
■
Pokémon Detective Pikachu (★★½) — I like so many other '90s kids grew up on Pokémon. I could spend the remainder of this review discussing how much it meant to me and sparked some great friendships. That said, I was extremely excited about a live-action Pokémon film, primarily when it features the voice of funnyman Ryan Reynolds. The possibilities are infinite. But it's also important to note that I've grown as a movie fan and a person since I was dueling with play cards and giving my life over to Gameboy adventures. So, there's needs to be growth in the film as well. It can't just be a mere tug at my nostalgic heartstrings.
Well, that's where I am sad to report that this film loses its thunder. It's a perfectly entertaining film. I laughed a few times, jumped up at the sight of a Pokémon that's a deep cut and wanted to squeeze Reynold's adorable computer-generated titular character. However, it's a standard story that's still for my 9-year-old self. It often feels like you're watching a cartoon. Go figure because it's a movie targeted at kids, but there are some children's movies out there that transcend the box they're thrown in, and Pokémon Detective Pikachu isn't one of them.
It looks good, though. I mean, it doesn't have the best animated characters compared to the photorealism of the new Lion King, but a lot of focus was put into Pikachu. In 4K, you can see all the little yellow hairs sway in the breeze and the glare in his eyes. For that, I have to commend the filmmakers and disc makers. It's a sharp picture. So, if you want to entertain the kiddos and provide them with something that isn't going to rot their minds completely, Pokémon Detective Pikachu is harmless. It's just not extraordinary like it had the potential of being.
Rated PG, 104 minutes.
Extras: The 4K Ultra HD release contains no supplements on the 4K disc. But the Blu-ray includes a slew of juicy extras, such as an alternate opening, a clever audio commentary for Mr. Mime, a special with Ryan Reynolds, a music video, a making-of featurette, and more.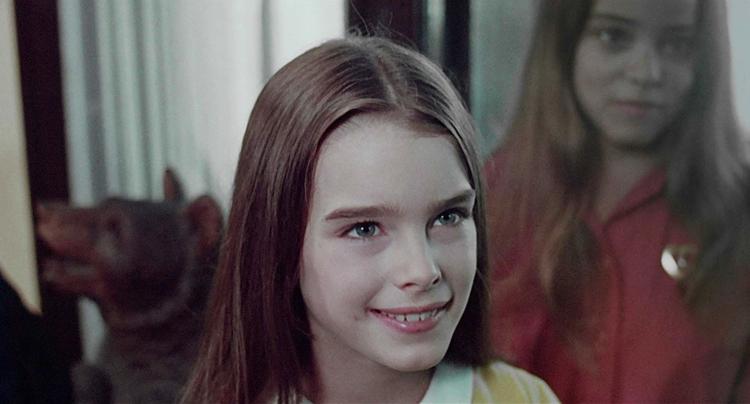 ■
Alice, Sweet Alice (★★★½) — Also known as Communion, this 1976 slasher film predates horror classics like Halloween and Friday the 13th. While those films may have taken inspiration from Alice, Sweet Alice, it's undeniable that this film formed some of its ideas after movies like Black Christmas and Don't Look Now. The way the film uses misdirection as a tool is comparable to them. Because of that, it only gets better with repeat viewings.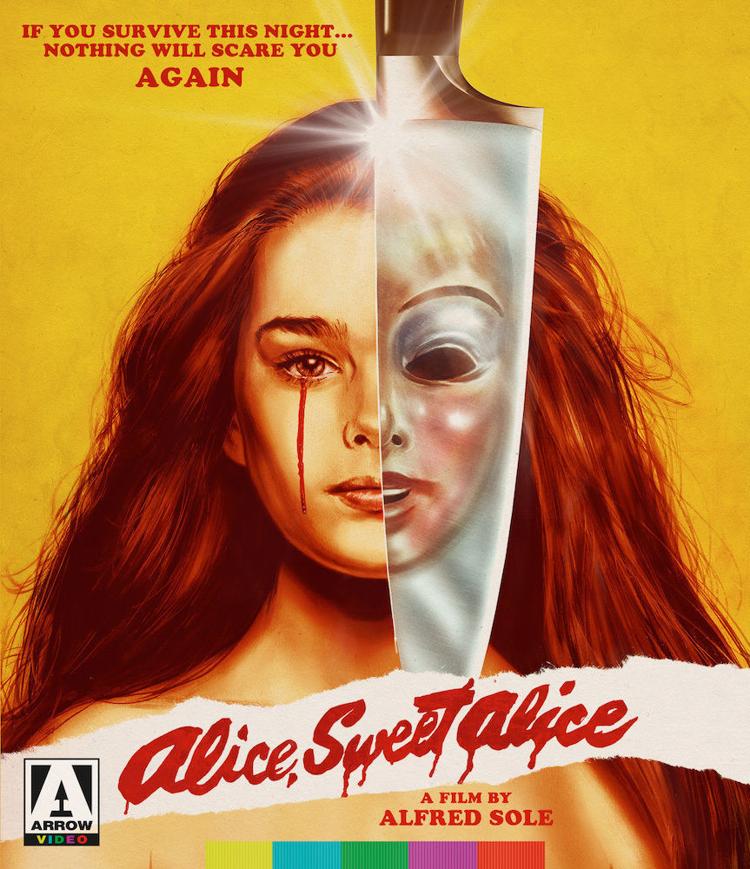 Released through Arrow Video on a special collector's edition, Alice, Sweet Alice concerns a 12-year-old girl named Alice Spages (a terrific Paula E. Sheppard). She comes from a broken home but lives a Catholic life alongside her little sister, Karen (a very young Brooke Shields). There is jealousy in the air and repercussions because of the family's divorce — and then murders happen. All signs point to it being Alice. But could a girl wield a knife and carry out the devil's business? That question is the twisted fun of the movie.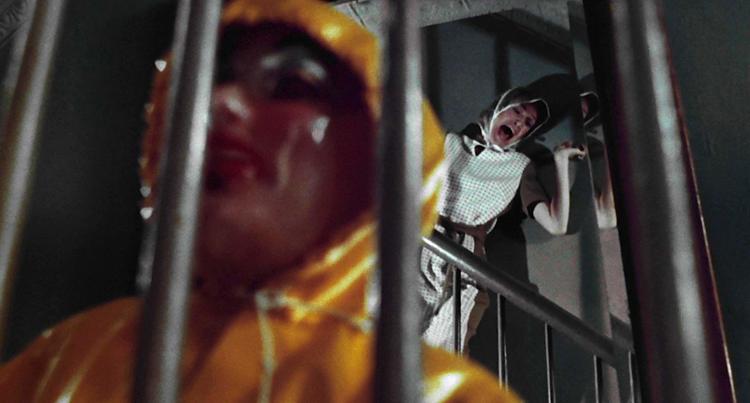 The slasher genre is oversaturated. The formula hasn't changed, but the thrill remains intact (if you know what you're doing). Director Alfred Sole (Pandemonium) knows what he's doing. He cleverly uses camera tricks and editing to play the audiences like a fiddle. A lot is cooking on this film's hot plate of themes, most notably in the religious department. It's not just a slasher filled with blood; it's more of a family drama with horror elements sprinkled throughout. Often those make the best, most lasting horror films. How this movie isn't a bigger deal is a head-scratcher, but Arrow Video believes in it. And you should, too.
Rated R, 107 minutes.
Extras: The Arrow Video collector's editions includes a cardboard slipcover with unique reversible cover art, a folded poster and an informational booklet. The film is a crisp 2K restoration of the original theatrical version from the original camera negative. The colors and contrast smell of fresh paint, making the film look great for its age. Special features include a new audio commentary with critic Richard Harland Smith; an archival commentary with co-writer/director Alfred Sole and editor M. Edward Salier; an interview with Sole about his career starting in dirty movies (like Francis Ford Coppola) and what led him to this film; new interviews with composer Stephen Lawrencem, actor Niles McMaster and filmmaker Dante Tomaselli (also Sole's cousin); a tour of the original shooting locations; an alternate TV cut of the film; deleted scenes; alternate opening titles; a trailer and TV spot; and an image gallery and the original screenplay.
Also releasing this week on Blu-ray and DVD: All is True; The Blacklist: Season 6; Endless Love (1981, a Shout Select release); Forbidden World (1982, a Scream Factory steelbook release); Galaxy of Terror (1981, a Scream Factory steelbook release); Iron Man on 4K; Iron Man 2 on 4K; Iron Man 3 on 4K; Thor on 4K; Thor: The Dark World on 4K and Wagon Master (1950, a Warner Archive release).