Every year at a film festival, I start with great hopes of seeing many movies. But as the in-between film chatter, food and events get into motion, the amount of time I spend schmoozing grows and time spent in front of the screen slows. It's a sad state of affairs, especially when that festival has attention-grabbing features such as A24's The Humans and Kenneth Branagh's much-talked-about Belfast.
The Dallas International Film Festival's 15th year took place Oct. 8-10 at the Alamo Drafthouse Cedars in Dallas. The festivities kept to one weekend instead of its usual weeklong affair. However, that didn't stop DIFF from adding juicy, thoughtful films and projects to its lineup. And what's bigger than the latest films from Wes Anderson and Mike Mills?
The French Dispatch
Opens Oct. 22 in larger markets and Oct. 29 in Dallas-Fort Worth.
The French Dispatch features precisely the kind of cinematic ingredients we've come to expect from filmmaker Wes Anderson: a cast including all of Hollywood playing quirky, quietly contemplative characters; a pastel color palette; and an infectious charm spread across all aspects of its filmmaking.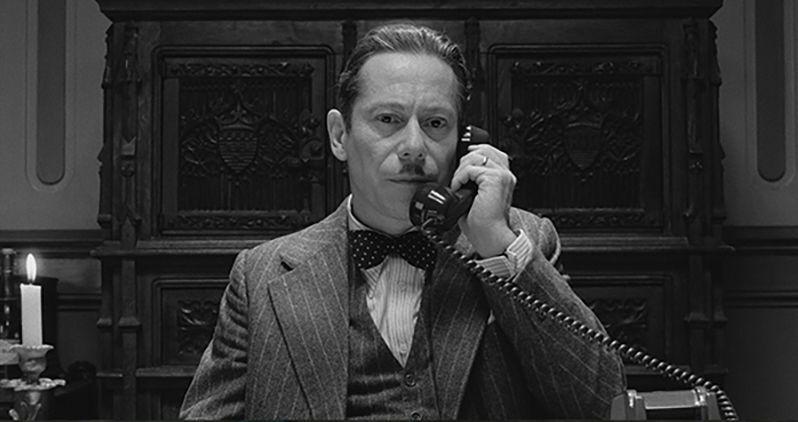 Many have joked that this is "the most Wes Anderson movie ever," and sure, it certainly sees Anderson leaning into all the ingredients that make his movies his. However, it all amounts to great storytelling and wonderfully compelling entertainment that blends various art forms and exceptional performances.
Anderson's follow-up to the weird but profound stop-motion animated adventure Isle of Dogs is set to arrive on Oct. 29. It is a love letter to journalists "set in an outpost of an American newspaper in a fictional 20th Century French city and brings to life a collection of stories published [in its titular] magazine."
Sometimes, taking in its story is almost as overwhelming as its official plot description. It features many, many stars (including Benicio del Toro, Adrien Brody, Tilda Swinton, Frances McDormand, Timothée Chalamet and Bill Murray) and an onslaught of stories within a nearly two-hour window. You might even want to reserve back-to-back showtimes of watching the film so that you can release the pressure you're placing on a new Wes Anderson movie and pedal to keep up with its multi-layered narrative.
For me, I got so swept up into the immaculate production design (Oscar voters, ready your ballots) and different art forms. There's a fantastic animated sequence that displays a Michael Bay's worth of blockbuster fireworks. Anderson's transitions from one story to the next are so delightful. Prepare for a hilarious sight gag of room service traveling through a building, a quiet street that becomes populated just as the sun greets the day and a theatrical play with gorgeous lighting.
Someone said The French Dispatch is like traveling into the soul of cinema, and I wholeheartedly agree. While it may not be as straightforward or flow as organically as The Grand Budapest Hotel (my cup of tea), there's so much creative magnetism within that it'll knock your socks off. It truly is a love letter to journalists and filmmaking in general. We might as well call it Wes Anderson's Citizen Kane.
Key highlight: Jeffery Wright's section in the film where he channels James Baldwin and Tennessee Williams.
C'mon C'mon
Nobody can craft cinematic visual essays quite like filmmaker Mike Mills. Through being so deeply in touch with humanity and philosophy, he has a way of melding together so many ideas, questions and observations about how we live our lives and filters them through a powerful narrative about family. It's no doubt that Mills pulls from his own life experiences with loss, grief and navigating the ever-shifting emotional and mental landscape within ourselves. That's true of his 2010 drama Beginners and 2016's 20th Century Women (a personal fave) — and it carries over into his latest stroke of poetic genius, C'mon C'mon.
C'mon C'mon stars a never-better Joaquin Phoenix as a radio journalist (yes, take that, Joker) who's traveling across America to talk with children about their perspectives of the world. He asks them big existential questions, as if Mills is ditching a script to make a real documentary, and what we get is honest answers. (Something tells me he probably did take that approach.)
Phoenix's character, Johnny, asks these kids (and us, really) what we will remember, what we are going to forget and what makes us connect. Each interview feels genuine and enlightening. From New York, Los Angeles and New Orleans, there's so much beautiful insight from these young minds.
As Johnny is chasing knowledge across the nation, he's paired up with his young nephew, Jesse (an equally as terrific Woody Norman). Jesse's single mother Viv (an award-worthy Gaby Hoffman) is pulling a heavy load of responsibility. She's trying to aid Jesse's struggling father (Scoot McNairy), work to keep a roof over her family's head and essentially brush her teeth while eating Oreos when taking care of her son. (Any parent can relate.) Johnny agrees to step in and take Jesse on his trip, which will challenge their thinking and the way in which they live their lives.
C'mon C'mon is one of the most human stories of the year. Mills removes all the cinematic accoutrement by using striking black-and-white photography to keep audiences centered on the characters, the stories told and the poetic language of it all.
Mills often features his actors reading works by other poets and authors that mirror what the characters are going through. Phoenix will read from a children's book, and you'll see images of Johnny and Viv struggling while their mother is on her deathbed, Jesse's father showing warmth toward his family followed by anger or confusion, and Viv sacrificing everything to be a loving and caring mother to her child. It all hits like a shotgun blast to the heart.
C'mon C'mon could be summed up in one scene featuring Jesse excitedly talking to his uncle about how trees communicate with each other through subterranean networks of fungi. It's a scene that shows the brilliance of a child and how they can teach us so much because they're so full of wonder and optimism. After all, what is life without the need to connect?
Mills' film is a beautiful and human visual essay about connection and how mothers wear superhero capes. A lot can be learned and admired. Give it your time and witness the rewards.
Key highlight: A moment when Jesse and Johnny scream out their frustrations.