Many people had the impression in 2014 that the Keanu Reeves action vehicle John Wick would be another revenge tale to add to an already-towering pile. Little did we anticipate that it would be so locked and loaded with human drama and deeply rooted mythology. Nor was it foreseeable that it would grow to become one of the most richly satisfying franchises to grace the silver screen.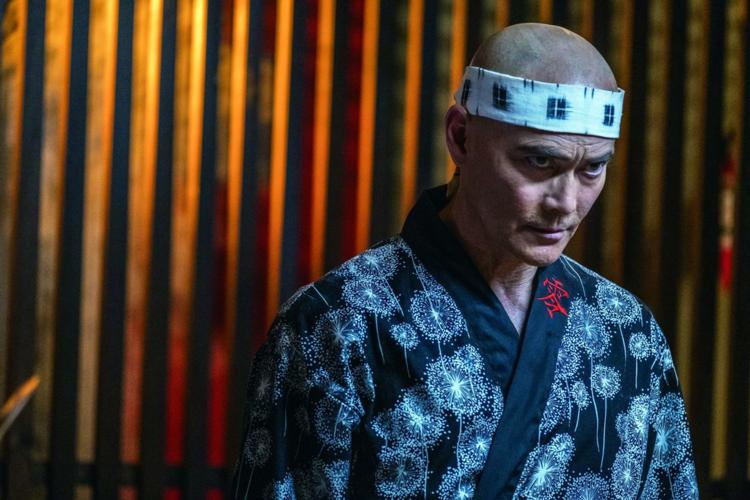 There's a seemingly endless list of elements that have earned the John Wick series its wings. Besides its code of ethics and actors who do many of their stunts, one notable aspect is the multidimensional villains. They aren't your typical mustache-twirling bad guys. They all want John Wick dead, but they have reasons for doing what they do, just as John does. Whether it's a crime boss trying to protect his ill-fated son or a member of a prominent family chasing a position of power, the antagonists of the franchise have made their mark and continue to break beyond expectations.
"It's a testament to [filmmakers Chad Stahelski and David Leitch as well as Reeves] for their ability to create a world full of action and also cross genres," said John Wick: Chapter 3 — Parabellum star Mark Dacascos, the series' latest villain. "All the characters they create have real humanity and relationships. With [Reeves] and his character leading the way, it opens it up for all of us, including antagonists, to be real people."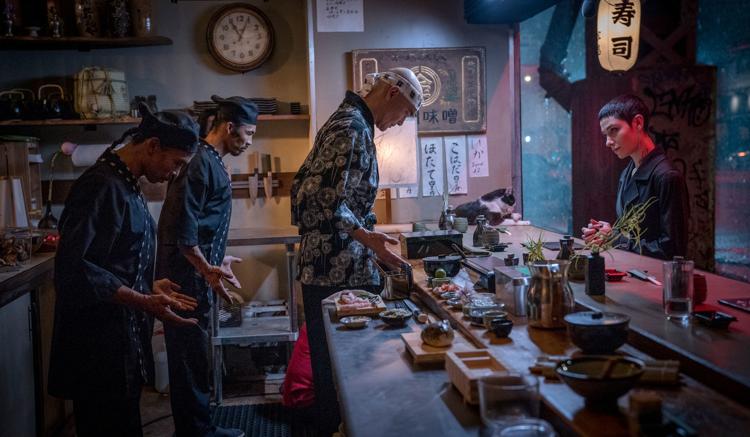 Dacascos, the 55-year-old actor known for roles in Double Dragon and Only the Strong, portrays kung fu sushi chef Zero in the latest addition to the Wick series. Zero leads an elite team of assassins who are hired by the chancellor of the High Table (with Asia Kate Dillon as the Adjudicator) to take out John for his breaking of a central rule: taking a life on Continental Hotel grounds. Zero is ruthless and is shown mowing down those who get in the way of his mission. More engrossingly, he has a deep respect and admiration for John.
As the Hawaiian-born Dacascos noted in our recent interview, if Zero hadn't been tasked with killing John, the two of them could be besties.
"[Stahelski] so easily could have traveled down a safer or more conventional path with Zero, but he didn't. It could have been a subtler view of admiration, but he went for the quirkier takes that were turned in," Dacascos said. "I cannot thank [Stahelski] enough for showing Zero in that light."
The scene that best illustrates this eccentric shift in tone is a sit-down between Zero and John at the Continental Hotel. Similar to the chase between John and Cassian (Common) in Chapter 2, John leads Zero to the protected area, where the two hit men are forced to lay down their weapons and leave their differences outside the grounds. Rather than share their favorite alcoholic beverages at the hotel bar like in Chapter 2, Zero sits uncomfortably right next to John in the hotel lounge and — to John's and the audience's surprise — reveals that he's John's biggest fan.
"When we shot that particular scene, it was the first dialogue scene between [Reeves and me]. Before we rolled the cameras, [Stahelski said], 'Before I tell you how I see it, I'd like to see what you guys bring to the table and what we can play with,'" Dacascos recalled. "We had a great skeleton to work with from the writers, but as we rehearsed the scene, we made a few tweaks. So, we did certain things, and after the take, [Stahelski] called cut. There was a quiet in the room and, from what I remember, [Reeves] started laughing. He exclaimed that it was too funny and began to question whether it would work the John Wick tone. But then [Stahelski] said, 'I love it! We're doing it!'"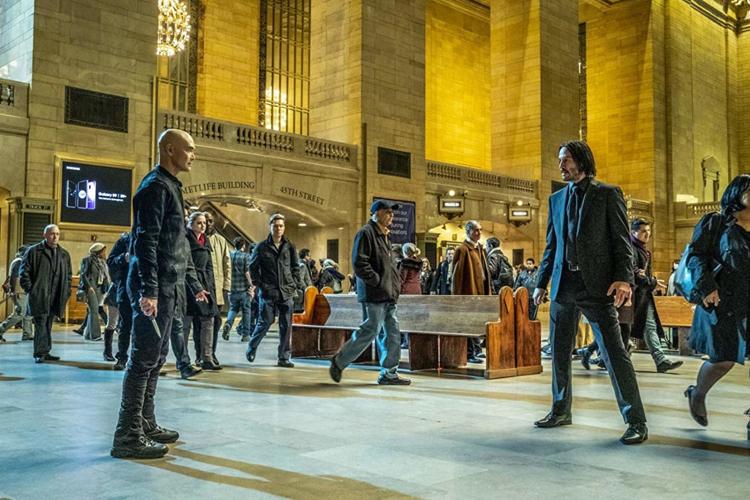 Dacascos brings levity to the franchise, but it was still essential for him to ground the character. He didn't want Zero to come off as a joke from that hotel sequence onward, so he explored the other colors of his character's palette.
"In the end, Zero plays by the rules. He's honorable and has Japanese culture in his DNA. He's going to take care of the job, but that doesn't mean he can't have feelings," Dacascos said.
For how multi-faceted Zero is, you would think Dacascos had an ample amount of time to construct the character. That was not the case. Initially, another actor was signed on to play the part, and Stahelski approached Dacascos for a possible role in the franchise's future.
Three months later, though, that invitation graduated to an official offer to be Chapter 3's lead villain.
"Of course, my heart skipped a beat," Dacascos said with sincere enthusiasm. "I said yes before even reading the script, because my wife and I are such big fans of the first two films. But as soon as I read the script, which I loved, I asked [Stahelski] when he wanted me to come out. He said, 'Come tonight.' So, I got on a red-eye that Monday night, arrived at the set on Tuesday, prepped on Wednesday and shot on Thursday. It was that quick!"
Compared to the other talent like Halle Berry and Reeves, who prepared for six months with Stahelski's stunt team, 87eleven Action Design, Dacascos searched for his character day by day during production. It wasn't until two weeks into shooting, the day they shot the fanboy sequence on the couch, that he felt things finally clicked for him.
"It was then that I started to feel Zero in my bones," Dacascos said. "Fortunately, I had trained all my life in martial arts and was prepared before the shoot. I was sort of ready to go without knowing it. In spite of all my preparation and experience, I had to hang on for my life and do my best to keep up. [Stahelski] is highly accomplished and skilled in martial arts, and I feel like he has raised the bar from John Wick 1 and 2."
Dacascos speaks the truth. Chapter 3 includes some of the series' most impressive action sequences and most well-rounded characters. Stahelski proves time and time again that he knows how to frame a shot and make the action visceral. He also displays an expert ability to cast the right people. Looking at Dacascos' performance, it's evident there was no better talent for the job.
John Wick: Chapter 3 — Parabellum is now playing in theaters.