As someone who has an incredibly difficult time managing anxiety, I find comfort in watching movies about the subject. Whether it's a character or a circumstance in the plot that I relate to, it helps me feel less alone. Even better is to have a sugar-flavored follow-up movie to help the medicine go down. This week's Blu-ray releases shine the spotlight on difficult topics and help to heal.
The Prisoner of Second Avenue
★★★½
Rated PG, 98 minutes.
Available today on Blu-ray and DVD through the Warner Archive Collection.
One of my all-time favorite films is 1960's The Apartment, a Jack Lemmon-starring feature that released at a time when movies weren't so daring. It's a film that makes you laugh until it hurts but also causes you to rethink how you behave and interact around others.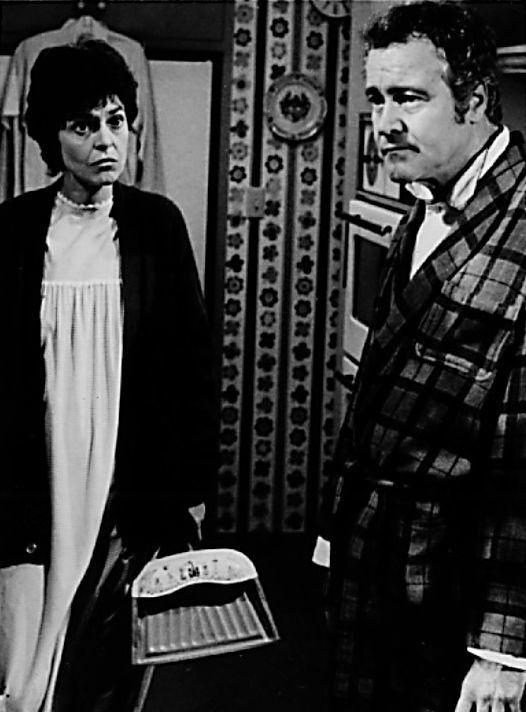 1975's The Prisoner of Second Avenue, also starring Lemmon, is not far off. Its story centers on a couple (Lemmon and Anne Bancroft) who suffer indignity after indignity. They both lose their jobs at one point, their apartment is robbed, and they have a handful of heated encounters with their neighbors. The film is about being pushed to your limits — feeling as though you have nothing left and are desperately searching for a silver lining.
The musical score and certain scenes may feel out of place (one joke about rape doesn't land well), but so much of what happens relates to the human experience. I certainly found myself identifying with Lemmon's frustrations and Bancroft's feelings of failure.
Lemmon is the king of portraying nervous characters who use their words to back themselves out of uncomfortable corners. Though his character comes off a bit more like a jerk than usual, especially toward his wife, Lemmon finds the comedy in tragedy and sells a breakdown remarkably. One scene can feel like a comedy of errors (like when Lemmon chases down a young Sylvester Stallone through Central Park), while another instance can inch toward something more raw and scary, such as pointing a knife at your wife without realizing it.
The film's tone can be uneven. It's hard to believe all the feelings it evokes were deliberate on behalf of the actors and filmmakers. It's as if time has assigned it new meaning, making it a more interesting experience.
So, if running up and down the emotional spectrum sounds ideal, allow The Prisoner of Second Avenue to lock you behind its bars for 100 minutes and free you a changed person.
Extras: Available today online at wbshop.com/warnerarchive and at Movie Trading Co., the Blu-ray release includes an 8-minute segment of Bancroft in a 1977 episode of the variety show Dinah! Bancroft provides a quick introduction and touches on the film's production, her husband Mel Brooks and various other subjects, before the segment concludes with a gag reel. There's also a brief making-of featurette that comprises of interview clips with the cast, a few shots from the film, additional bloopers and a trailer. Wrapping up the bonus content is a standard theatrical trailer.
■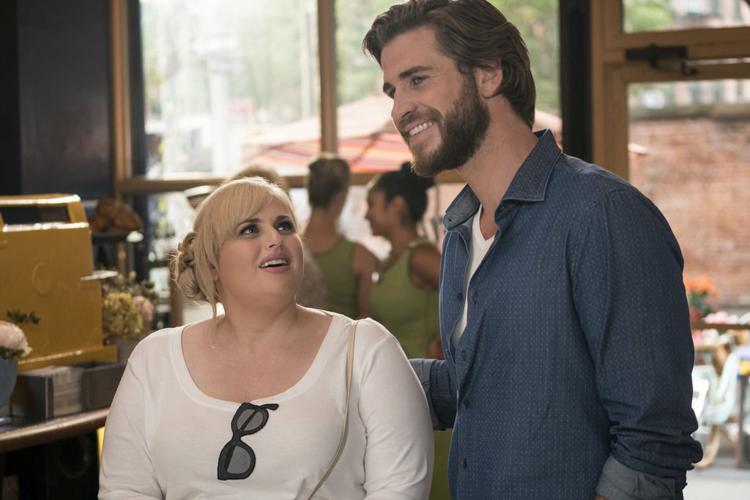 Isn't It Romantic (★★★½) Serving as a chaser to The Prisoner of Second Avenue is this extremely delightful genre satire. Directed by Todd Strauss-Schulson (who directed the equally as magnetic 2015 film The Final Girls), Isn't It Romantic is so warm, bubbly and funny that even the face of evil would crack a smile. I am a sucker for a good romantic comedy, and Isn't It Romantic happens to both poke fun at the genre and live in it.
The story concerns a New York architect and relationship cynic (Rebel Wilson) who hits her head and wakes up a reluctant leading lady in a romantic comedy movie. She notices all the cliches — such as her gay best friend (a hilarious Brandon Scott Jones), the handsome love interest who is too busy to pay attention (a "beguiling" Liam Hemsworth) and the charmer she realizes she loves too late (Adam Devine) — and is pushed out of her comfort zone and goes on an eye-opening character journey.
While not all the jokes work and some scenes carry on longer than they should, Isn't It Romantic is a feel-good movie with a message to take to heart. Wilson and all her co-stars light up the screen and will have you dancing like Whitney Houston.
Rated PG-13, 88 minutes.
Extras: The Blu-ray combo pack (BD, DVD and digital code) includes two weak features — deleted scenes and a karaoke featurette that sees the film's actors singing and dancing through the streets of New York. With a film like this, I would have loved an analysis from the filmmakers.
■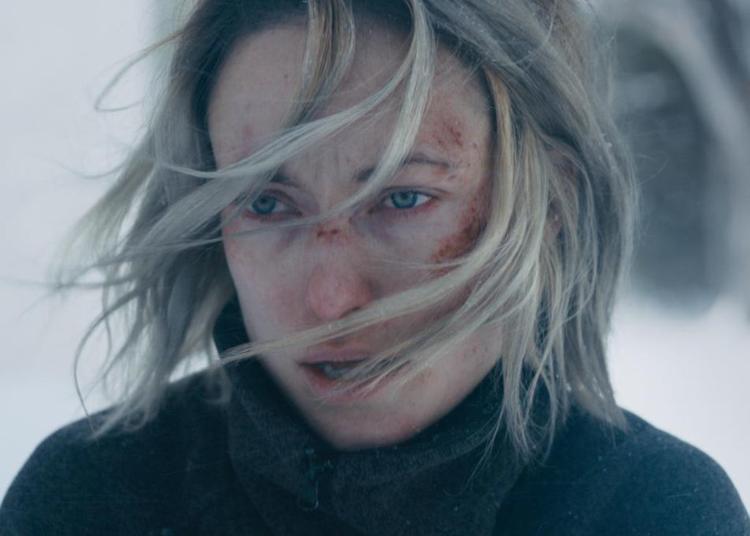 A Vigilante (★★★½) Leaving the light and returning to the darkness: A Vigilante is a hard movie to sit through. It's the kind of film that most audiences will, unfortunately, ignore because exploring themes such as domestic violence — especially when it involves the abuse of a child — is not a fun way to escape the reality of life. That said, like having a good cry, you will walk away from A Vigilante a more emotionally and mentally enriched person. The awareness it brings and the journey that star Olivia Wilde takes you on (in a career-best performance) make it rewarding.
Wilde stars as Sadie, a victim of domestic abuse with a horrifying past who helps other victims escape their situations. Sadie isn't a licensed counselor or therapist. She has more in common with the Punisher. She takes justice into her own hands and holds court on the street.
A Vigilante isn't John Wick, however. Director Sarah Daggar-Nickson shows Wilde beating people to a pulp, but her film takes a great deal of time to make you understand Sadie's trauma and where she is emotionally. Sadie saves the lives of many and enjoys doing it, but she struggles to find purpose in those in-between moments. It's astonishing that a film is brave enough to go there and doesn't succumb to the Hollywood standard.
The story may take a turn toward the end that softens the impact, but it still hits like a shot to the heart.
Rated R, 91 minutes.
Extras: The Blu-ray combo pack (which also includes a DVD and digital code) includes a well-produced making-of featurette, "Catharsis: Creating A Vigilante." The actors and filmmakers thoroughly discuss their intentions and cause your love for the film to grow. It's quite clear everyone took great care to make sure they honor victims of domestic violence. They even had real counselors oversee the film and had real people share their stories on camera. Look out for the film's most gut-wrenching sequence, where a woman in group therapy brings you to tears. Powerful stuff.
■
When a Stranger Calls Back (★★★) Arguably better than its 1979 predecessor, When a Stranger Calls Back picks up many years later. The 1992 made-for-TV movie brings stars Carol Kane and Charles Durning together again, with Fred Walton back in the director's chair. They are assembled to help a young baby sitter (Jill Schoelen) who is being stalked by a stranger.
Similar to When a Stranger Calls, the sequel has a strong opening. The first 10 minutes are terrifically terrifying and intense, and the finale is stirring. However, unlike the original, the meat of the sandwich is much more appetizing. Things may lose some momentum, but the film remains a fun collection of ideas.
Rated R, 94 minutes.
Extras: Available for preorder through shoutfactory.com, the Scream Factory Blu-ray includes a new 2K scan of the original film elements (two aspect ratios — 1.33:1 and an alternate version in 1.78:1), new interviews with Walton and actors Kane and Jill Schoelen, Walton's original short film "The Sitter" and a TV spot.
■
Also available this week on Blu-ray and DVD: The Alligator People (1959, a Scream Factory release), Blue Velvet (1986, a Criterion Collection release), Boom! (1968, a Shout Select release), Climax, Double Impact (1991, a MVD Rewind Collection release), Lords of Chaos and To Wong Foo, Thanks for Everything! Julie Newmar (1995, a Shout Select release).