Marital troubles and divorce are unpleasant but ever-present realities of modern life. The beauty of cinema is that — when done right — a film can meticulously capture these realities. Give a script to five different directors, and each will bring their interpretations to the table.
Perhaps that's why so many movies are made about such a human experience as a broken marriage. Some have bleak depictions (like Blue Valentine and Kramer vs. Kramer), while others have bubbly wish-fulfillment entries (like The Parent Trap and Crazy Stupid Love). Then, some exist somewhere in between — titles that don't ignore the truth but also aren't so hopeless that we want to throw up our hands and question the point.
In the Netflix film Marriage Story, filmmaker Noah Baumbach (The Squid and the Whale, The Meyerowitz Stories) brings a bona fide and terrifying perspective to the cinematic plate. Baumbach doesn't shy away from the consequences of love being on the rocks and custody disputes, but he also doesn't drive the audience so far into the ground that coming up for air seems impossible. Marriage Story is an incredibly human experience, with surprising bursts of humor, that movingly illustrates the transition of love.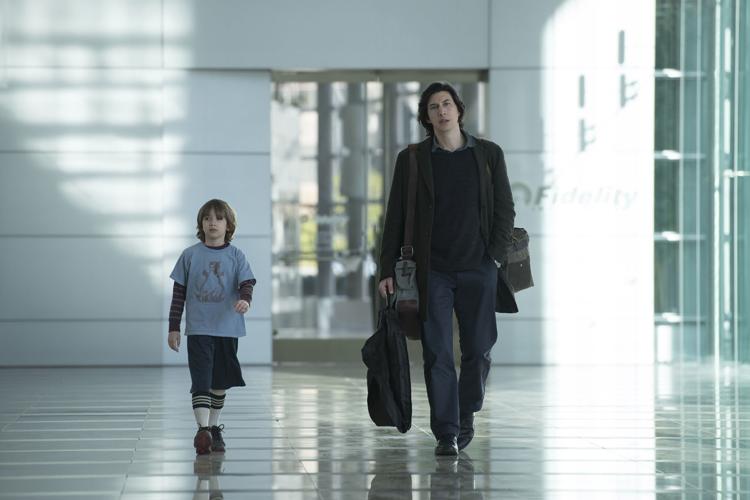 Baumbach compassionately opens his film by having protagonists Nicole (Scarlett Johansson) and Charlie (Adam Driver) share a list of strengths shown in their partner to a mediator. Charlie, a low-key theater director, calls attention to Nicole being "infectious" and "competitive," as well as being someone who knows how to push him and leave him be. Nicole, a site-specific theater actor, highlights how "annoyingly good" Charlie is at being a dad and how he takes all of her moods steadily and doesn't make her feel bad about them.
Through this, it's evident right away that Baumbach isn't taking sides. Although it may seem like much of the story is devoted to Charlie, he isn't free from his marital failures. Sexual infidelity and ignoring each other's needs contribute to their marriage's demise. Baumbach treats both spouses with understanding and insight. Neither are perfect nor are they demons.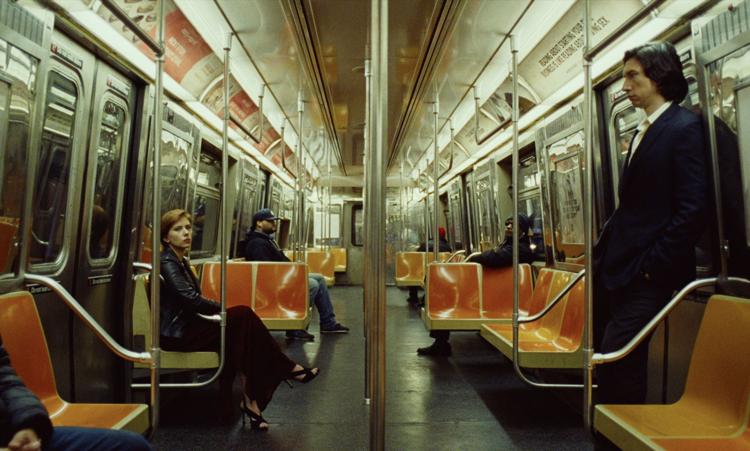 Marriage Story explores all aspects from both sides, including the splitting of the household, the effect on their son, Henry (Azhy Robertson of Juliet, Naked), and their upended social lives. Additionally (and arguably most powerfully), the film examines how a couple's behaviors and interactions can be stored away and used against them in divorce.
There's a scene of Charlie and Nicole in court that sees them voiceless and their divorce attorneys (a wicked Laura Dern and Ray Liotta) taking control. Moments from the relationship that are so private are, all of a sudden, embarrassingly exposed to the public. Baumbach puts Charlie in the foreground of the frame while the camera slowly brings a disheartened Nicole into focus in the distance. The scene then cuts to a close-up of Nicole realizing how monstrous the situation has become.
The film's best scene happens about midway through when Nicole and Charlie sit down for the first time to hash out their true feelings. At first, they don't know how to articulate their emotions from the process, but then the (supposed 11-page) argument unfolds in raw fashion. Like a tonally similar scene from Trey Edward Shults' drama Waves from earlier this year, in which a father and daughter open up to each other on a park bench, the scene is the pivotal moment that the film builds up to and comes back down from.
Like any movie that involves the emotional upheavals of divorce, the words fly like sword fights, but they also comfort. Without spoiling the conclusion, there are realizations and expressions of love that enter the atmosphere to soften the blow. As much as Baumbach removes the Band-Aid, he gently sticks it back. Johansson and Driver navigate the material with sharp precision. Both actors should have shelves decorated in gold for their work here.
Marriage Story deserves an honored place in the pantheon of films about family as well as about the legal system. When you experience the phenomenon of divorce vicariously through the lives of others, you gain a better grip on your own situation. That's the power of Baumbach's film.