Historical accounts and personal projects conquer this week's home-viewing column. But the one film that deserves the spotlight is Criterion Collection's release of Roma.
Available today on Blu-ray and DVD through the Criterion Collection.
Alfonso Cuarón's Oscar-winning black-and-white film Roma, which was released on Netflix and in select theaters in 2018, is a look back at Mexico on the cusp of change through the profoundly personal lens of its filmmaker. Following a family undergoing about as many upheavals as the country around them, Cuarón's work is clearly rooted in subjects that are dear to his heart. Although a true story does not directly inspire it, the influence of Cuarón's upbringing and his love for his country feels real.
During a feature-length documentary on the Criterion Collection Blu-ray disc, titled Road to Roma, Cuarón says "childhood shapes your life." Since he was young, he's had a close relationship with cinema, stating that its "tied to a feeling of loneliness."
At the time of its theatrical release and streaming debut, my feelings on the film weren't as much in its favor. I had difficulty connecting with the material and had an even more difficult time forgiving it for a heartbreaking scene involving a baby that happens near its conclusion. However, the great thing about cinema is you can sometimes arrive at a movie at one moment but won't truly find them until another. It took a little over a year's time and absorbing its supplemental elements for me to discover Roma.
The film's central character (a magnificent Yalitza Aparicio) faces isolation and the inevitable waves of fate that come crashing down on her are beautifully realized and captured. Aparicio portrays Cleo, an indigenous live-in maid in an affluent household, as a symbol of ultimate love. No matter what hardships are thrown her way, she stands strong and is there to help others. This, of course, is most notably visible during its climactic sequence, which features the family's children nearly drowning at a beach. In one continuous take, Cleo rescues them, and they fall to their knees and cry at the shore.
Cuarón has always been gifted with metaphorical imagery. (See his 2013 thriller Gravity for hints at rebirth.) That level of detail is sprinkled throughout the film. As you learn in the Criterion documentary, Cuarón invited many people into his creative process to paint a portrait of Mexican culture. Drawing upon his memories and taking inspiration from photography and others' stories, Cuarón fashions a remarkable love letter, and its sentiments come to greater fruition through Criterion's release.
Extras: Roma is one of Criterion's most stunning releases, from both a packaging and content standpoint. The visual look of the Blu-ray is a novel-like approach that features a frame-worthy photograph on the front cover and a booklet that contains writing by novelist Valeria Luiselli, historian Enrique Krauze and author Aurelio Asiain, along with production-design images.
The film is a 4K digital master, supervised by Cuarón, with Dolby Atmos soundtrack. It looks and sounds astounding. The sound design is one of the first things that immediately caught my attention when I saw it in theaters, and it carries across for its disc format.
Another documentary called "Snapshots from the Set" feature the actors and filmmakers discussing the challenges and rewards of bringing Cuarón's personal project to life. Two additional featurettes focus on the technical side and seamlessly demonstrate the complexity and power of the filmmakers' work. Rounding off the content are trailers and a documentary that details the theatrical campaign.
Jojo Rabbit (★★★★½) — Last week, filmmaker Taika Waititi took home an Oscar for his adapted screenplay for Jojo Rabbit, and deservedly so. Based on the 2004 novel Caging Skies, Waititi's film is precisely the kind of unconventional comedic drama to shake up the awards season for the better.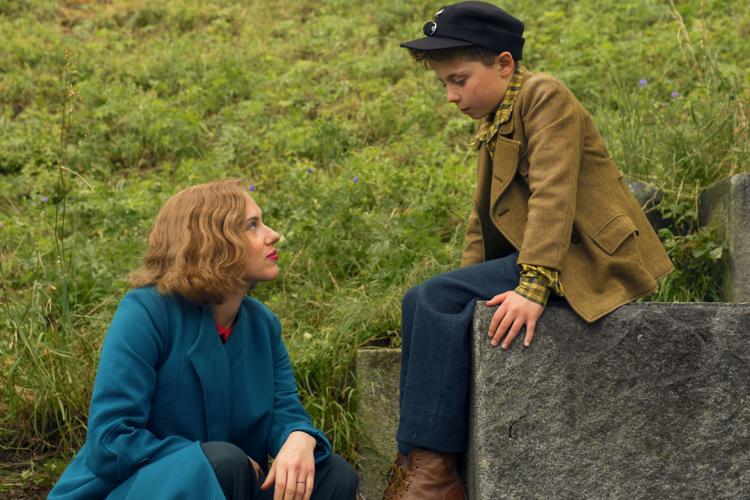 The story follows a young boy (newcomer Roman Griffin Davis) in Hitler's youth organization who soon discovers his mother (Scarlett Johansson) is hiding a young Jewish girl (Thomasin McKenzie) in their home. While it may sound like the wrong recipe for a satire, Jojo Rabbit is a bittersweet entry that should be mandatory viewing for schools to educate about the Holocaust.
Waititi's comedy comes from an honest place. Never does Jojo poke fun at the many lives that were lost during the Holocaust. Instead, the Jewish-Maori filmmaker decorates Nazi Germany in figurative clown makeup while also not shying away from the reality of the era.
From a visual angle, the film thrives in a 4K presentation. Most films set during World War II have a gray color palette, but Waititi uses all colors to give his movie a welcoming feel. High-frame rate shots, downtown structures, and grass fields blur the borders of your television and life surrounding it. The sounds of bombs and floorboard creaks are especially amplified to a life-like feel in 4K.
As the film's box art says, the 4K disc is the "ultimate collector's edition."
Rated PG-13, 108 minutes.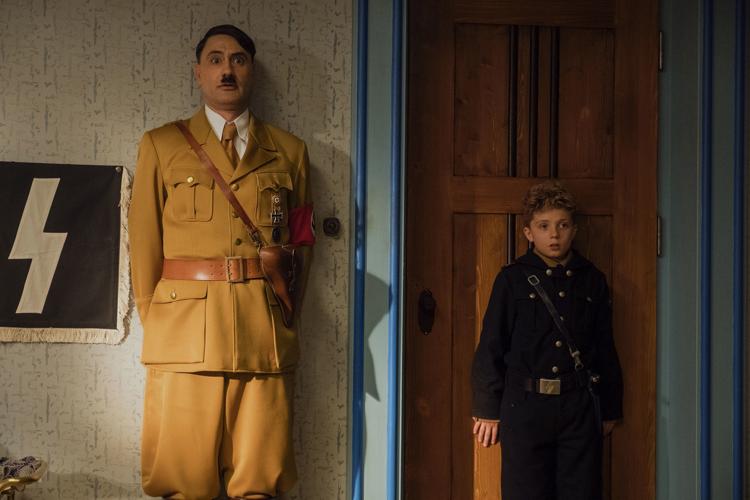 Extras: The 4K release from Twentieth Century Fox Home Entertainment includes an inside look at the film's making, featuring behind-the-scenes footage and interviews with the actors and filmmakers about the experience and story's influence. The deleted scenes mostly contain moments of Waititi's portrayal of Hitler and are easy to see why they were cut. The outtakes are standard, but it's funny to watch the actors try to adlib in German accents.
Then, there's the filmmaker's commentary.
The commentary deserves special mention because Waititi is an eccentric individual who's an absolute joy to be around. Rather than discuss his scene-to-scene inspirations, he provides some insight into his creative process and even calls his actors on the phone. From Roman Griffin Davis to Sam Rockwell, each talent dishes about working with Waititi.
The chat highlights include Stephen Merchant and Rebel Wilson. Merchant, who plays a Gestapo agent, speaks with Waititi about how terribly the commentary is going and mentions that it's next to nothing compared to Michael Bay's commentary for The Rock. Wilson, who plays a brutish instructor in the Hitler Youth camp, jokes with Waititi while she's driving around Beverly Hills, only to later stop by the Fox Lot where Waititi is recording and surprise him by the film's end.
Ford v Ferrari (★★★½) — The cleverest has called Ford v Ferrari the definitive dad movie. It has macho actors playing titans of history who talk about and compete in sports. However, the film is more complicated than that oversimplification. While it may resemble a '90s Oscar-bait movie (one that is safe at every turn), Ford v Ferrari remains a riveting historical experience about perseverance. It also features one of Christian Bale's best performances as fearless British race car driver Ken Miles.
The true-story film centers on American automotive designer Carroll Shelby (Matt Damon, who's essentially doing his Matthew McConaughey impression from Late Night with David Letterman) and Ken Miles teaming up to compete against the race cars of Enzo Ferrari at the 24 Hours of Le Mans in 1966 France.
Ford v Ferrari was nominated for best picture at the Academy Awards, and it won for achievements in film editing and sound editing. In 4K, the film undoubtedly shows you why it succeeded in those categories. The revving of the engines and shifting of the gears are thunderous in its immersive, multi-dimensional audio. How the camera focuses on the characters' emotions while also zooming in on the careful calculation of the vehicle operations elevates the experience. It's not pieced together like another Fast & Furious movie. The stakes are there, and the tension is real.
I wish the film could have provided more information about both sides of the race. After all, it is titled Ford v Ferrari, but it mostly hangs on the Ford side. Similar to the underappreciated Rush or Warrior, it could have been a well-balanced competition that had you rooting for both competitors. However, this movie is more about corporate interference and battling personal demons — a promising direction that paints many elements in black and white.
Warts and all, Ford v Ferrari is exceptional home viewing. Wake the neighborhood up by blasting it on 4K. (But don't really do that. I hate it when my neighbors do it. Just know that it's possible.)
Rated PG-13, 152 minutes.
Extras: The now-available 4K release from Twentieth Century Fox Home Entertainment includes an incredibly thorough eight-part making-of documentary. The passion and encyclopedic knowledge from director James Mangold (Logan) are inspiring. It's fascinating to see the lengths the filmmakers and actors went to achieve their exciting results. From the camera setups, production design, and visual effects, this is the kind of bonus features that collectors crave. Although there isn't a commentary track or any other materials, the hour-plus of interviews and behind-the-scenes leave little to be desired.
Also releasing this week on Blu-ray and DVD: 21 Bridges; A Beautiful Day in the Neighborhood; Disturbing the Peace; Frankie (2019); Midway (2019) and Torema (1968, a Criterion Collection).