Opens Friday in select theaters and also will be available on digital and on-demand platforms.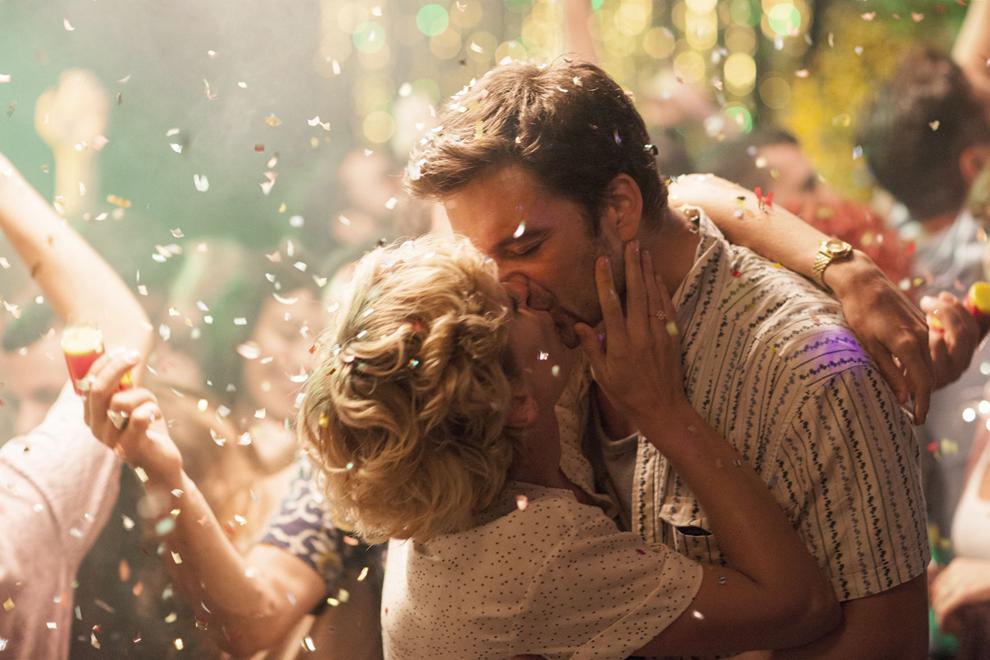 Sometimes in life, we enter a stage where all our hopes vanish.
We feel like a burden to the people around us, as if our existence for the moment stalls their lives, too. During these times, we begin to develop a feeling that we are incapable of being loved or deserve it. It's a heartbreaking line of thinking.
This isn't so far off from what happens within the mind of Sebastian Stan's character in the poignant and moving drama, titled Monday. Co-written and directed by Argyris Papadimitropoulos (2016's Suntan), the film sees Stan at the height of his dramatic acting powers, playing a charming, thirty-something American rogue named Mickey.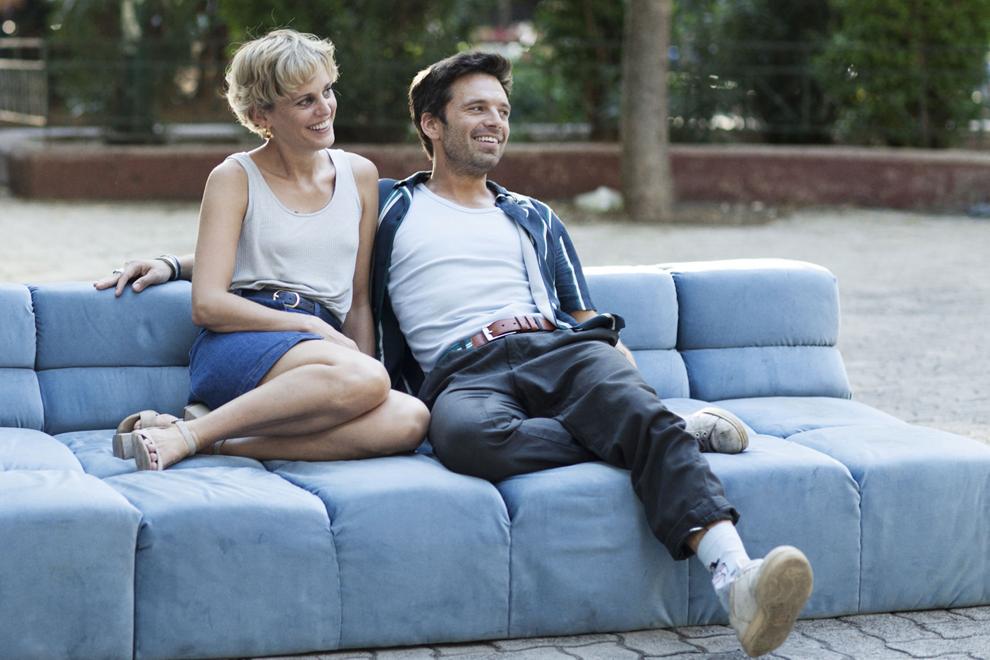 On one unusual morning, Mickey wakes up on a Grecian beach, naked and spooning Chloe (an excellent Denise Gough of IFC Films' The Other Lamb), a lovable freelancing immigration lawyer. A Friday night of partying and good times comes flooding back — until local authorities come knocking at their boots to dampen the fun.
But thankfully, the chief of police is an American sports fan. So all they get is a slap on the wrist and a good talking to. From there, a Before Sunrise-like romance transpires as the couple frolics about, goes dancing, and locks lips. However, Monday is around the corner, and that means Chloe is returning to the U.S.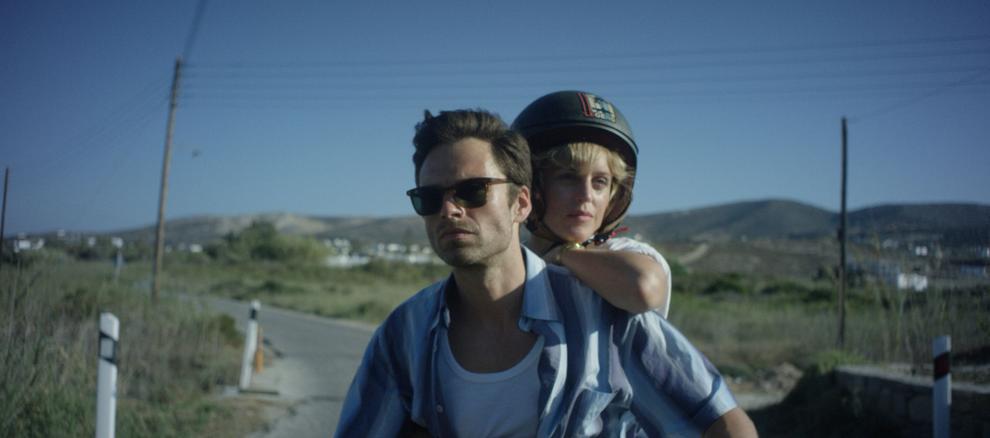 On paper, you may feel like you have an idea of what to expect from this story. It also may sound like it contains all the schmaltzy trappings of many romantic films. That is not the case with Papadimitropoulos' rendition. The word "honest" is flashed all over Monday's movie trailer, and it's true. The film is a very grounded drama that captures the nuances, smiles, and frowns in relationships. Papadimitropoulos allows his actors to express themselves beyond the dialogue, crafting a genuine and intimate narrative in the process.
The first 40 minutes is where the spirit of love soars, much like the first chapter in Richard Linklater's Before trilogy. This is before complications unfold and reality hits for Mickey and Chloe. Once we move from one weekend to another (all of this film happens on weekends, and it leaps forward to show how time has treated them in between), the true nature of these two people slowly reveals themselves.
Chloe wrestles with the question of what she's doing with her life, while Mickey doesn't much think about the future. Anytime Mickey comes close to sincere happiness, it's as if he feels the need to distance himself. They both have secrets, and you can see it eat at them. The drama between these two characters is comparable to Drake Doremus's work, who directed 2011's Like Crazy and 2019's Endings, Beginnings (the latter of which Stan stars in as well). Like Doremus, Papadimitropoulos captures each moment with such emotional authenticity that you can't help but be swept away and stack these dramatic happenings next to your own life.
I showed this film's trailer to my wife, and she was pulled into its energy initially. However, there's also a distressing undercurrent that surfaces later that reminded her of Blue Valentine, a movie that rocked my own love boat. I can tell you with complete confidence that Monday is nowhere near as emotionally shattering as Blue Valentine. Monday most certainly has its moments, especially when it comes to Mickey's six-year-old son (from a former relationship) and a piece of information that Chloe keeps close to the chest. At the same time, Papadimitropoulos knows when to pump the brakes to give our hearts a rest. A scene with Chloe and Mickey learning how to perform a children's song for his son is one of the film's highlights.
Monday is a beautifully rendered film, with an imaginative narrative structure, stunning cinematography, and two leading performances from Stan and Gough that sting with naturalism. It's a love story told with love.
The IFC Films drama will screen in Fairview at IPIC Theaters.