After working on A24's 2019 release of The Last Black Man in San Francisco, composer Emile Mosseri set out to chase another sound that felt like love. This time, instead of affection for one's roots, it's the love among a Korean-American family who moves to an Arkansas farm in search of the American dream.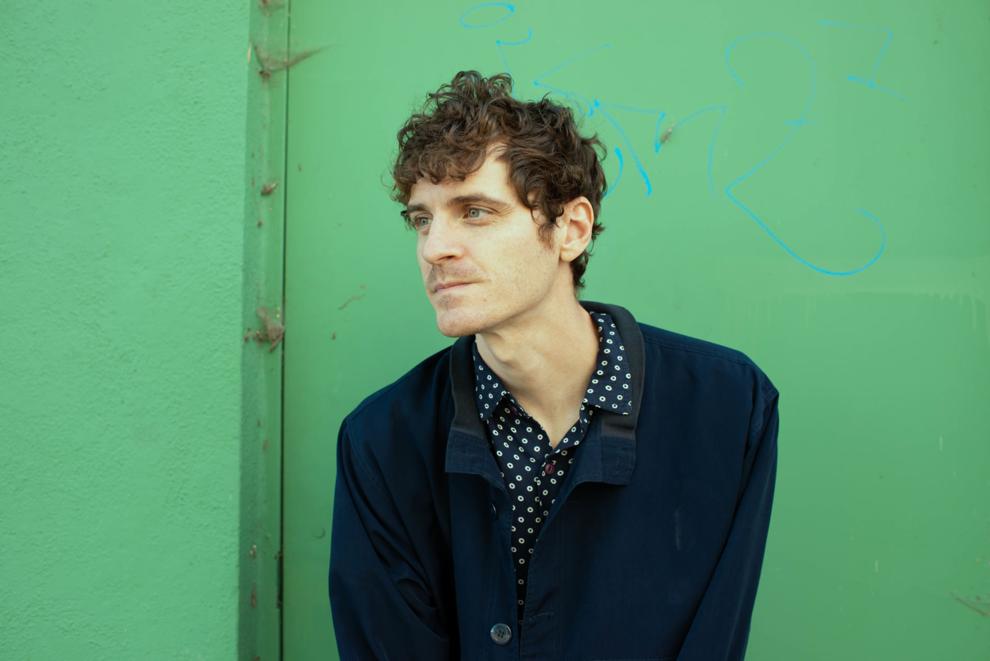 Treating each film as its own universe, Mosseri doesn't know where his sounds will take him, but he had instincts when it came to Lee Isaac Chung's latest film.
"I wrote the music [for Minari] at the script stage," Mosseri explained in a recent discussion about his music with the Denton Record-Chronicle. "I hadn't seen the images yet. Most of the writing was done before I had seen what [Chung] had captured. It was less being inspired by the visuals and more being inspired by the story and the emotional core of the film."
Loosely based on Chung's childhood as a Korean immigrant, Minari had Mosseri exploring a unique sonic world that taps into the emotions of its characters. How the composer managed to create these sounds that exist between heartbreak and sincere hopefulness is an astonishing feat, one that Mosseri says was "beautifully articulated in the original screenplay."
"It wasn't even necessarily one scene was heartbreaking, and the next is inspiring or hopeful. Within one scene, you have both, and I think that's what was so appealing to me about the film, among many other things. It's so true to life. That's how life is. It's not one thing or the other—it's both. It was important to me that was reflected in the music," Mosseri said.
'Minari' details immigrant struggle, American dream
Most of Mosseri's themes were guided by the conversations he and Chung had about what they didn't want to explore musically. They looked to omit any overtly Korean music, Arkansas sounds, or an '80s synth score (considering the film is set in the 1980s). Instead, they set out to create pieces that contained "all those things while also being none of those things." Mosseri wanted to fashion a work that was all-encompassing and encapsulated how phenomenal beauty and the hardships of immigration and carving a life out for oneself go hand in hand.
"There needed to be pain. There needed to be struggle and hope felt in the music at the same time. There's beauty in it, but it's never saccharine. It has to feel honest and have depth," Mosseri continued.
One example that brings all these different sounds together is "Wind Song." The song begins with the strumming of a guitar to compliment the region in which the film is set. Soon following are accordion and whistling noises to inject the track with a more youthful and adventurous feel of grass swaying in the breeze. Mosseri rounds off the song's complexity by incorporating the voice of Korean actress Han Ye-ri, who portrays Monica, the central family's wife and mother in Minari. These ingredients amount to a ghostly track that operates like a lullaby that traveled from overseas to America.
Each song in the score feels like it's part of a family, serving as a perfect marriage with the film's core theme. Every track is unique but has a similar pattern and progression. When asked whether or not he discovered that particular instruments complimented certain emotions best, Mosseri compared the process to piecing together a puzzle.
"When you have the heart of the score, a few main themes, you try them with different instrumentation and make different arrangements and variations of the theme to play over different scenes," Mosseri detailed. "For me, the process is different: I prefer to write a bunch of music arrangements. It's not to put them to a picture, but to go rogue, experiment, and explore. Then, I play the different pieces over different scenes to see what's working, rather than thinking, 'Oh, this scene is more serious, so I should try this instrument.' It's more reverse-engineered."
Mosseri concluded by sharing how not only did the film's story and performances shift his world, but the music he conjured up continues to shape him and change his tastes in unexpected ways.
"I believe everything you listen to will find its way into your heart. It will show up, in some way or another, through your work somehow—especially when you work on a project for months and months in such an intense way," Mosseri said. "Minari will definitely stay with me and will change how I approach my next score. I'm a believer in that."
Minari is now playing in select theaters in the Dallas-Fort Worth area. Check your local listings to see where it's playing near you. It will be available On Demand starting February 26.