Horror is one of the most widely varied genres in film. At its core is the basic requirement to instill fear, applicable to any setting. Whether it's a family grieving and dealing with its inner dysfunction, or a group of friends taking psychotropics in a Swedish village, horror can always lurk in the shadows.
Filmmaker Ari Aster, who directed last year's unsettling, nerve-frying Hereditary, continues to prove he knows what macabre cards to play in his latest hell trip, Midsommar.
In the film, we are introduced to Dani (Florence Pugh) at a vulnerable state in her life. Recovering from an unimaginable tragedy, Dani joins her apathetic boyfriend, Christian (Jack Reynor), and his friends (William Jackson Harper, Will Poulter and Vilhelm Blomgren) on a getaway to a remote community in Sweden on the eve of a festival that happens every 90 years.
For anyone who has seen folk horror films such as 1973's The Wicker Man or 1975's Picnic at Hanging Rock, you could probably guess that things don't go well when the twenty-somethings encounter people sporting the most ethereal looks as they dance around a maypole. Everything looks heavenly as the friends attempt to embrace the culture, but soon the pagan commune tests them and shows its true colors.
To lay out Midsommar's palette of wickedness, actor Reynor (Free Fire, Sing Street) details his experience from the moment he read Aster's script to the finished result when he could sit back and analyze the impact the film could have on audiences.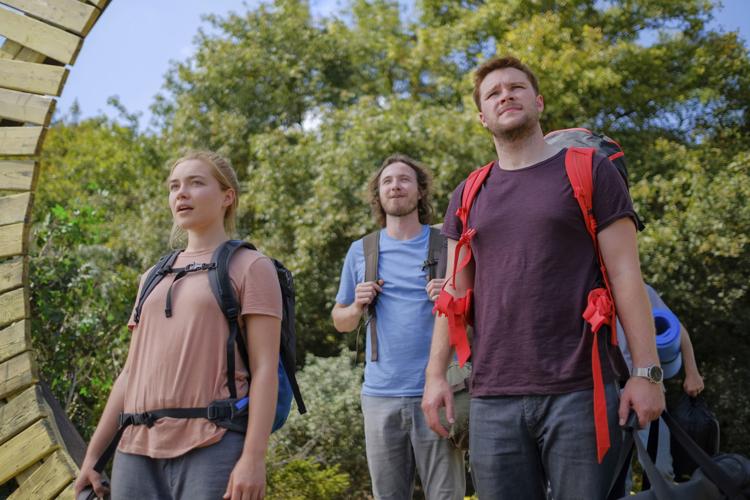 "[Midsommar] is not a movie that is packed with jump scares or gory sequences of people getting pummeled into a paste by some maniac,It's much more refined than that, and you can feel that refinement in the nature of it," Reynor said. "It burns ever so slowly and leaves you with feelings of dread more than shocking imagery. There is certainly shocking imagery in it and moments that fulfill horror film conventions, but ultimately, this is more of a film that leaves you struggling with your own emotions and feelings about the things that play out between the characters."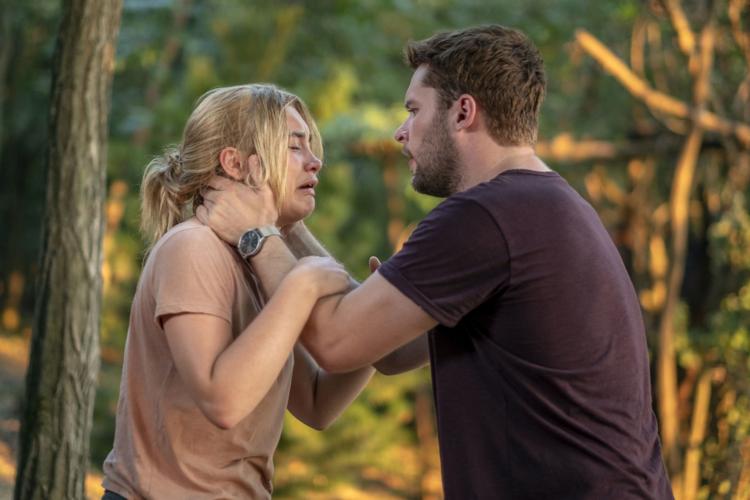 There are visionary filmmakers out there (like Aster) who've become attached to the genre to provide more than your typical cheap thrills. Rather than engaging in the same old compassionless dead teenager fest, they stretch the genre's boundaries into surreal territory. The most notable titles don't settle for mindless gore but use the lens of the genre to both examine the psychology of people and explore more profound and complex themes.
"I think the challenge of this film, for me, was to make the relationship [between Christian and Dani] feel lived-in. Because many horror films that involve a story like this feature relationships that often don't have any true substance. What's interesting about Midsommar, and the reason I wanted to be involved, was it presented an opportunity to develop a relationship that had layers, subtext and contact," Reynor said. "If there's any authenticity on screen, it's likely the result of [Pugh] and I being good friends in reality."
Dani and Christian's relationship is arguably the most critical ingredient of Aster's film. Underneath its disturbing table set is an intoxicating depiction of codependency. Aster immediately establishes this concept as we witness Dani's inner turmoil during the opening sequence.
At the film's start, we see a bottle of anti-anxiety pills inside Dani's medicine cabinet while she soaks in the suffering thoughts of her sister's spiraling depression and the fear that her family is pushing her boyfriend away. On the other side, Christian is already mentally checked out of the relationship as he and his friends contemplate ghosting Dani's calls and plan a Eurotrip. However, when Dani faces tragedy, the couple is thrust back into each other's lives to tie the knot on their codependent angst.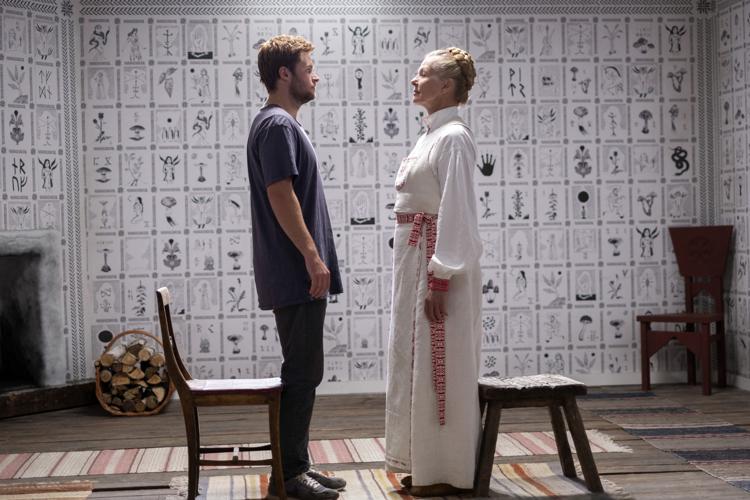 "You can see that these people have been in a relationship with one another and that it hasn't always been at that level when we meet them. That was an important aspect to me as an actor: To make sure the audience somehow cared about these characters when, typically, you don't in a story like this," Reynor said.
While the relationship lays down the foundation upon which Midsommar builds its dread, the details are where audiences can find the elements that will follow them out of the theater. One such haunting attribute is how accepting the film is of death. To dance around spoilers but not pretend like a horror film doesn't come with casualties, Aster's film is like slipping into a warm bloodbath.
It distressingly welcomes death in a fashion that is set to not alarm audiences. Even though the characters are shocked when the sinister agenda of the commune reveals itself, how the village comforts the characters that this is part of the celebration gets under your skin. To imagine yourself witnessing such violence and being told it's natural, it makes for one of the most wretched conversations you'll have with yourself and the people you see the film with.
"You will see certain things [such as a hammer] where you know what's going to happen. You see it a mile off. But it's watching it play out, because it's rooted in inevitability," Reynor said. "This film is set in a commune where a pagan folklore is what's driving their social structure. That makes us, as an audience, because of the society where we come from, suspend our understanding of the social structures where we come from and our moral code."
In the film's trailer, you will see quick flashes of violence, including blood on rocks and a split-open bear on a presumed feasting table. These moments in context are designed in a way to have you ultimately question if it's OK or not to have a particular feeling about what the characters are doing.
"Is this really natural? Is this all the things these people are saying it is? Or, are we looking at something that is wrong and unnatural? I think those are some of the biggest questions that are posed to the audience when walking out of the theater," Reynor said.It's a foregone conclusion that characters will face death in a horror film. But it's what you explore outside that realm that makes the experience worthwhile. In Midsommar, it's not just the characters' fates that leave the audience to wrestle with its themes, but the humor also paints a thick layer of discomfort over the story.
"The humor is, dare I say by design, meant to challenge the audience, again, and make them interrogate why they are laughing and if it's OK to laugh. If it's unsettling the audience, then that's great," Reynor said.
Midsommar undoubtedly stitches itself into your psyche. It never panders to its audience or offers easy explanations. Instead, we're served a sumptuous feast of dreamy set pieces spiked with blood and unease. Reynor contributes to the guided tour of Aster's inner thoughts, fears and desires.
Midsommar is now playing.