Now playing at the Angelika Film Center in Plano and Inwood Theatre in Dallas, before it becomes available to stream worldwide on Netflix on December 4.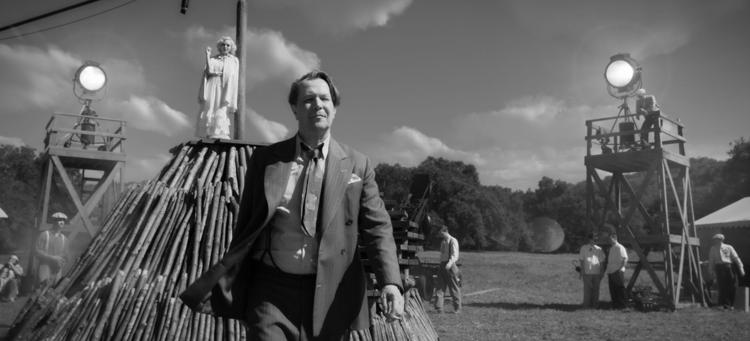 A legend shares the legend of a legend in David Fincher's Herman J. Mankiewicz biopic, titled Mank. You've probably heard Fincher's name from his directing achievements, including Fight Club, The Social Network, and the Netflix series Mindhunter. However, Mankiewicz may only ring a bell for those cinephiles whose mental encyclopedias stretch back near the dawn of cinema. The titular scribe penned the 1941 Orson Welles' classic Citizen Kane 
In Fincher's Mank, Oscar-winner Gary Oldman portrays Mankiewicz, in another performance likely to nab more awards recognition. Amid his struggles with alcoholism and an acerbic attitude, Mankiewicz's story takes us on a ride through 1930s Hollywood. With its stunning black-and-white photography, breezy pace, and rhythmic language, Mank is a mighty fine couple of hours of cinema. It's packed with period details and creative ideas and offers a new door of thinking regarding the genesis of one of the greatest movies of all-time. 
Written by Fincher's late father, Jack Fincher, before his death in 2003, the film feels plucked from the era it's set in. Not only does Mank ooze with Hollywood lore from its monochromatic tones, but Fincher also tosses in those Tyler Durden cigarette burns, complete with compressed audio for an old film effect. It's subtle and doesn't get too carried away in a Robert Rodriguez manner. 
While the sights and sounds put the hook in you, it's the remarkable performances that pull you into the picture. Oldman continues to amaze with his full commitment, wearing Mankiewicz like it's a second skin. It's certainly the kind of performance that awards were made for. And it's elevated by an ensemble (including Amanda Seyfried, Lily Collins, Arliss Howard, Charles Dance, Tuppence Middleton, and Stacey Keach-lookalike Tom Burke as Welles) who are seamlessly cast. Each gets a moment in the spotlight to bring about thunder. 
Although Mank is heavy with rich dialogue and may take a minute to adjust your brain to its frequency, it remains an impressive ode to the way Hollywood used to make movies. There are moments throughout that will please screenwriters and Citizen Kane fans. (Look out for intertitles with a typewriter effect and specific editing and framing choices.) It's a sheer delight that envelops you into its world.
Now playing at the Inwood Theatre in Dallas, before it becomes available to stream on Amazon Prime Video on December 4.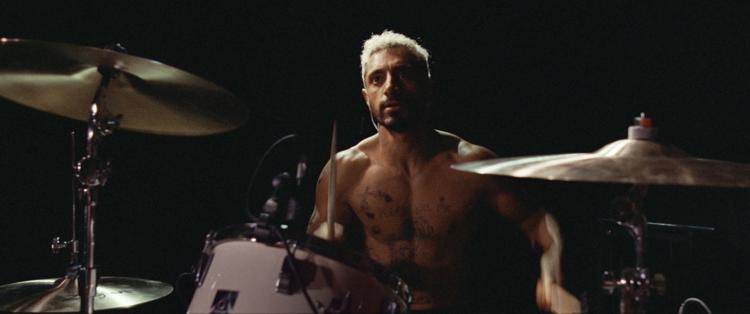 With Sound of Metal, filmmaker Darius Marder (co-writer of The Place Beyond the Pines) crafts one of the most compelling, raw, and unforgettable films of the year. 
A never-better Riz Ahmed (The Night Of) stars as a recovering heroin addict who reclaims his identity behind a drum kit. He performs on different stages nightly alongside his girlfriend and bandmate, Lou (an equally-as-impressive Olivia Cooke). While the couple continues to bounce around venues and chase success, Ruben notices that he is losing his hearing. It's a new reality that tests him and his relationship. 
Marder's directorial debut is a film of rare emotional complexity with love and voluminous artistic verve. It doesn't merely give you the bullet points. You gain experience unlike anything else that captures the hardships, smiles, and all the moments in between. It's a work about acceptance, understanding, and navigating the ebbs and flows of life. 
Ahmed tackles the role with a poignant combination of heartbreak and honesty. The scenes between him and Joe (an Oscar-worthy Paul Raci), a teacher at a sober house for the deaf who helps communicate how deaf doesn't mean being handicap, are profoundly affecting. It's an emotional hit that hasn't been felt since perhaps Hal Holbrook's part in 2007's Into the Wild. The dynamic between the two actors is truly electrifying. 
Utilizing an innovative soundscape that immerses audiences into Ruben's experience, Sound of Metal is an incredibly moving film. Tears will flow, and your heart will grow.
Old Hollywood & Rock 'n' Roll