Memory: The Origins of Alien (★★★★)
Opens Friday at the Texas Theatre in Oak Cliff and plays through Sunday.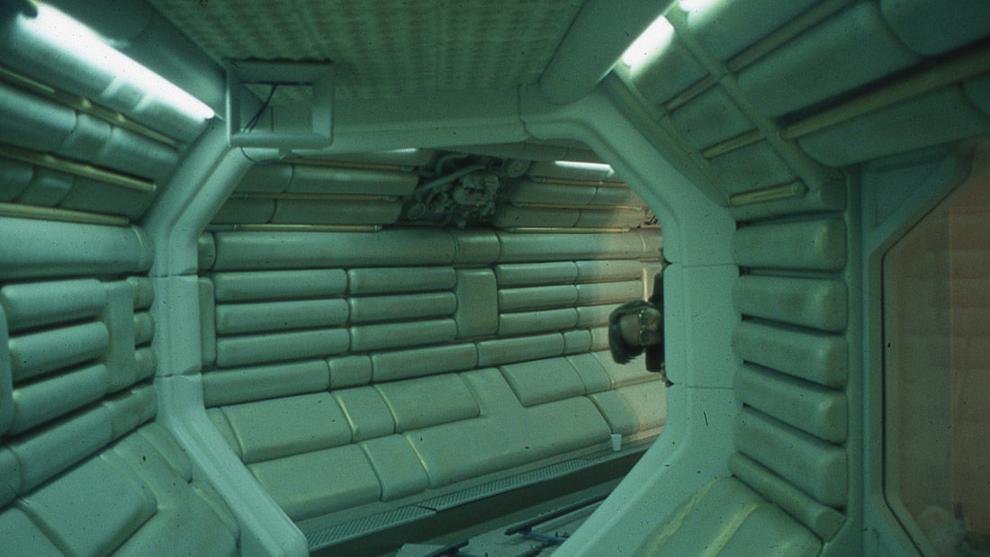 Two years ago, Swiss filmmaker Alexandre O. Philippe pulled back the curtain on Alfred Hitchcock's iconic shower sequence in 1960's Psycho with his staggering feature-length analysis 78/52. What most filmmakers would turn into a monotonous series of self-congratulatory interviews, Philippe takes the information we may know about celebrated films and presents them through a unique lens. 
That is most certainly the case with his latest film, Memory: The Origins of Alien. 
The visual essay lives up to its title's promise of being a story that explores every brick that was laid down in the creation of Ridley Scott's 1979 sci-fi horror film Alien. Philippe begins by offering a soothing preface that sets up what's to follow. That's after he opens the film with a scene designed to evoke the feelings of Alien and causes you to question if you're watching the right feature. It almost feels like you're stepping into a Tool music video, but then Philippe examines the foundation of a film that shifted the cinematic paradigm. 
Memory covers the many treatments Alien went through, one of which is a 29-page unfinished script titled "Memory" that late screenwriter Dan O'Bannon penned. Philippe fashions a warm tribute of the nearly-forgotten genre legend (who also gave us Return of the Living Dead and Total Recall). We learn where O'Bannon took inspiration from, how he was ahead of his time (much like author Philip K. Dick), and the many collaborators he met along the way. Production designers and concept artists (like H.R. Giger) are among the most compelling filmmakers who helped shape the beast. 
A significant portion of Memory is dedicated to the famous chest-burster scene. When we spoke with Philippe by phone (stay tuned for the full discussion on DentonRC.com later this week), he said the film initially was going to operate similarly to 78/52 by focusing on one key sequence. While it taps into why the scene is now sewn into the fabric of sci-fi filmmaking, Memory moves about in many directions without being lost in space. It's an all-encompassing doc that's wholly satisfying for those who value lessons about the deeper meanings behind grand pieces of art.