Japanese filmmaker Takashi Miike (Audition, 13 Assassins) has over 100 movie credits. In the last decade, he has directed more than 20 projects. He keeps busy, but somehow makes each film unique. It would be hard to imagine someone like Martin Scorsese working at that pace. But for Miike, cinema is his entire life. He doesn't leave room for much else. It's a significant sacrifice from the outside looking in, but cinema is where Miike finds purpose. 
Miike's latest entry is a crime thriller titled First Love. The film held its regional premiere at Fantastic Fest in Austin last month, but it's now opening to the public this weekend. The film centers on a young boxer and a call girl who get caught up in a drug-smuggling scheme throughout one evening in Tokyo. 
For fans of Miike, you can expect a few heads to roll, but you can surprisingly also anticipate (as the title suggests) a lot of love. There's an emotional force at play that sees Miike firing on all cylinders. It's perhaps his most accessible and fun work yet. 
The Denton Record-Chronicle spoke with Miike after his film premiered in Austin. Using an interpeter, Miike looked back over his career to discuss his filmmaking process and how he maintains focus.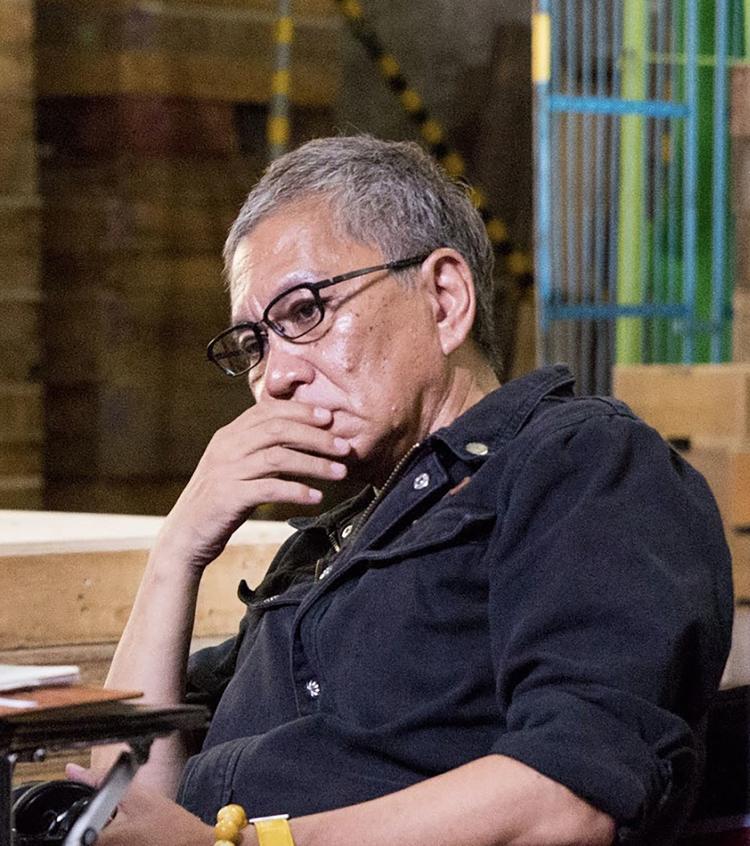 Preston Barta: Having done so many films in your career, how do you maintain focus from project to project?
Takashi Miike: "It's being a filmmaker that gives me focus. I am only able to focus within the context of working on a script, production and post-production. Outside of that context, it's difficult for me to focus. It was never my intention to be a writer or director. I just loved the film set. I love filming and being on location. And I love seeing how we can take all that and fashion it into an interesting film." 
"By extension, I became a film director. Personally, I am a very lazy person. But when I am working on the set of a film, it gives me a place to change and be the person I want to be. I feel like that's only possible for me through cinema." 
So, do you find it challenging to maintain a normal life between the projects that you do?
"Honestly, I feel like my free time is spent sleeping, staring off and wasting my time. I probably wouldn't have that many friends if it weren't for film. I don't have an active agenda that I am trying to pursue in my life. I will be invited or dragged out to hang out with people. I wouldn't have a life with contact if film wasn't in my life." 
"In the process of making a film, you have your script (that is your basis), and you have all these people you're surrounded by to turn it into a film, right? Before that, I am thinking, 'Can we actually make this into a fun and enjoyable experience where everyone who participated felt glad to be a part of it?' The product of that fun (that life) winds up being the film. Normally, I think I am overly sensitive and sad man." 
Do you recognize any personal connections in the films you do at the time that you do them? For instance, why do you think you chose to do First Love right now?
"The way that I see is, there may be a lot of film directors who lay out their career plan: 'This is going to be appropriate for this day and age' and 'This is what's popular now.' I think there's some value in that. A lot of directors are like that. But that's not me at all." 
"Instead of me thinking this is the timing that I need to produce this film and release it at this time, it's the other way around. I need this film for me. This is what I need for me right now. Maybe I will receive these different offers and find a cast who wants to be a part of them. If the schedule works out and I have the sponsors that I need, I may get another proposal that I am more interested in. But I am already committed to the previous plan. Maybe it was my destiny to take this project that came in first."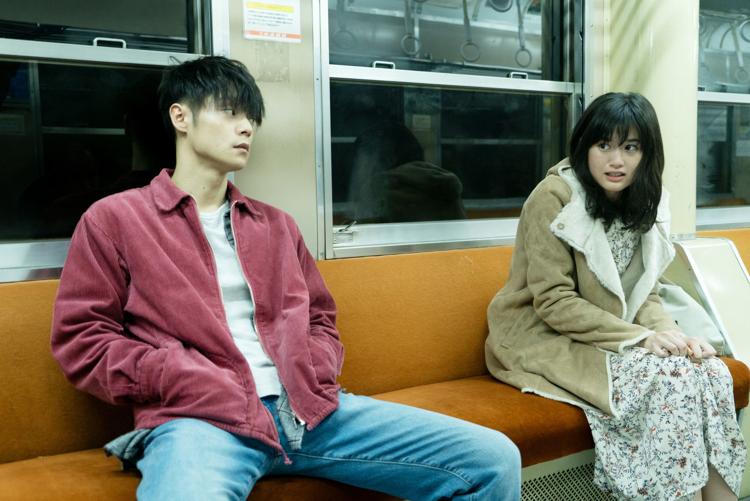 "So, I may end up making three Yakuza films [organized crime syndicates in Japan] even though I would like to do something different. But you know what? That's OK. That's the way things worked out. More than being a matter of coincidence, I think it's a matter of what was meant to happen for me. That's the way that I see my career, my timing of making different films." 
In First Love, the comedy is so universal. American audiences can laugh just as much as those from the other side of the world. Is it vital for you to watch American movies or films from other countries to make your movies more individually unique for your country? 
"What's fascinating to me about film itself is this aspect that you can find something universal even in the smallest of places. Like I said before, I am lazy. It's not my style to watch a lot of films, so that I can make my own films more interesting. I don't think about studying films or wish to go back to relearn the basics of how to be a film director." 
"I may be influenced on a subconscious level. There's also this part of me that wonders why are all these film festivals are asking me to show my films all over the world? What is it that they are getting from it? I've thought about that for quite a while. What I see is that if you want to make something that is universal (so people from a different culture can laugh and enjoy it), instead of focusing on the institutions or the big picture, you focus on something more narrow and personal."
"Within a country, you may center on one family, and maybe within that family, the son finds a rabbit. The parents may say, 'Get that rabbit out of here,' but it turns into this story about a boy and a rabbit. It has a universal quality. Or, maybe the boy's grandfather dies, and he sees his grandfather's dead body and his heart kind of stops. Or, if you focus on a very personal thing that is happening in a village. You depict those things, and somehow worldwide audiences can understand them." 
"On this panoramic level, you're looking at a personal and human thing. People may not have background knowledge of crime when watching my movies. They have this idea of what it is like. But they look at this individualized story (set in this particular scene) and get this shared humanity. That's what's so fascinating to me about film."
In America, we're beginning to see film evolve as a result of social movements. Do you feel any pressure to shape your films in a certain way because of what's going on in the world?
"I don't know how other filmmakers approach this, but within a low budget and in the context of making films, it is not my intention to make a movie that captures the interests of all audiences. I have these core fans (like the people at Fantastic Fest) who cut their own path. They do their own thing, or maybe they're a bit eccentric. In that sense, those are the people who are supporting my films." 
"I am a little bit more free to make whatever I want as opposed to feeling pressure to make something that has an appropriate social commentary. It's not my intention either to push back against that pressure if there is pressure. I don't want to push back because I will see what's going on in the news and think, 'Oh, yeah. Yeah, that's right. They have a point there.' There's a lot of that I can agree with. But, at the same time, it's never my want to make propaganda films and push one particular issue or message. Maybe on a subconscious level (again) I am definitely influenced by what's going on in social movements. I think it naturally percolates into my films, but I don't overtly try to incorporate social topics. I just want to be free and let what happens happen."
First Love opens Friday at the Angelika Film Center in Plano and Dallas.