Love, trauma and fate are at the center of this week's home entertainment.
Available today on Blu-ray, DVD and Digital HD.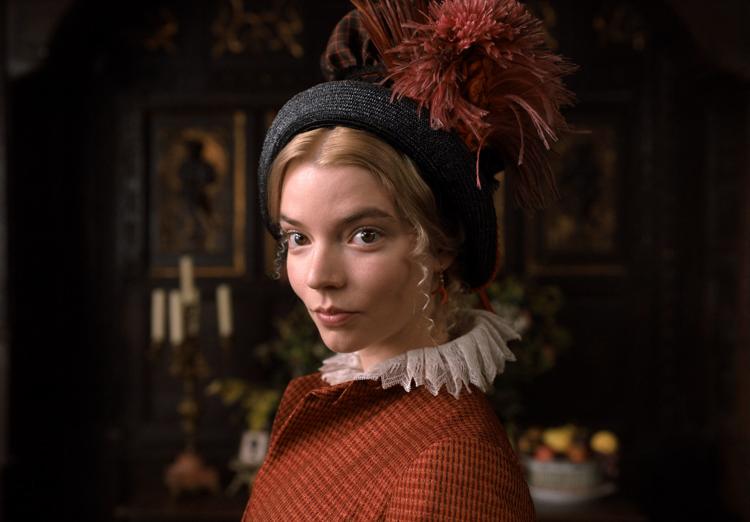 In 1814, renowned author Jane Austen pulled out her pen and paper, likely having no idea that she would be writing such a revolutionary novel with Emma. Her work has inspired other pioneers of fiction, formed book clubs, and sparked movies — and movies about her book clubs. Emma has entered the timeless library for many reasons, including its form and technique. 
Its titular heroine is a self-deluded young woman with the leisure and capacity to meddle in the lives of her neighbors. This focus was undoubtedly a radical experiment in storytelling, but it helped many of us recognize — among other things — how many delusions we share with Emma. However, this isn't a story that presents privilege and fails to analyze the human condition. Emma is all about growth, and perhaps that's why we have seen many different adaptations. 
The latest adaptation — directed by Autumn de Wilde in her feature filmmaking debut, and starring Anya Taylor-Joy and Bill Nighy — is not just another to add to the stack and move on. There are unique features about each iteration, from the early 1970s to Clueless and the 1996 version starring Gwyneth Paltrow. 
What makes de Wilde's take such a treat is how all the aspects of filmmaking come together to create a vision that is dipped in classicalism and topped with a modern cherry. It's a whip-snap and charming series of misunderstandings and funny games of jealousy. 
I adored it from front to back, and you should, too. 
Extras: The Universal Blu-ray-DVD combo release contains many delightful features that tour many areas of making the film as well as the fascination of Austen's characters and words. There are deleted scenes; A gag reel (always funny to watch a period piece blooper reel); Three behind-the-scenes featurettes and an insightful feature commentary.
Brahms: The Boy II (★★) - For every cute and laughable toy, there's at least one plastic predator whose face has kept you up at night. (For me, it was my aunt's witch doll. I hope that thing is buried deep at the bottom of a landfill.) From their glass eyes and Cheshire Cat-like smiles to their stubby fingers, these soulless reproductions are just waiting until they can bust your kneecaps or steal our breath while we sleep. We can fill these empty vessels with whatever emotion or action that our imagination conjures up, which is why the horror genre has gone wild in its explorations. 
This week, home entertainment is getting all dolled-up for a returning visitor: Brahms, the titular killer doll in Brahms: The Boy II. The good news is you don't need to be familiar with the 2016 first outing to understand the pint-sized antagonist. The bad news is you shouldn't bother. Brahms begins on a promising note by giving its characters something to overcome by the story's end, but it's not long until you're calling all the shots and watching something with the hopes of coasting on cheap thrills. It's a half-thought effort that you'll forget about quickly. 
For Brahms, filmmakers William Brent Bell and Stacey Menear return as director and writer. The thriller stars Katie Holmes as a mother who escapes the city life with her family (Owain Yeoman and Christopher Convery) to travel to a guest house on the estate where some terrible happenings took place nearby. Unaware of the history of the area and the creepy Heelshire Mansion (some realtor, I know), the family begins to notice malicious occurrences of their own when the son discovers an eerily life-like doll. 
Following the same formula as many other killer-doll movies, one of the family members is labeled crazy because they see horrific elements for what they are. At the same time, everyone else is a naysayer or swept up into demonic wizardry. It's frustrating as I'll get out to see trust barely be intact, or no one uses their heads. So many characters make stupid decisions, like discovering evidence and leaving it there for it only to disappear later or deciding to set down a gun at a very inconvenient time. 
Brahms aims to be a smarter horror movie, but it's mechanics and characters are as broken as Woody's pull string. 
Extras: The Universal Blu-ray-DVD combo release includes deleted and alternate scenes, which don't elevate the material. What does slightly elevate the story is the alternate ending. It's not too terribly different, but it does provide better closure between two characters and ditches the puzzling visual look of Brahms in the theatrical cut. I'm about simplifying things, and this alternate take does that.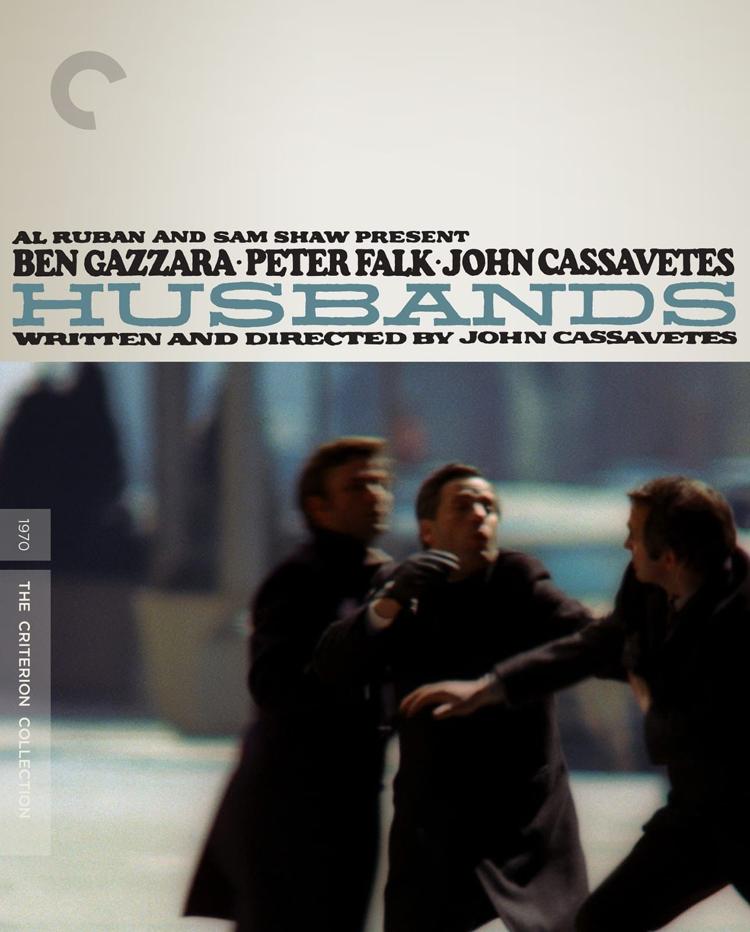 Husbands (★★½) - This 1970 hangout drama had my name written all over it. Not only is it directed by John Cassavetes - who also stars in the film alongside Peter Falk and Ben Gazzara - but it paints a portrait of masculinity in crisis. While Cassavetes speaks about the way men can cling to standard forms of masculinity as a rebellion of their relationships and various ways they connect with others, this is primarily illustrated through extended scenes of humiliation and embarrassment. There are sparks of intrigue here and there about manhood, but it's sadly buried within a 142-minute visual chore that is repetitive and overly obnoxious. 
The film details the emotional journey of three friends after a mutual buddy passes away. The event depresses them and sends them on a drinking binge that lasts the rest of the movie — lots of horseplay, sex with strangers, and familial abuse. 
The experience of Husbands is about as unwelcoming as Saturday Night Fever. It's horrible people doing awful things to people. If you need evidence, look no further then a 15, maybe 20-minute scene where the guys drunkenly harass a singer. Films can venture into the dark sides of humanity, but there's a point when it's too much. It seems like the filmmakers are relishing in it to be (pretentiously) artistic. No thanks! 
Rated PG-13, 142 minutes. 
Extras: Where the positive points come in for Criterion's Blu-ray is the 4K digital restoration and special features. Although the film is intimately shot and occasionally unfocused, it has a sharp presentation that makes it seem like it came out not too long ago as opposed to 50. 
The bonus content (like many of Criterion's releases) deeply dives into the story and talent who told it. The shining featurette is a new video essay featuring audio recordings of Cassavetes discussing his approach to filmmaking and acting with his fellow performers. He and the others talk about their process like a Richard Linklater movie, where it's all about being spontaneous and raw. They would improvise many moments, which would often lead to a more truthful film. Even though I don't think the approach sees victory, how everyone talks about it could open people up to understanding more thoughtful works. 
Other supplements include an audio commentary from 2009 featuring critic Marshall Fine, new interviews with producer Al Ruban and actor Jenny Runacre, a half-hour tribute to Cassavetes, a 1970 episode of The Dick Cavett Show, a trailer, and an essay by filmmaker Andrew Buljalski (that can be found in the booklet).