AUSTIN – Festival-goers may have been soaked by the weather on Thursday night at the Alamo Drafthouse on South Lamar Boulevard in Austin, but that wasn't about to rain on anyone's Fantastic Fest parade. Plenty was happening at the film festival's opening night. In fact, enough for any film fan to repeat the day three times.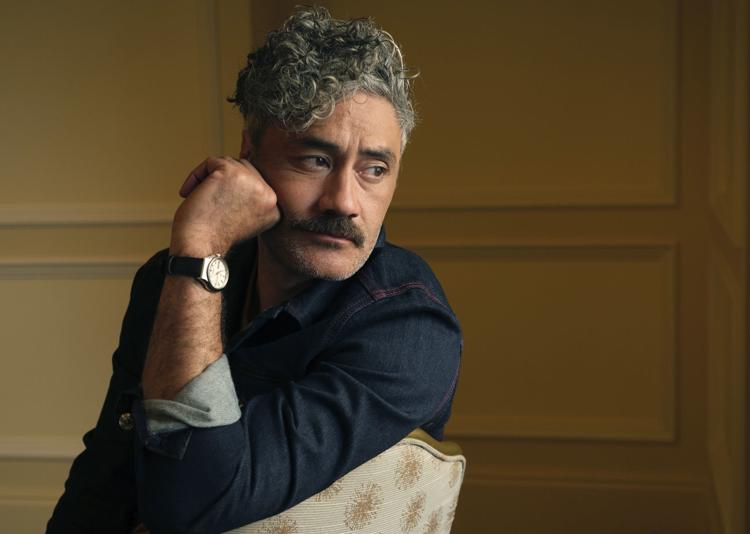 If you didn't see the marquee films, there was the sci-fi mystery Vivarium, starring Jesse Eisenberg and Imogen Poots (who previously starred together in The Art of Self-Defense), the Daniel Radcliffe-led action gonzo Guns Akimbo and Jay Baruchel's star-studded Random Acts of Violence. 
Oh, and let's not forget AGFA and Vinegar Syndrome's restored "gore cut" of 1994's Tammy and the T-Rex. To jog your memory if the title rings a bell, Tammy and the T-Rex centers on a teen boy (Paul Walker) whose brain is implanted in a Tyrannosaurus Rex by an evil scientist. It stars Denise Richards and is goofy to boot. 
To attend Fantastic Fest, you have to crave eccentricity with your movies. Just wait until I report back about day two of the festival. It only gets more out-there. 
However, for those who saw the more digestible features like Taika Waititi's Jojo Rabbit and Takashi Miike's First Love, you were likely thrilled from what was served. Both films are undoubtedly an acquired taste, but the heart and humor on display made them more appealing for viewers with stricter film diets. 
Jojo Rabbit (★★★★½)
Rated PG-13, 108 minutes.
Releases on October 18.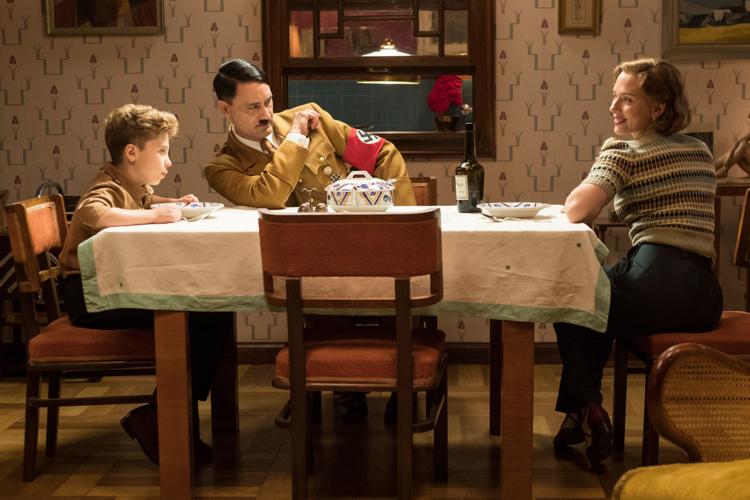 Jojo Rabbit kicked off the night. Ahead of the film's screening, Fantastic Fest programmers did their usual intros of welcoming audiences back to the week-long event, which is celebrating its 15th year. 
This year's Fantastic Fest celebrates the rich and varied history of the Mexican film genre. A band serenaded audiences with cultural tunes, before breaking the cycle by putting their own twist on Meghan Trainor's "All About That Bass" and having costumed characters dance around like a Harlem Shake video. 
Shortly after, Waititi greeted audiences and thanked them for attending his anti-hate satire. But what you should know about Waititi (director of Thor: Ragnarok and What We Do in the Shadows) is never to expect a traditional Q&A. It's almost always goes off the trails. He will riff for several minutes.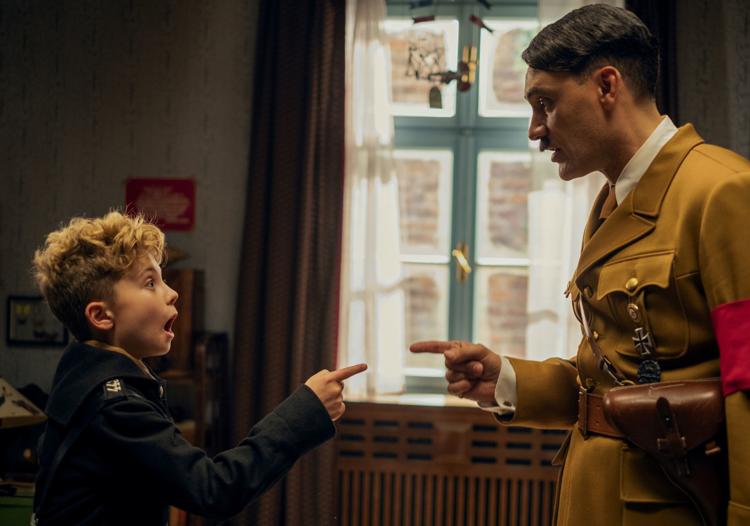 On Thursday, Waititi (drunkenly?) mumbled about his inspiration for the film while disassembling his mic and shouting "Day-O" like he and actor Stephen Merchant were Freddie Mercury. Waititi is all about deconstructing the process of talking about film. Why bore audiences with the details when you can give them a night they'll never forget? That's precisely what Waititi did, and that continued with his film and post-screening Q&A. 
The film – about a young German boy (a very good Roman Griffin Davis) in Hitler's army who finds out his mother (Scarlett Johansson) is hiding a Jewish girl (Thomasin McKenzie) in their home – was the perfect crowd pleaser for devotees to get their feet wet. Jojo Rabbit has the absurdist humor that generally accompanies Waititi's film, but it also has an incredible amount of heart. The film's trailer has a Wes Anderson vibe, with its tan color palette, symmetrical framing and dry wit. While the final product certainly plucks from Anderson's aesthetics, it quickly becomes Waititi's own stroke of genius. 
To attempt to box it up, Jojo Rabbit is like watching The Boy in the Striped Pajamas but with a comedian's commentary. That may sound completely wrong when the film involves a Nazi child with Hitler (portrayed by Waititi) as an imaginary friend. Trust me; it's all in good taste. It has a childlike innocence on its side. It uses humor to soften the blow. How Waititi juggles between comedy and drama is extraordinary. You may gasp at one sequence, but Waititi will promptly insert joy back into the equation. 
Jojo Rabbit is a bittersweet entry that should be mandatory viewing for schools to educate about the Holocaust. It's not emotionally draining like watching Schindler's List, which spares no expense to give you the reality of the tragedy. It has so much positivity in its narrative that it could warm the iciest of hearts. It's absolutely lovely, and one of the year's very best films. 
First Love (★★★★)
Not yet rated, 108 minutes.
Well Go USA release is to be announced. An encore screening at Fantastic Fest will be held on September 26.
 Opening night lost no momentum with entertaining First Love. The Japanese-language romantic-thriller begins as one film and winds up becoming an After Hours-like bloodfest. Go figure. It's a Miike film, who gave us one of the unsettling and fun movies of all time with 1999's Audition. 
First Love opens up as a story about a young boxer named Leo (13 Assassins' Masataka Kubota) who is well on his way to becoming the next great fighter until the world punches him in the gut with a fatal tumor diagnosis. With no hope of living, he plans to coast until his ultimate demise. That's when he meets Monica (Sakurako Konishi), a young woman born in tragedy. She's a drugged-out, hallucinogenic prisoner of prostitution. She's forced to turn tricks by a couple caught up in a drug-smuggling scheme. 
Things get out of whack when Monica flees. Luckily, Leo intervenes and saves her. The rest of the film is a Departed-esque crime film filled with double-crossing, insane complexity and laughter. 
The film may not be as disturbing as Miike's other films, but it definitely has his unsettling signature all over it. It's a more reserved film that plays for more laughs than it does chills. Like Jojo Rabbit, it skillfully balances a tone that could have easily toppled over. Miike is one of the most gifted filmmakers working today. He consistently keeps you on your toes and finds amusing ways to reconfigure familiar plotlines.
Keep First Love on your radar. 
For all information on Fantastic Fest and its screenings, visit fantasticfest.com.